High Quality Kids Playhouses, DIY Playhouse Kits & Custom Playhouses That Last a Lifetime!
Give your kids the perfect place to play!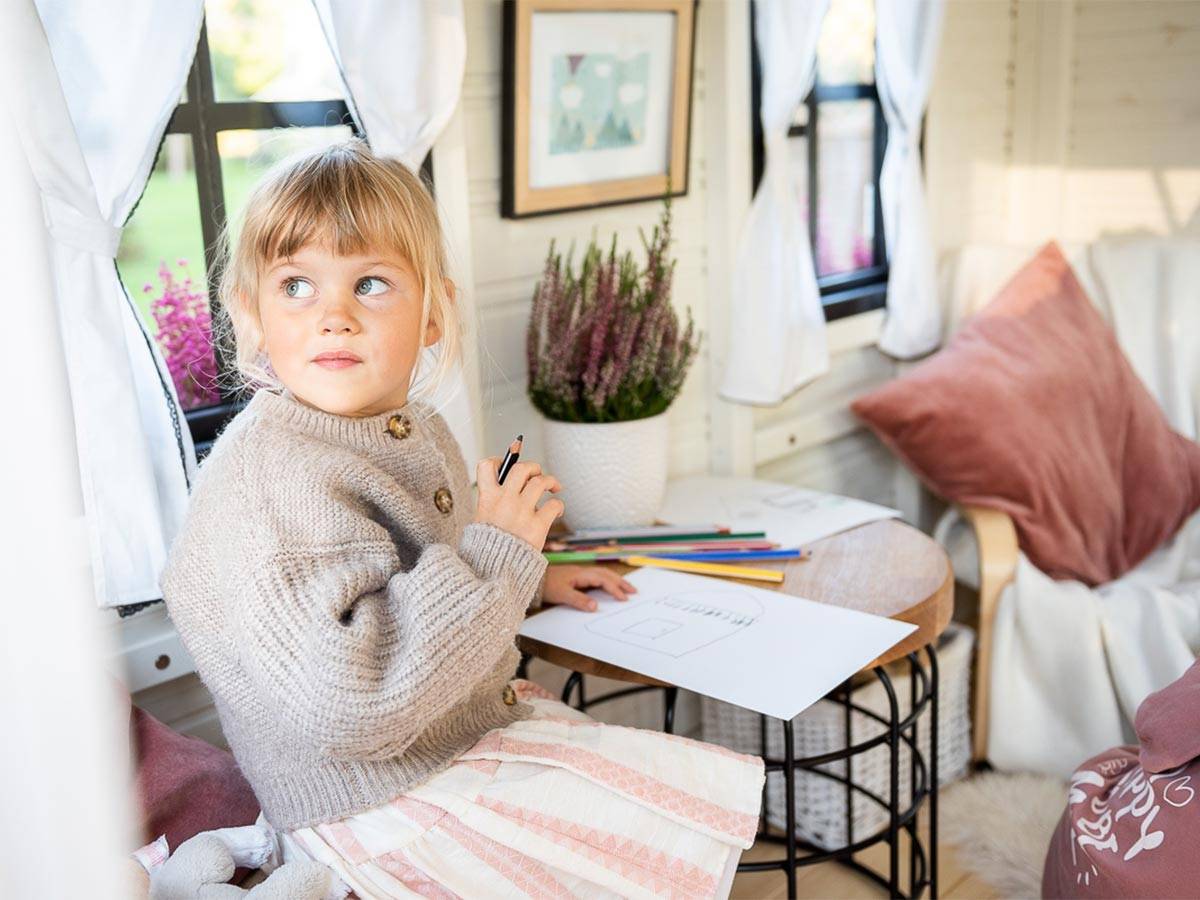 We deliver our kids playhouses and swing sets within mainland US.
We offer financing options for our kids playhouses and swing sets through PayPal and Put it on Lay Buy.
We are taking greatest care while choosing the purely wooden materials for our kids playhouses.
Our wooden playhouses are completly plastic free and we only use water-based, nature friendly paints.






Our fantastic wooden kids playhouses are an amazing place for your kids to play at for hours. The outdoor playhouses' sleek and modern design embed them into all possible surroundings perfectly.

For families who wish to have a fun family project with designing their own kids playhouse, we offer a range of outdoor playhouse DIY kits that are made of premium nordic wood and are waiting to be painted in your favorite colors!

CREATE YOUR OWN CUSTOM PLAYHOUSE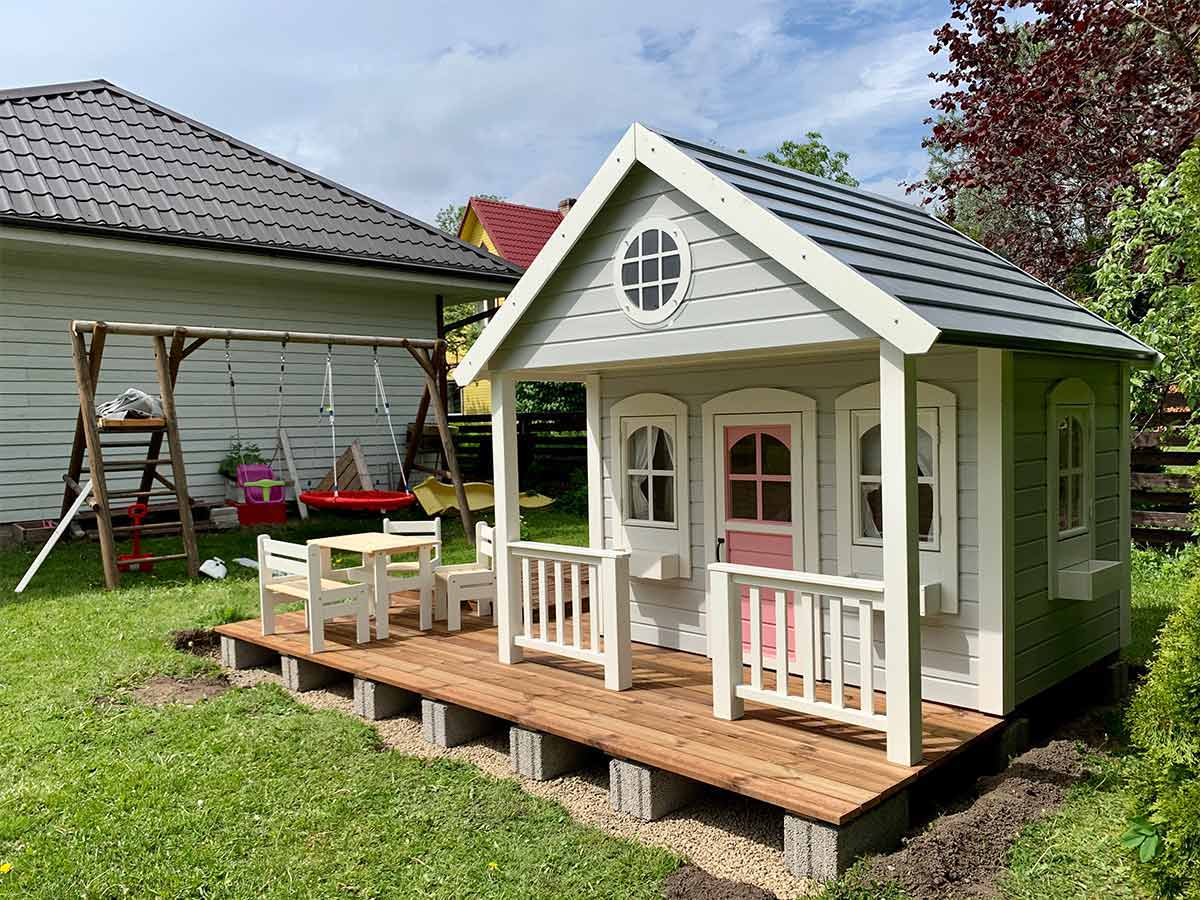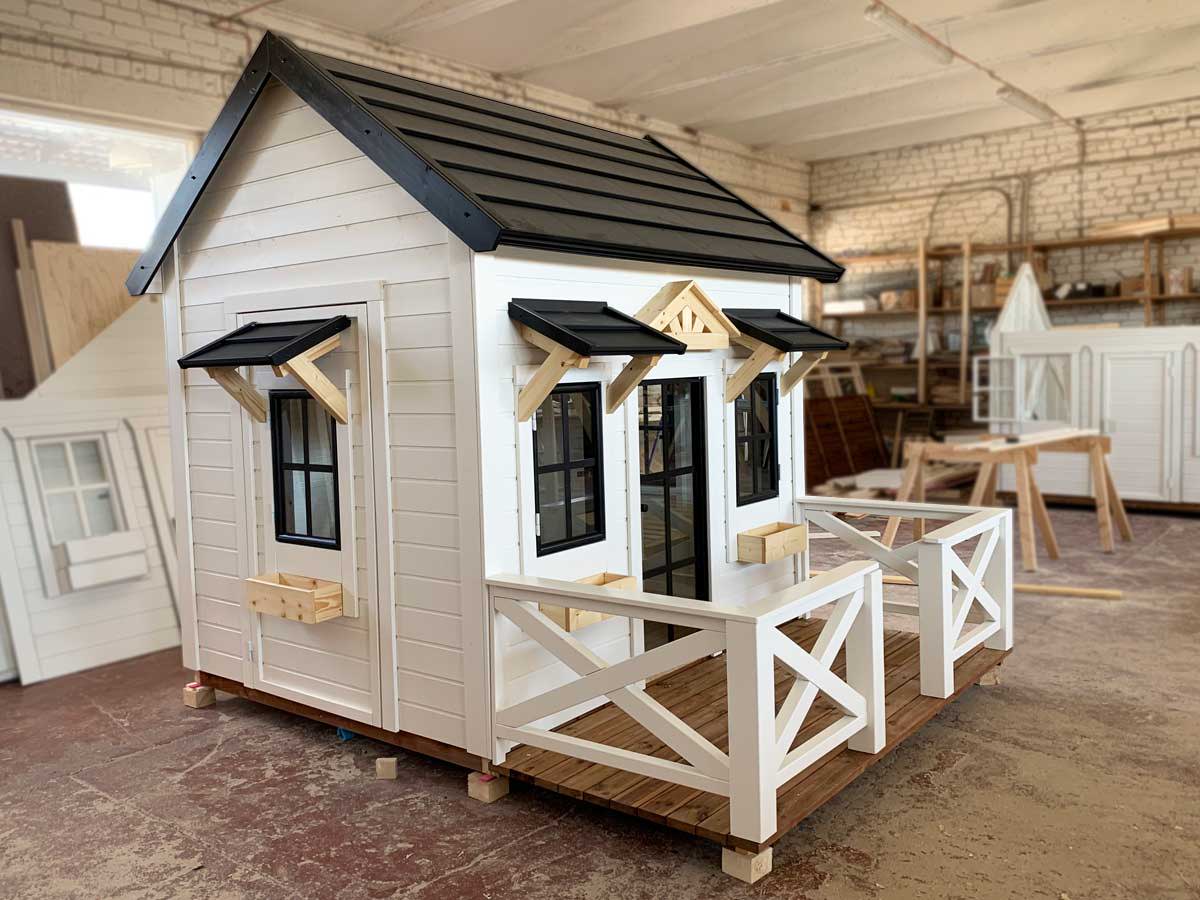 Choose Your Windows & Doors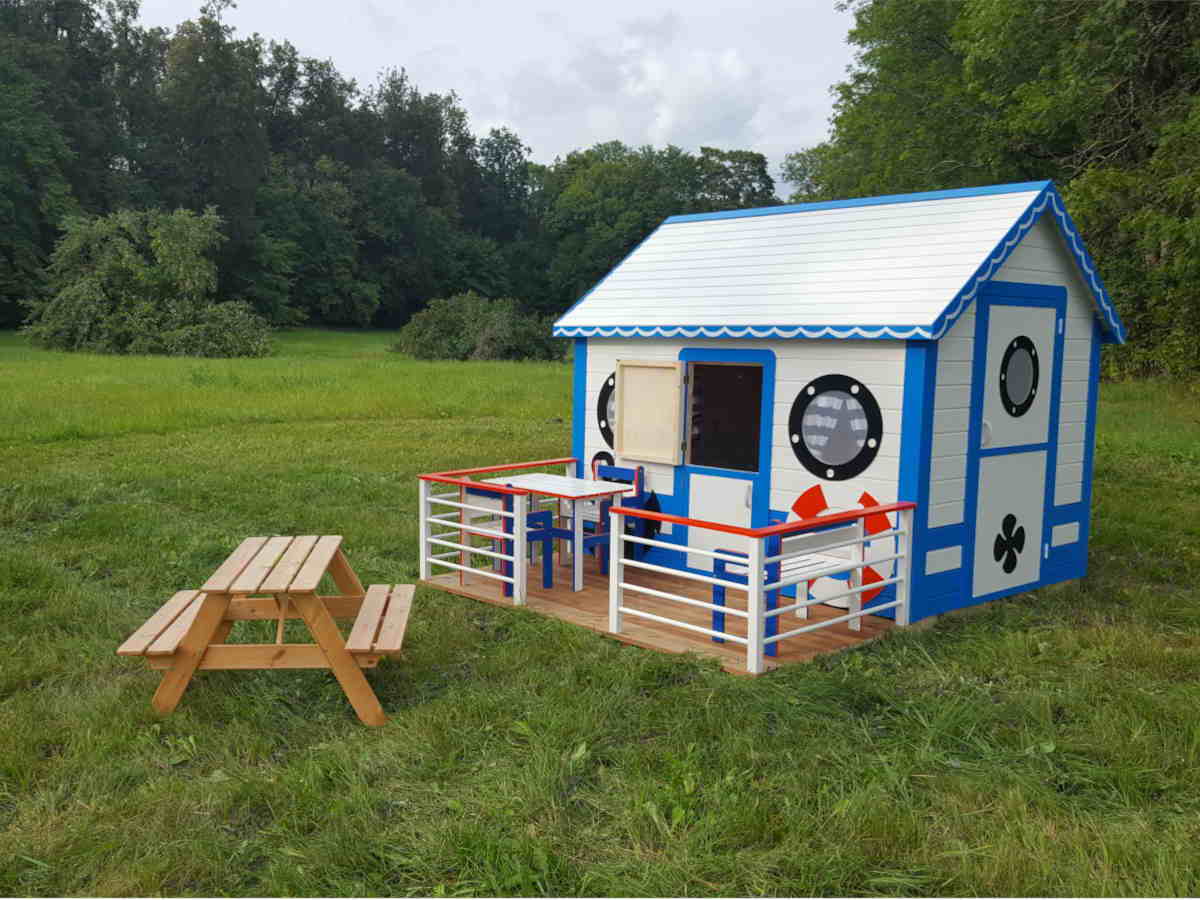 WholeWoodPlayhouses is dedicated to delivering dreams to your home – let us know if your kids playhouse should have a special color, different doors or windows or even a different size or shape! We handcraft all of our wooden playhouses and can help you bring your kids dreams to life.

Our outdoor swing sets and playsets are a fantastic addition to every garden and will bring many hours of joy to your kids. The swing sets and playsets are made of very durable materials to last long and guarantee safety.

Kids Playhouses Made with Love
When we build our wooden playhouses, we have only one thing in mind: making them perfect for kids. During our design and construction process, we ask ourselves with every detail if we can make our kids' playhouses more enjoyable for our and your kids.

Our and your kids safety goes above everything else. In order to ensure the safety of our wooden playhouses, we meticulously design and test every detail for safety. The best assurance we can give you - we let our own kids play in our playhouses.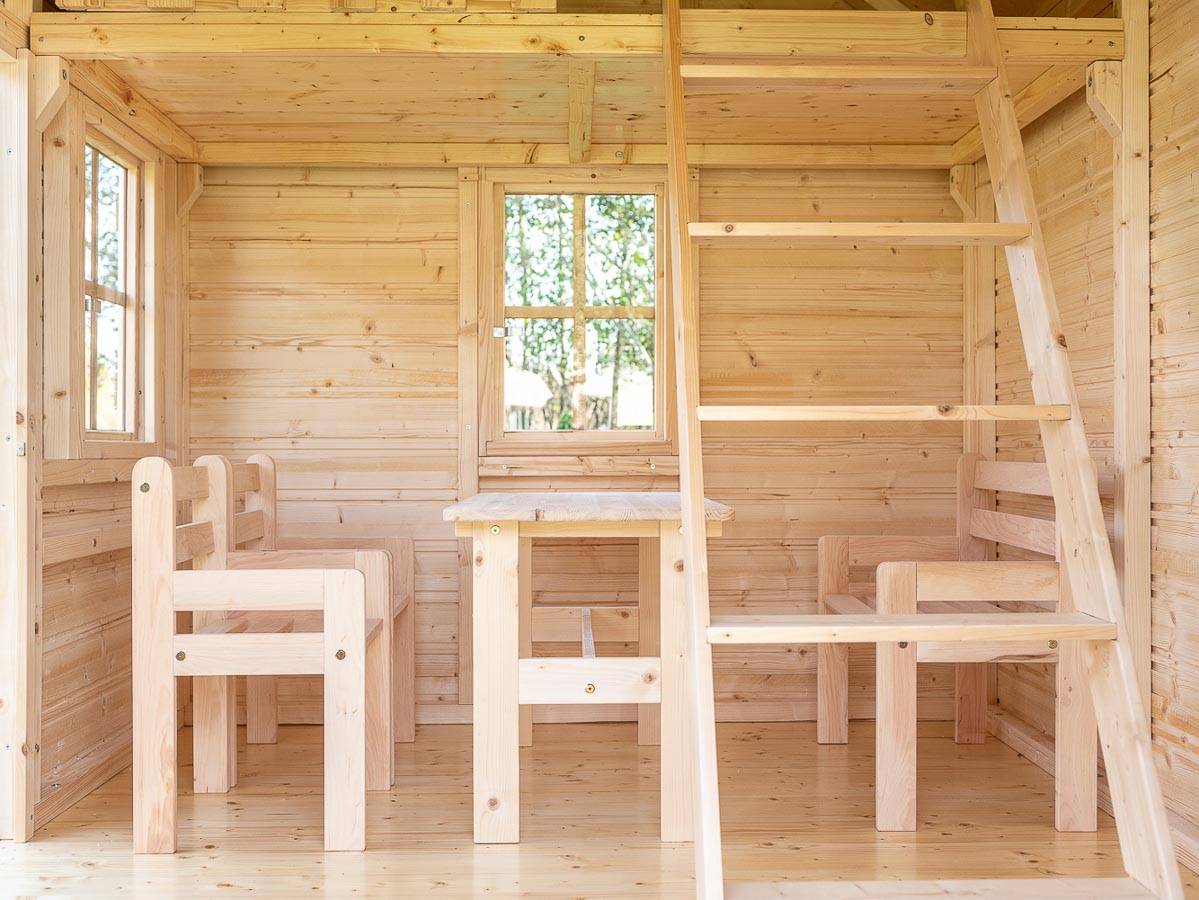 Wooden Playhouse Materials
We pride ourselves in choosing only the safest and best materials for our playhouses. Therefore, our houses are made of wood, with a metal roof and completly without plastic. We chose waterbased and nature friendly paints because we want our and your kids to grow up healthy.

Special Outdoor Playhouse Features
We are very proud to say that all our outdoor playhouses are made of premium nordic spruce solid wood and painted only with nature friendly water-based colors. To minimize heating up during hot summer days and to give a bit of extra shine to your backyard during rainy autumn, the playhouses are topped with white coated metal roofs.
Would you like to have a playhouse, but are not sure if you are skilled or strong enough to assemble it? We developed a special panel system which enables you to assemble the playhouse with just two people in two hours! Spruce is a strong and light wood, making the lifting of panels easy for most ages and even the screws are already in!
Every outdoor playhouse is equipped with a cozy loft for reading a book or hosting the coolest slumber party on the block. And if it is not yet time to climb up the step-ladder to your private loft, then our matching colored kids furniture set provides the best place where to draw or to have snacks in between play-time.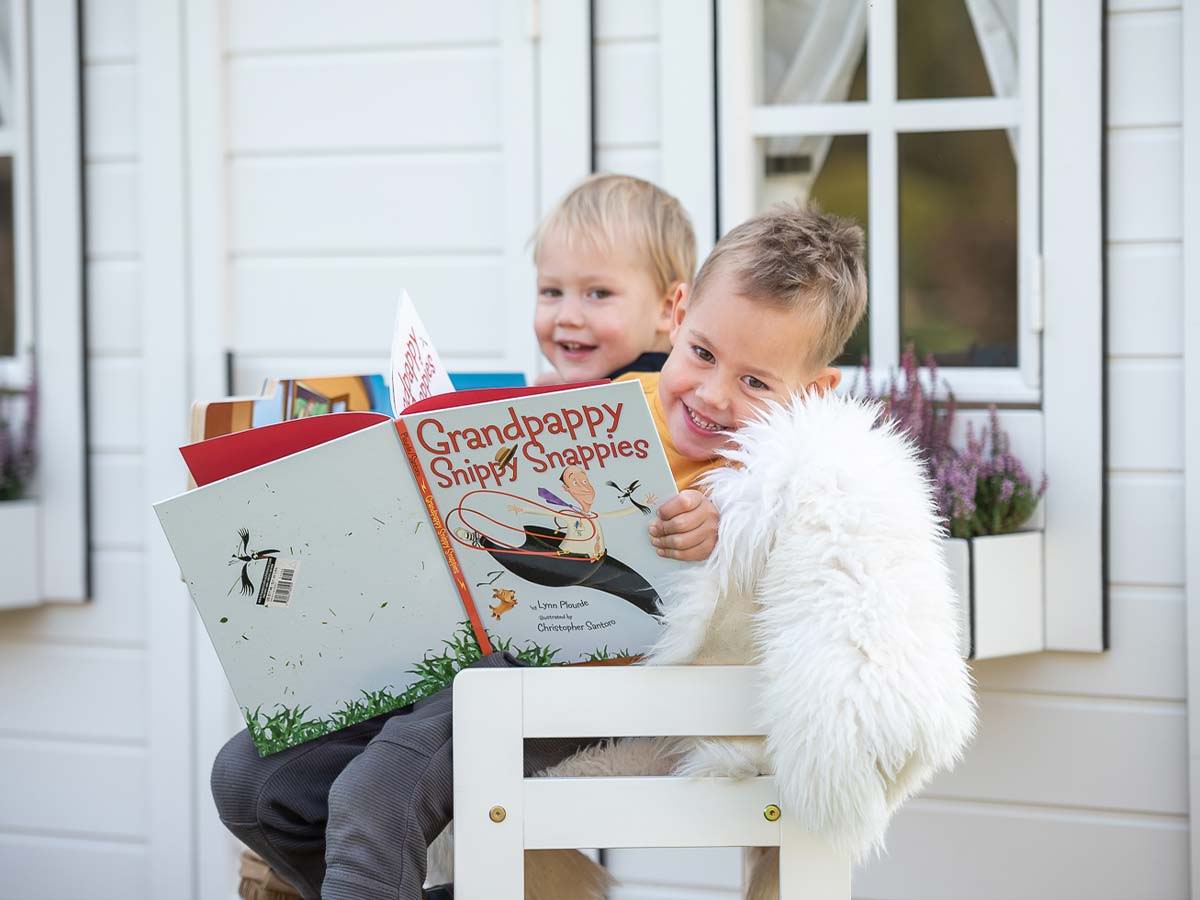 WholeWoodPlayhouses is a small family run business which produces wooden playhouses for kids. We started sketching and developing kids outdoor playhouses after noticing that time had passed too quickly and we had missed out on our daughter's wish to have a playhouse. To help other parents in realizing their kid's dreams, we developed a special panel system for our wooden playhouses which allows the assembly to be done in 2h!
We take pride in handcrafting all of our playhouses, making each one of them a unique place to play in your backyard! Want to know more? Check the About Us section or our Outdoor Playhouse selection.
The question of why have a kids playhouse in your house or backyard has been answered in many different ways. The most frequent reason for our customers to buy one of our wooden playhouses is to give their kids a fun place to play and host amazing slumber parties. Many also mentioned that they wanted the kids playhouse to decorate their garden.
Our favourite response came from a family of five, a month after their playhouse assembly, when the parents confessed that they love their new quiet moments and clean house - their children had taken all toys and almost moved in the playhouse.
Tranquility for parents and unlimited fun for kids!