Our Kids Playhouse Furniture
EVERY OUTDOOR PLAYHOUSE COMES WITH A MATCHING KIDS' FURNITURE SET
All our outdoor playhouses come with matching kids furniture sets! One playhouse furniture set includes a table, a bench and two chairs. The kids furniture is painted in colors reflecting the style of the wooden playhouse – providing the feeling of a real (play)home for your kids. The kids furniture fits perfectly into the playhouse as well as in front of it, giving your kids a place to sit, draw or play. Since the furniture can be easily moved, you can use the furniture elsewhere in your house as well!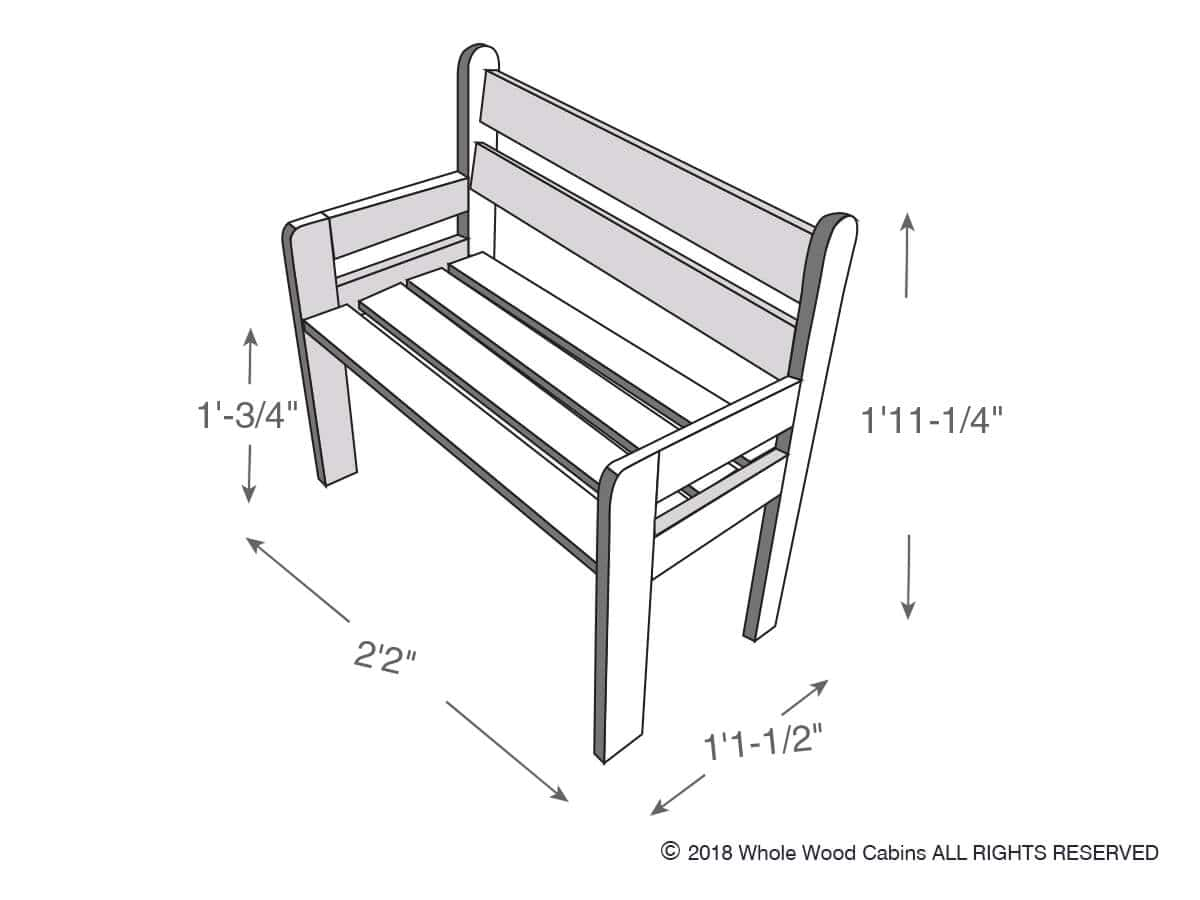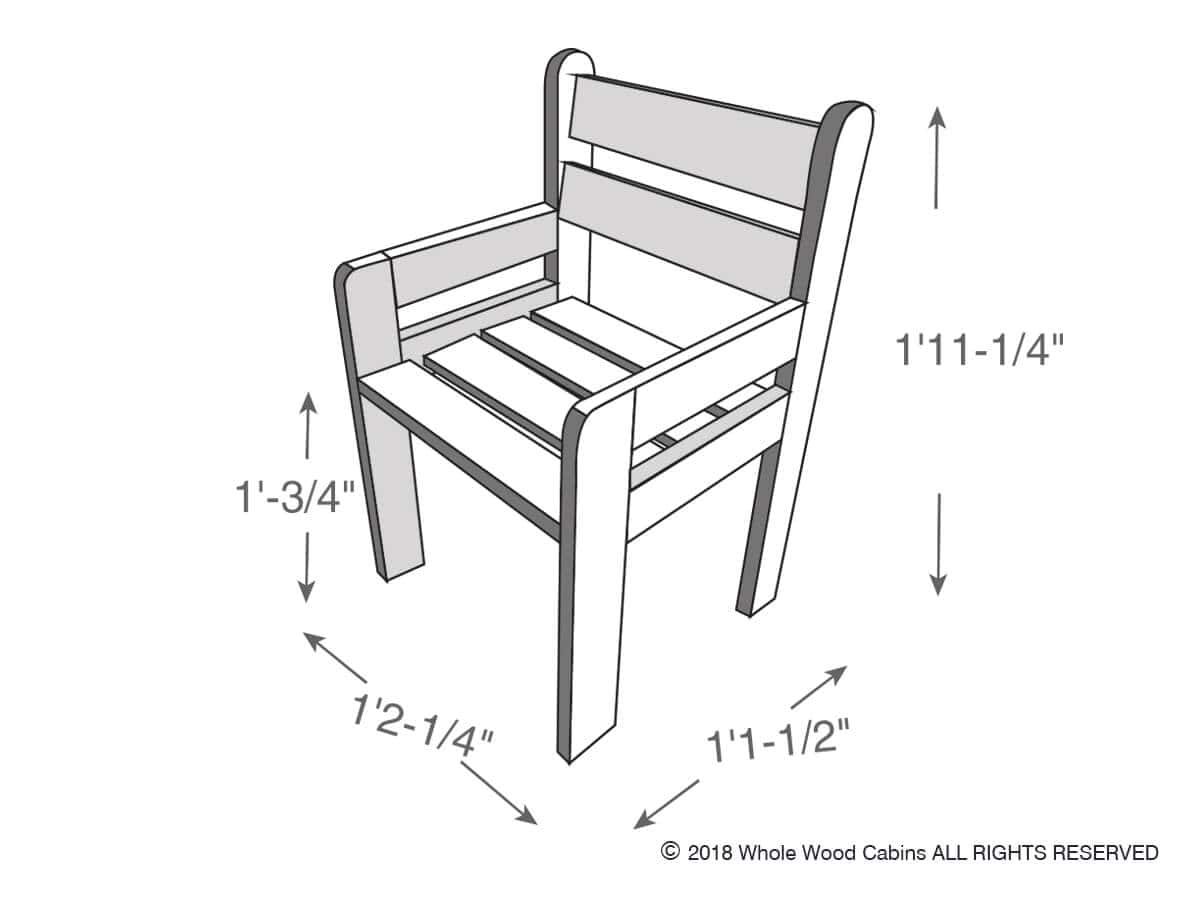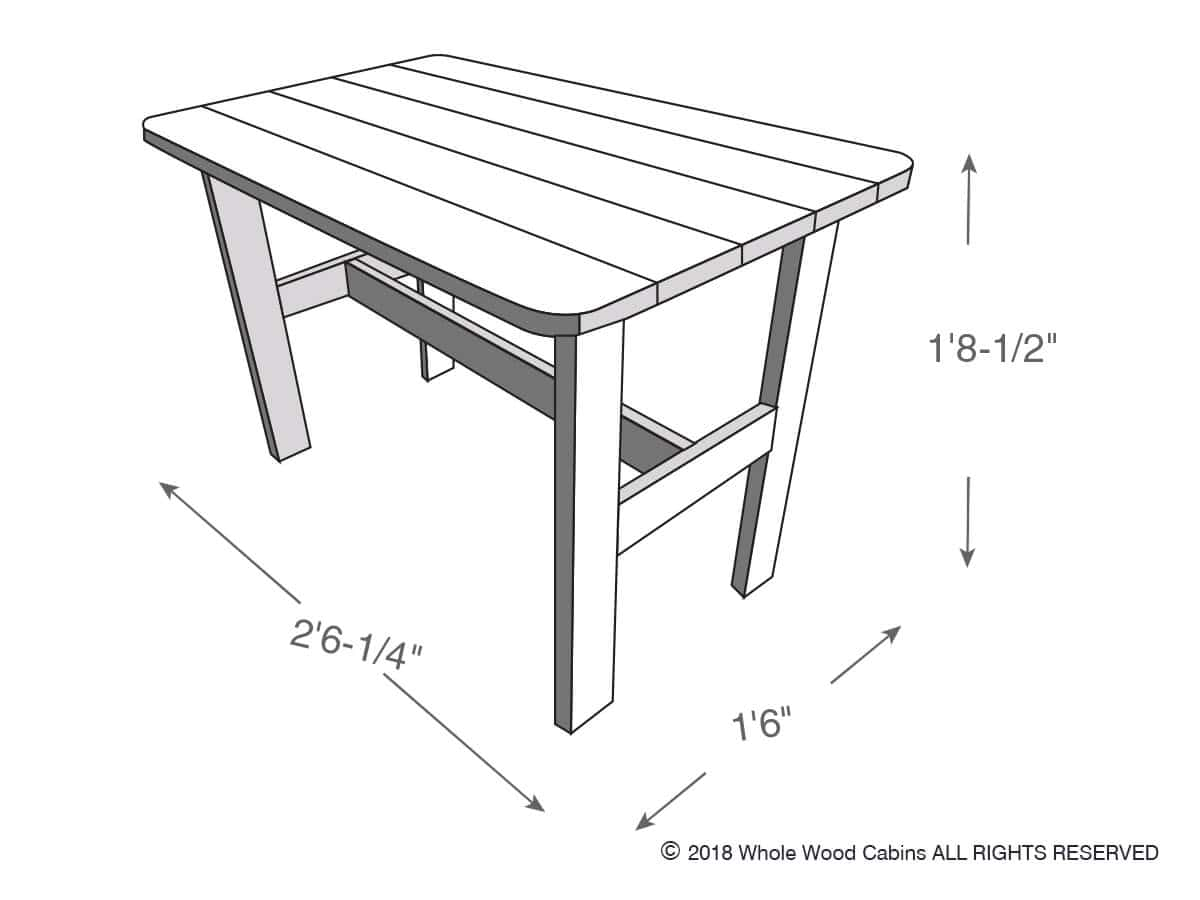 Have A Look At Our Outdoor Playhouse Collection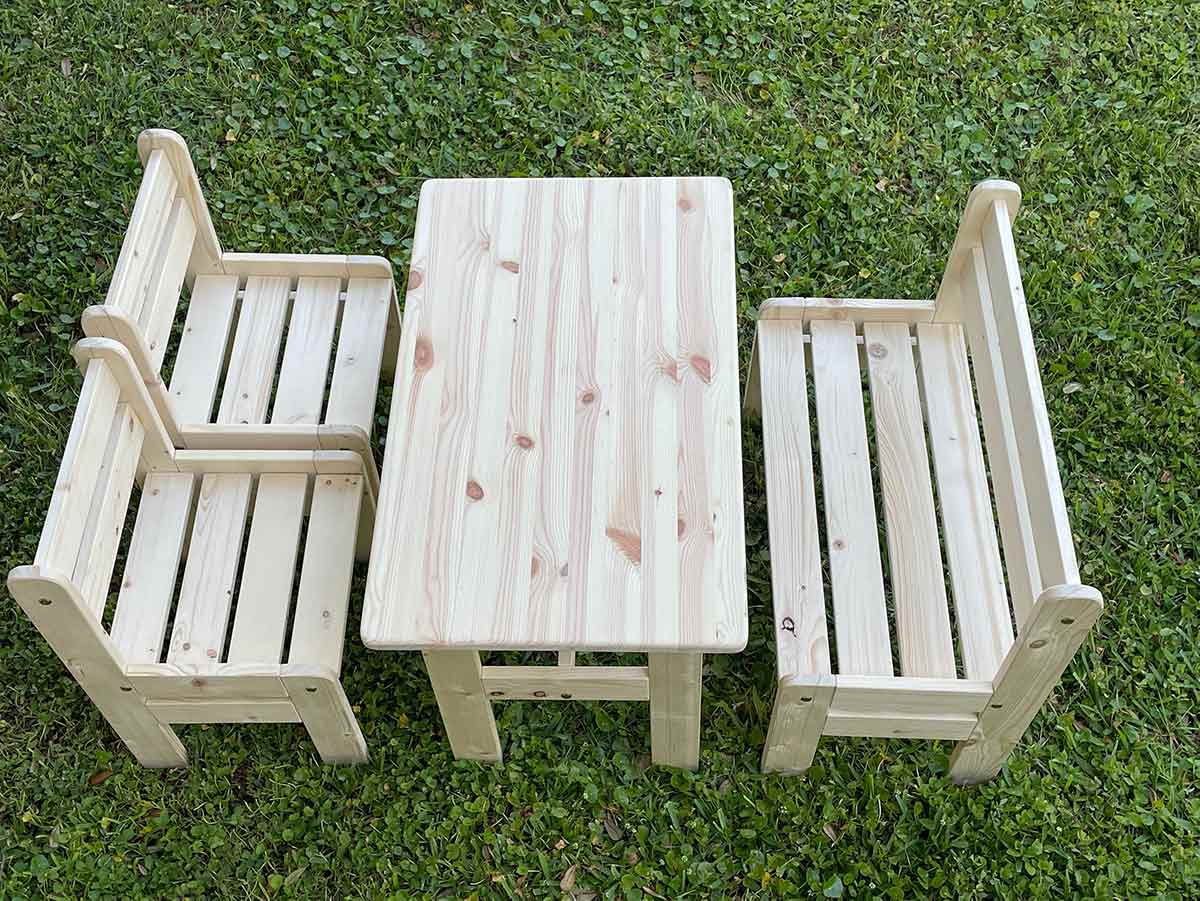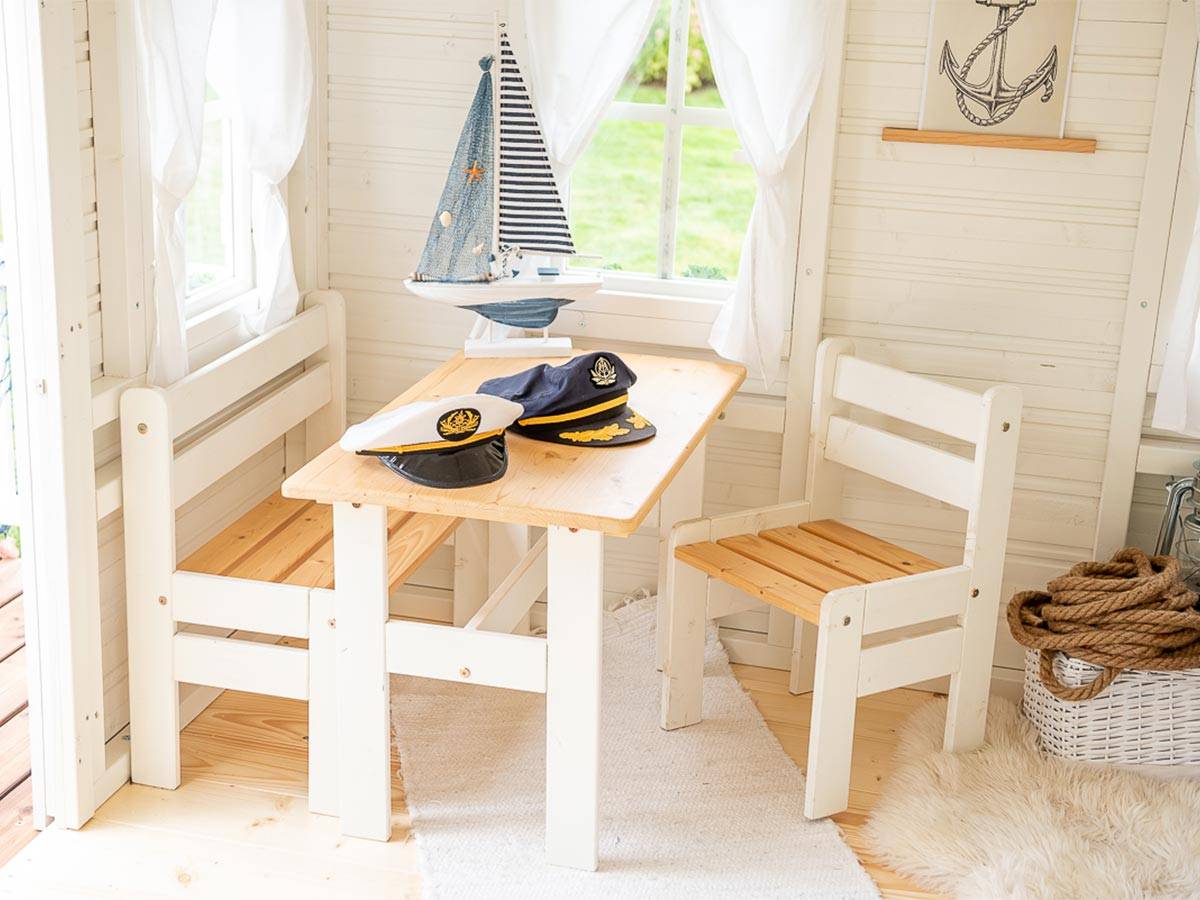 CHECK OUT WHICH FREE FURNITURE SET COMES WITH YOUR NEW OUTDOOR PLAYHOUSE

The furniture is colored to match the playhome and can be used inside or outside your playhome. As with all of our playhouses, we use only nature friendly colors on the furniture as well. To complement the unpainted Natural Wonder playhouse, the Natural Wonder playhouse kids furniture comes without finishing so that you can paint it in the color that you choose.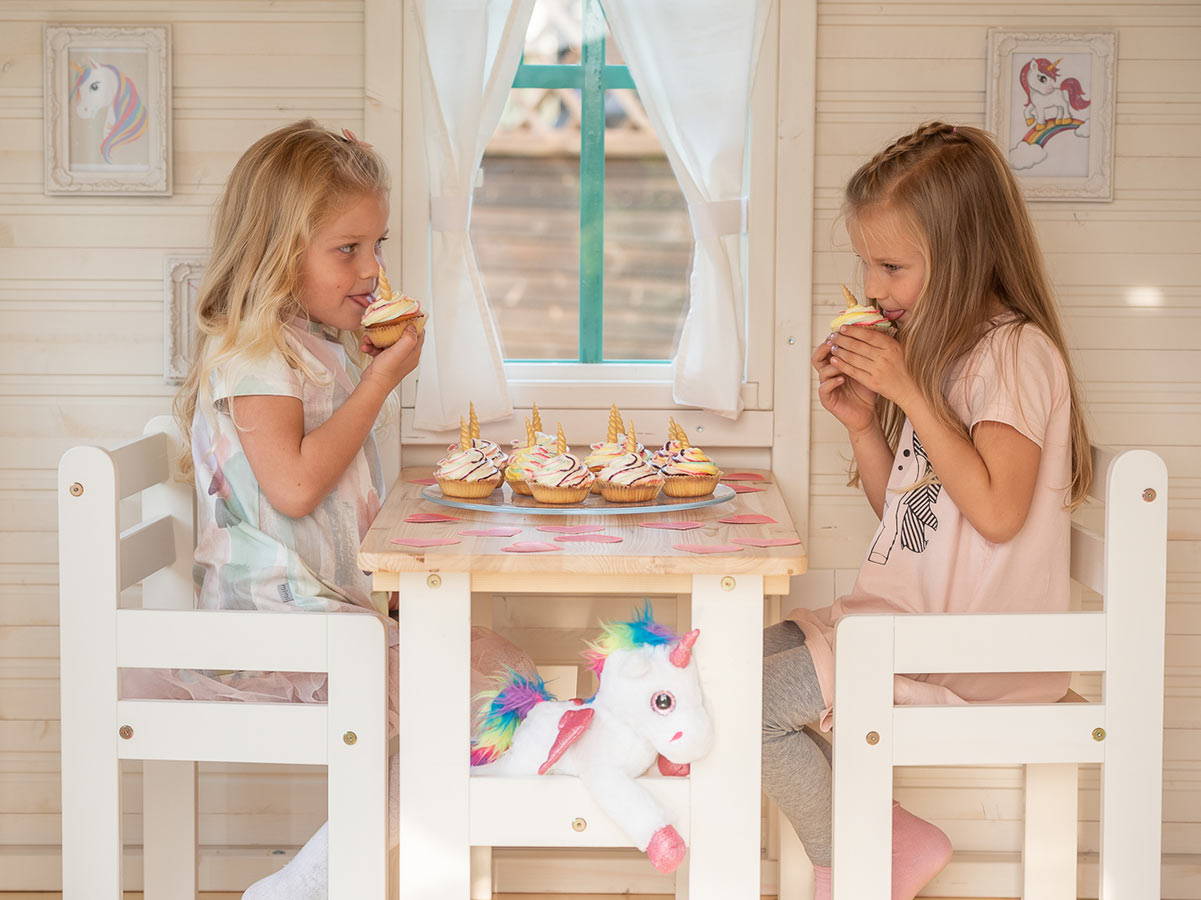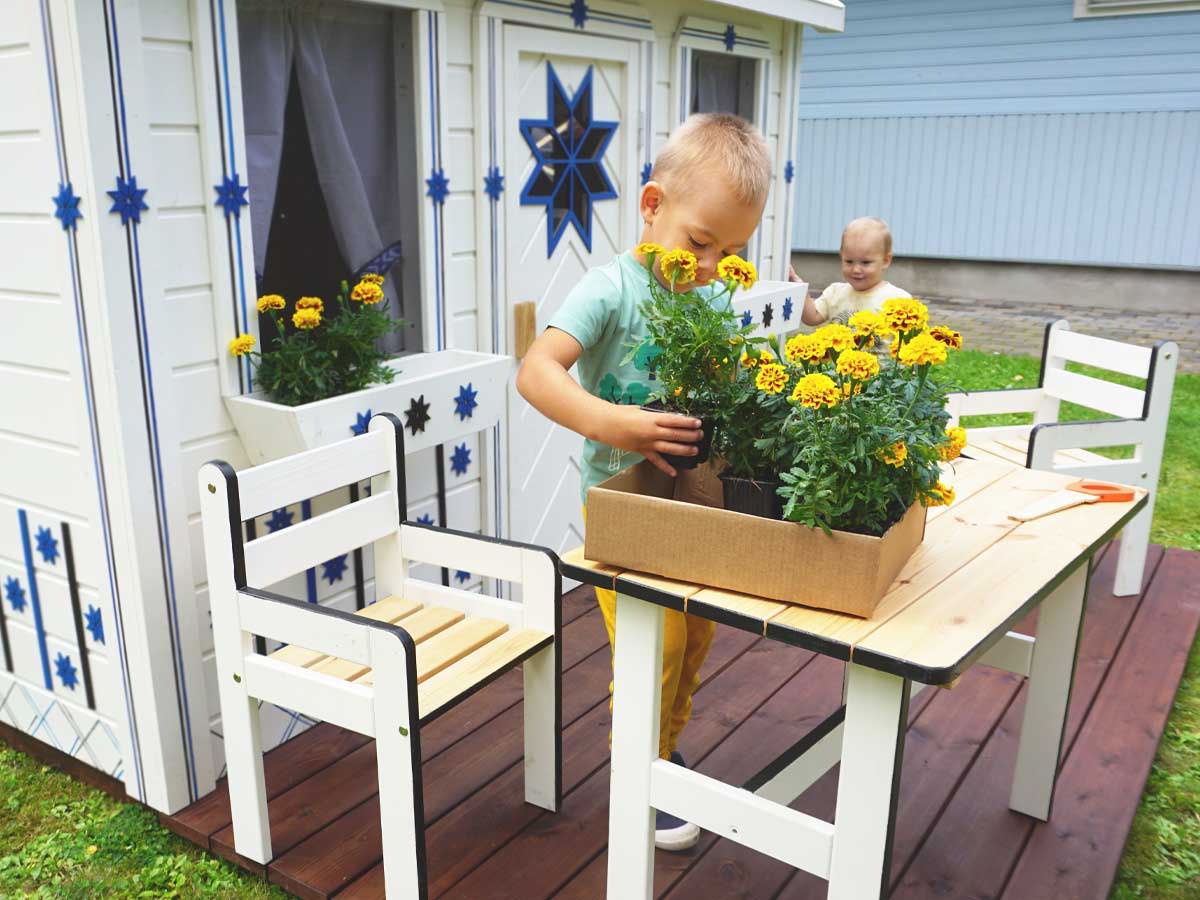 Repainting the furniture can be a fun project with your kids. We use only water-based nature friendly paints which can be painted over with similar paints. If you are not sure which type of paint to buy, please consult with your local hardware store or email us at info@wholewoodplayhouses.com.
Although adults also fit to sit on the furniture, the chairs and bench can hold up to 70lbs of weight and therefore we do not recommend regular use by adults.
| | |
| --- | --- |
| Wooden Playhouse | Kids Furniture |
| | White with black features |
| |   White with black features |
| |   White with black features |
| | |
| | |
| | |
| | |
| | White with black features |
| | |
| | |
| | |
| | |
| |   White with black features |
| | |
| |   White with black features |
| |   White with yellow featurs |
| |   White with yellow featurs |
| | |