Our wooden outdoor playhouse DIY kits are perfect for families who wish to design their own playhouse, but lack the time or skills to build it from scratch. The outdoor playhouse kits are made of nordic spruce which will is easy to paint and has great strength to it while being light to enable easy assembly.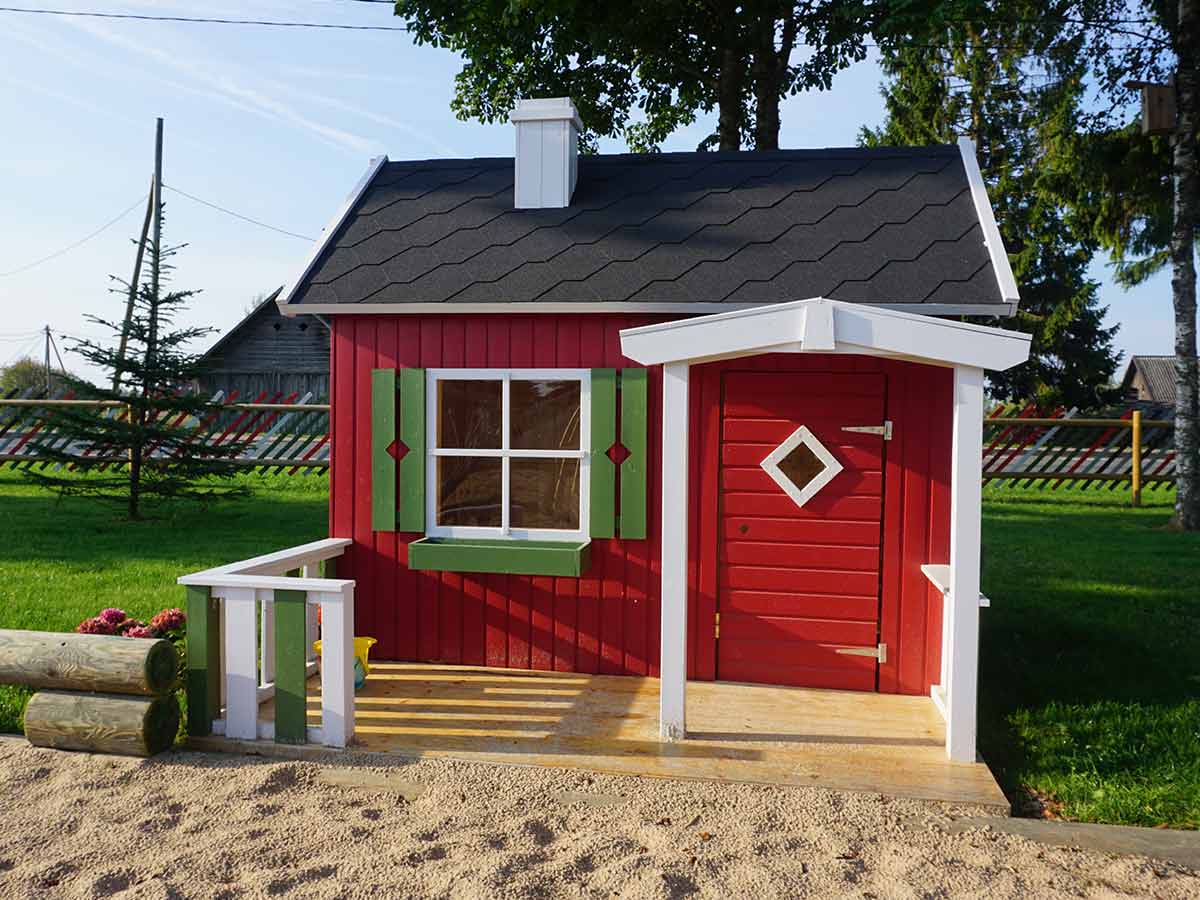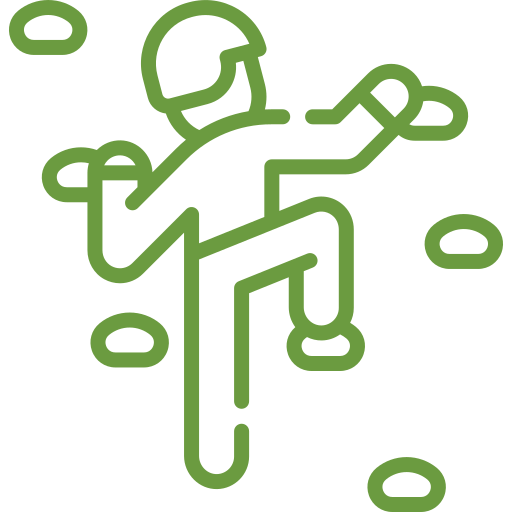 DIY Playhouses With a Climbing Wall
A climbing wall is the perfect part of a DIY Playhouse for very active kids as well as kids who are not easily amused. No one will remain impartial towards the option to have a mountain wall next to your outdoor playhouse!
DIY Playhouses With a Slide
Is your kid dreaming of a playhouse with a slide? Slides are so much fun and are a great way how to stay active. It does not matter if it is a hot summer day or a snowy winter day - sliding is always fun!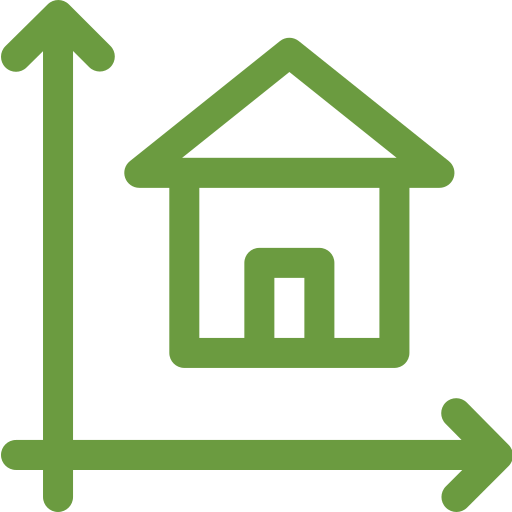 DIY Playhouses in All Sizes
DIY Playhouses collection features playhouses in various shapes and sizes so that you could find the one that fits perfectly your kids wishes and your garden! You can also increase the play-area of the wooden playhouse with a terrace, garden or pool.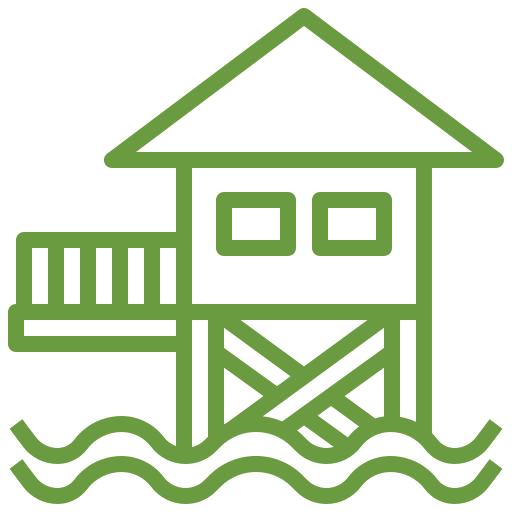 DIY Playhouses on stilts can be designed as a fun family project into various fairy tales: princess towers, fishing or jungle huts, castles, sky scrapers and the list goes on...
Free DIY Playhouse Delivery
WholeWoodPlayhouses wooden DIY playhouse kits can be delivered anywhere in mainland U.S. without delivery costs for you! To get your new wooden playhouse to your home in Guam, Puerto Rico, Alaska, Hawaii or US Virgin Islands, please contact us and we will ensure minimized transportation cost with a favorable delivery time.
DIY Playhouse Financing Possible

Do you wish to buy your kid the perfect DIY playhouse, but do not wish to pay the whole amount at once? No problem, we offer payments options that can be extended into how many parts you wish over time period that fits you the best. Lay-buy and PayPal are perfect for you to choose between paying with PayPal or with a credit card (MasterCard, Visa, American Express and Discover). Visit our FAQ to learn more and buy your kids dream wooden playhouse already today!
Prime DIY Playhouse Materials

All our DIY playhouse kits are made of slow grown and strong high-quality Nordic spruce that is both beautiful and durable. It has an aesthetic and smooth surface, making it easy to treat or paint. Even the wooden DIY playhouse roofs made of premium Nordic spruce! Furthermore, high-quality and light spruce wood also makes the assembly of DIY playhouse easy.
A DIY Playhouse is the perfect opportunity for parents not to only give their kids a great place to play, but also to create long-lasting memories and stories to come back to.
Bond with your kids while choosing your favorite DIY Playhouse model and create your own design plan for it. Spend a fun weekend with your kids building up the wooden playhouse and teaching them how to help you with the assembly and painting the DIY Playhouse. This is the perfect chance for kids to discover their interest for building, designing, painting or decorating.
Our DIY Playhouses are made of strong wood and can be re-painted and re-designed as your kids wish. For example, starting with a kids design and doing a make-over when your kids become teenagers.
Quick DIY Playhouse Assembly
All DIY wooden playhouse kits come with an easy-to-follow step-by-step assembly manual and a list of included parts and bags with fitting screws and nails. DIY wooden playhouse kits are made from Nordic spruce which sturdy and light, making assembly an easy and fun all-family project. The average assembly time is around 6 hours or one day. It depends on the size and complexity of the wooden DIY kids playhouse kit that you chose.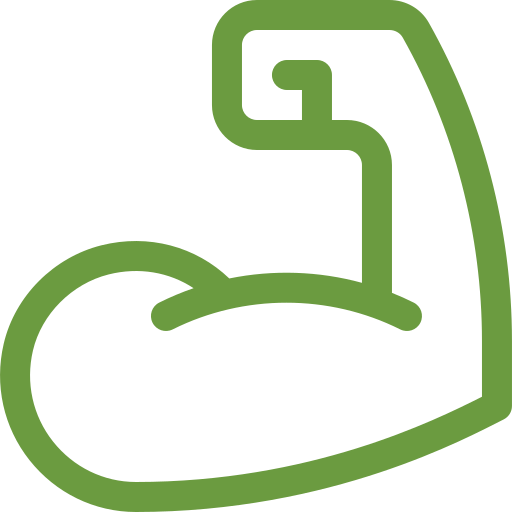 All DIY kids playhouses are made of premium Nordic spruce which is strong and durable, ensuring a long-lasting and strong structure for your kids playhouse. Our wooden playhouse kits have both the main structure and the roof made of wood, thus ensuring best durability for any climate. Furthermore, all DIY wooden playhouse kits come with plexiglass windows, ensuring protection from rain, wind and snow. As these are DIY playhouse kits, please remember to treat the wood before erecting the kids playhouse in your garden. If you are not sure about the treatment options for your new playhouse, contact your local hardware store or us.
Eco Friendly DIY Playhouses

All DIY playhouse kits are environmentally friendly because they are made from sustainably sourced and easily recyclable Nordic spruce. Wood as a building material can be easily maintained, responsibly disposed of, recycled or upcycled in an environmentally safe manner.
Collection:

DIY Wooden Playhouse Kits