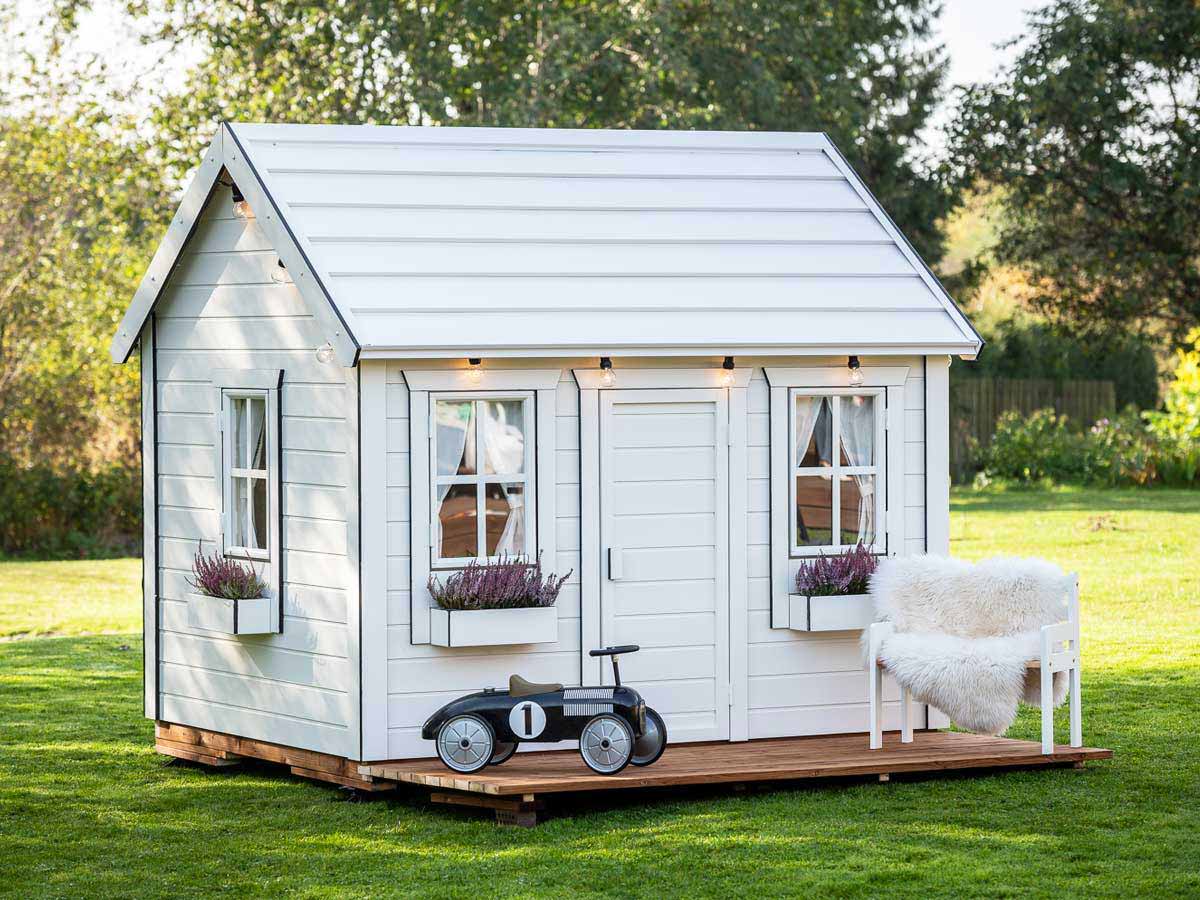 Outdoor Playhouse Collection
We are producing wooden outdoor playhouses which are handcrafted and quick to assemble. Our backyard playhouses give your kids the perfect place to play. All our wooden playhouses come in fully-finished panels and allow for very quick assembly, with designs carefully chosen to beautifully integrate the outdoor playhouses into their surroundings.
All our outdoor playhouses come with free delivery within mainland US. Contact us for more information.
Playhouse Financing Possible
We want to offer every kid a beautiful wooden playhouse, therefore we offer financing.
All our wooden playhouses are made of Nordic spruce and treated only with nature friendly materials.
Playhouse Furniture Included
Every kids playhouse in our outdoor playhouse collection comes with matching kids furniture! The wooden table, two chairs and a bench are perfekt for kids to draw, play or eat on inside and outside of their playhouse.
Playhouse Terrace Included
A true wooden playhouse is only complete with a high quality wooden terrace! All our outdoor playhouses are accompanied with a pressure treated wooden terrace which enhances your garden visually and which are perfect for your kids to play on.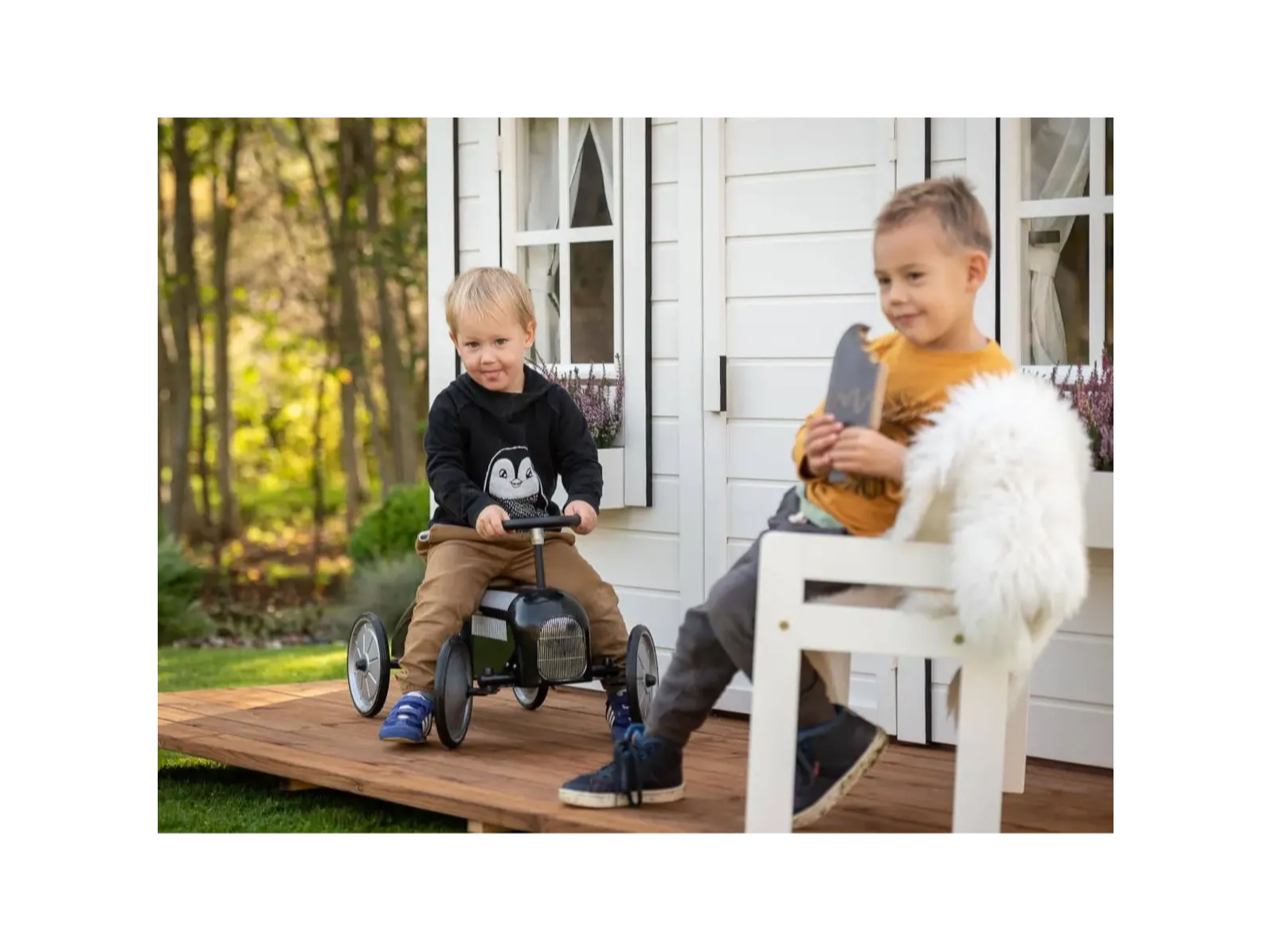 Playhouse with inside Loft
Is it raining or time for hide and seek? Our kids playhouses come with a wooden inside loft that is the perfect place from snugly reading to energized creative play that may turn the outdoor playhouse into a castle!
Our outdoor playhouses are designed to withstand the test of time and weather. Let it be scorching sun or pouring rain, our white metal roofs will keep your kids playhouse nice and cosy. Premium wood with durable eco-friendly color layer ensure that the playhouse will look beatutiful in your garden through years to come.
All our outdoor playhouses can be assembled under 3 hours! You can assemble your new kids playhouse as a fun family activity or you can easily assemble it before your kids wakes up as the perfect birthday surprise.
We are proud to say that all our outdoor playhouses are truly wooden playhouses! Our playhouses are plastic free, without hidden health dangers for your kids and reduced impact to our planet.
Prime Playhouse Materials
High-quality and durable kids playhouses can only be made of premium materials. All our outdoor playhouse materials have been tested in versatile climates and have been hand selected for each playhouses piece by piece.
"The house is perfect and our daughter is obsessed!"
- Megan Ditta

Everyone that has seen this playhouse has fallen in love with it!!
- Smith

For all you dads out there: you can be the father of the year in JUST 1 HOUR!!
- Smiha

It's super easy to assemble and looks great when done. Great quality
- Mike

Collection:

Outdoor Playhouse Collection Overview