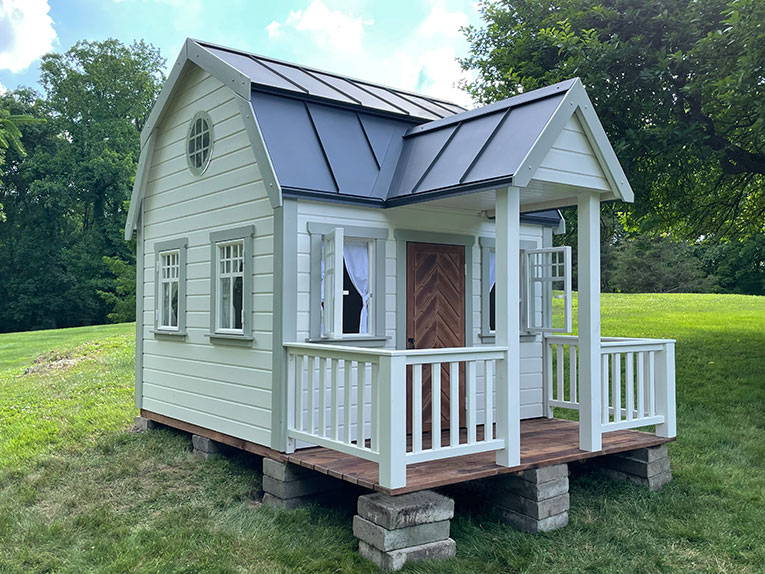 No matter how much your kids may enjoy Christmas presents and hot chocolate, Easter egg hunts, or jumping in Fall muddy puddles, Summer has always been and will remain the favorite and most fun season for the whole family.
While textbooks are collecting dust on the top shelf and there are no football practice or dance recitals, kids have all the time in the world to play outside, breathe fresh air and learn about the world.
And if you have a wooden playhouse in your backyard, they definitely will!
Hardly there is any toy or activity that would keep your kids off screens and gadgets and encourage them to go outside and have fun better than a wooden playhouse. Depending on your kids interests and age, it can be a home theatre or art gallery, a superheroes headquarters, a science lab or observatory, etc.
But more than anything else, an outdoor playhouse is a perfect location for epic outdoor summer parties!
And while a birthday party might be the first thing that comes to your mind, in this article, we shall talk about several ideas of playhouse summer parties that will be relevant for any occasion and help your kids and the whole family get the most out of your outdoor playhouse this summer.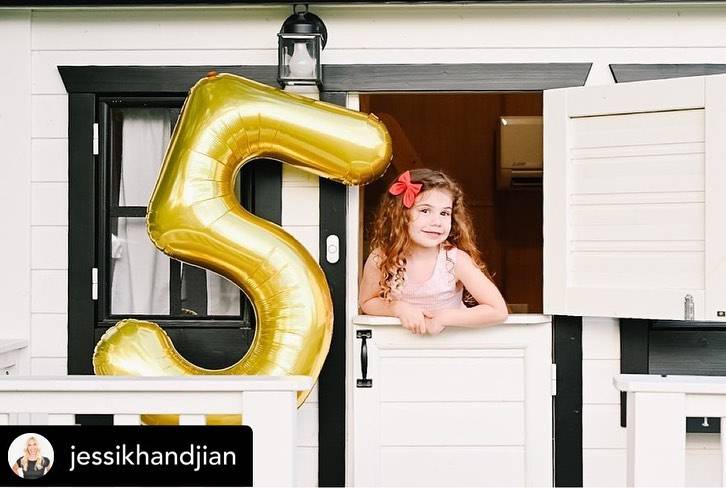 It is very important to make sure that your kids stay hydrated playing outside on a hot summer day. And what will help them have fun without overheating better than an under the sea outdoor playhouse party?
Even if you don't have a swimming pool or live far from any significant water bodies, a kids playhouse decorated and customized for such a party will turn your backyard into the city of Atlantis, a mermaids kingdom, or a base for underwater explorers.
Grind cookies in a blender to make edible sand and mix it with candy rocks or seashells to create easy and realistic threats. Decorate trees and bushes with DIY paper seaweed or hand jellyfish made out of rice paper lamps to make the fun last even after the sunset. Decorate the playhouse and area around it with balloon bubbles, seashells, fish, and other underwater creatures.
And, of course, don't forget to hide a treasure inside the outdoor playhouse that can now become a Neptune's Palace or a Sea dragon's lair.
A water gun fight or a soap slide will take the party to a whole new level and prevent kids from overheating while they enjoy the party. If you are looking for quieter games, a watercolor class or "chemical" experiments with water would also fill the bill perfectly for an outdoor playhouse water party.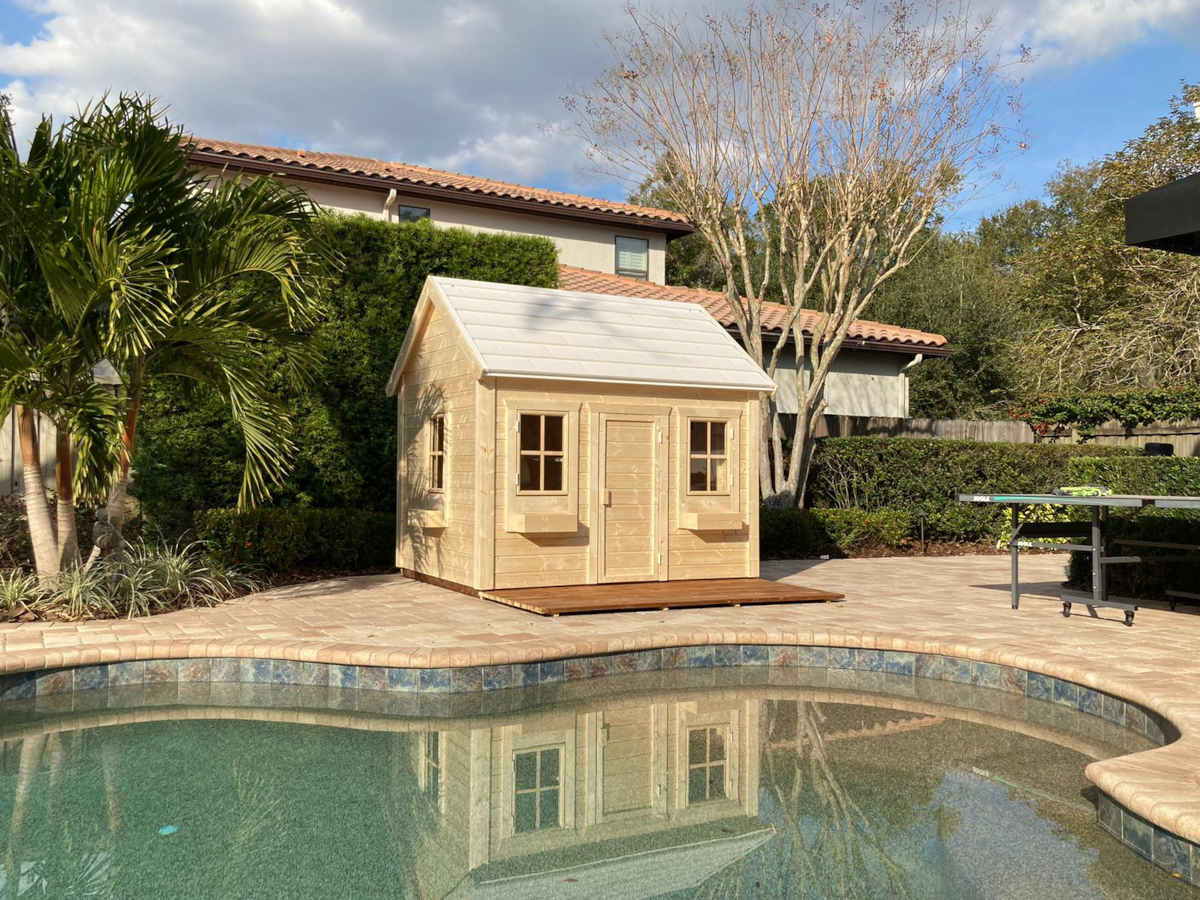 "Everything good, everything magical, happens between the months of June and August."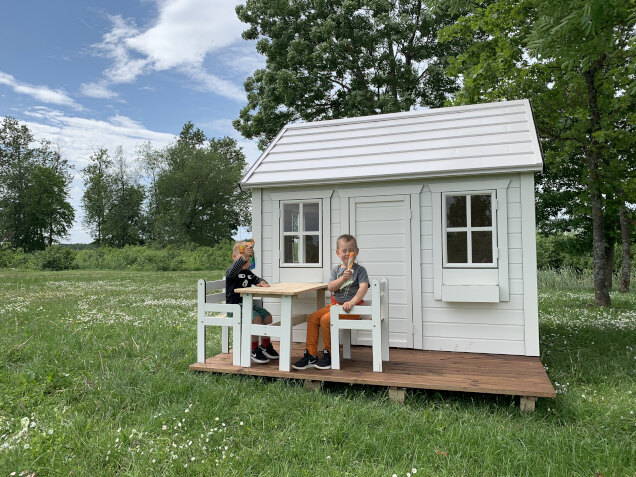 Ice cream is another integral attribute of summer fun. So why not build your outdoor playhouse party around it?
With just several colorful DIY garlands and free printable from the Internet, your Playhouse Princess will easily turn into an ice cream factory or a shop that welcomes customers to taste new flavors or experiment with toppings and food colorings.
To make the party even more fun, you can set a sack race or a water gun fight with an ice cream cake as the main price. Above all, it will help to work out the sugar rush. Encourage a craft competition or an art gallery where ice cream will be the main topic. You can hold a milkshake-making masterclass to show kids how different foods add flavor and color to their favorite vanilla ice cream.
So, prepare a mini-fridge, several boxes of ice cream, fruits, berries, a bag of chocolate chips, and edible glitter. This summer, your outdoor playhouse will open its doors for the ice cream aficionados from all over the neighborhood.
CHECK OUT OUR OUTDOOR PLAYHOUSES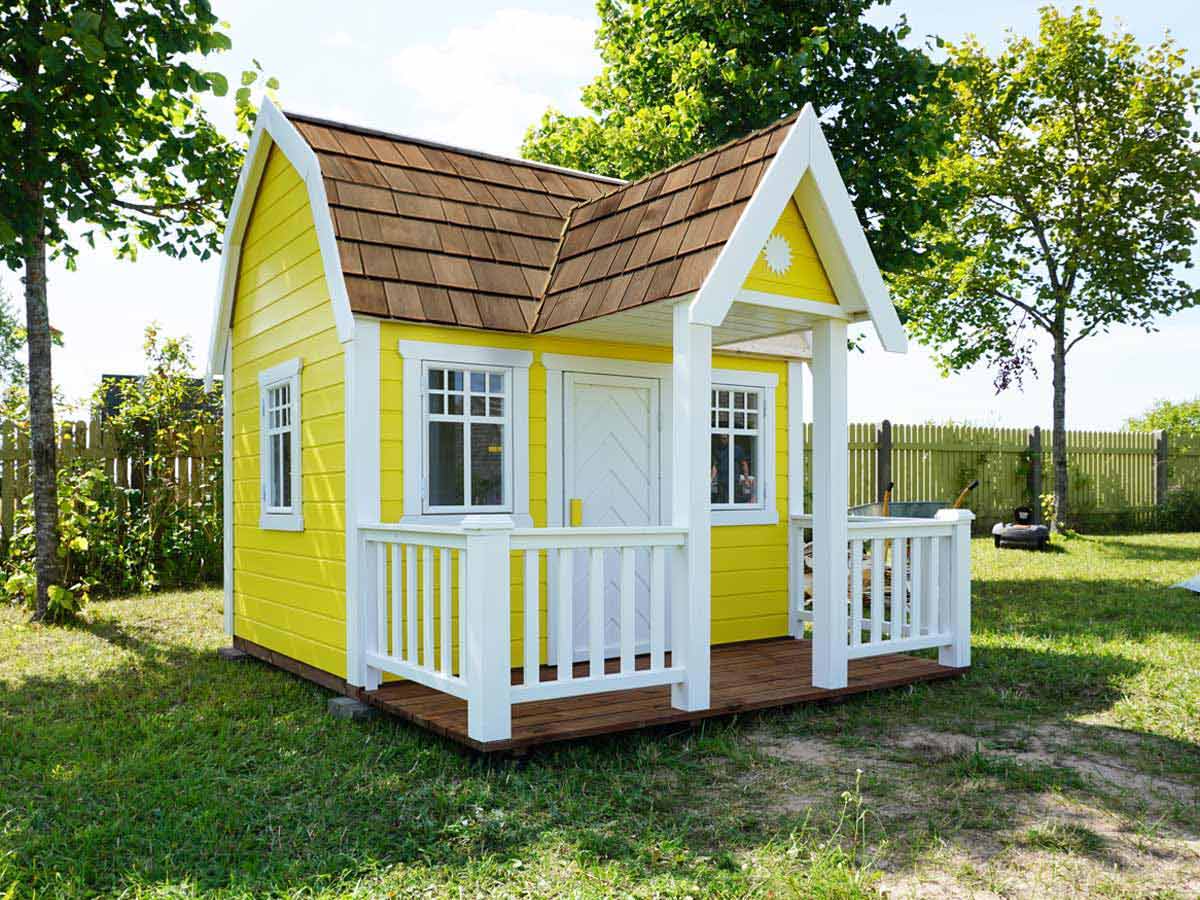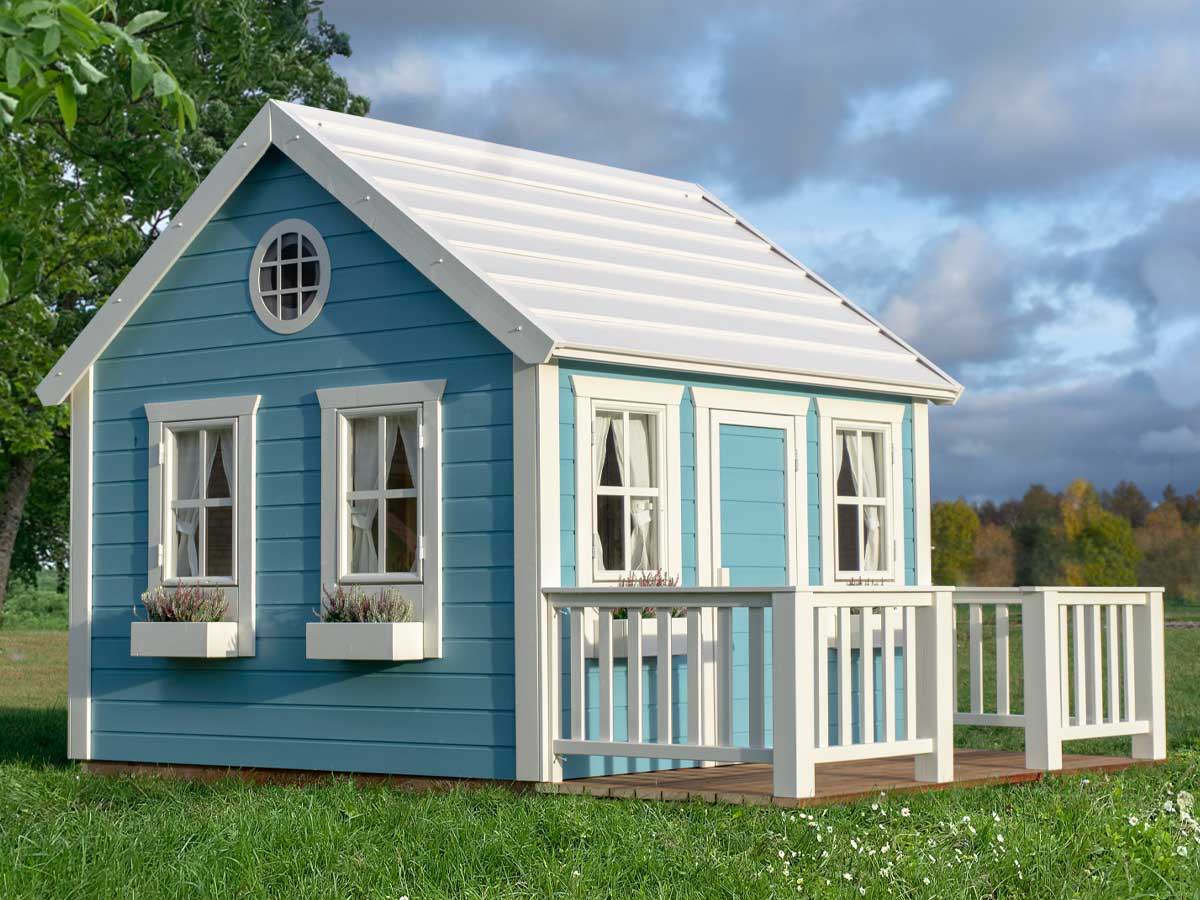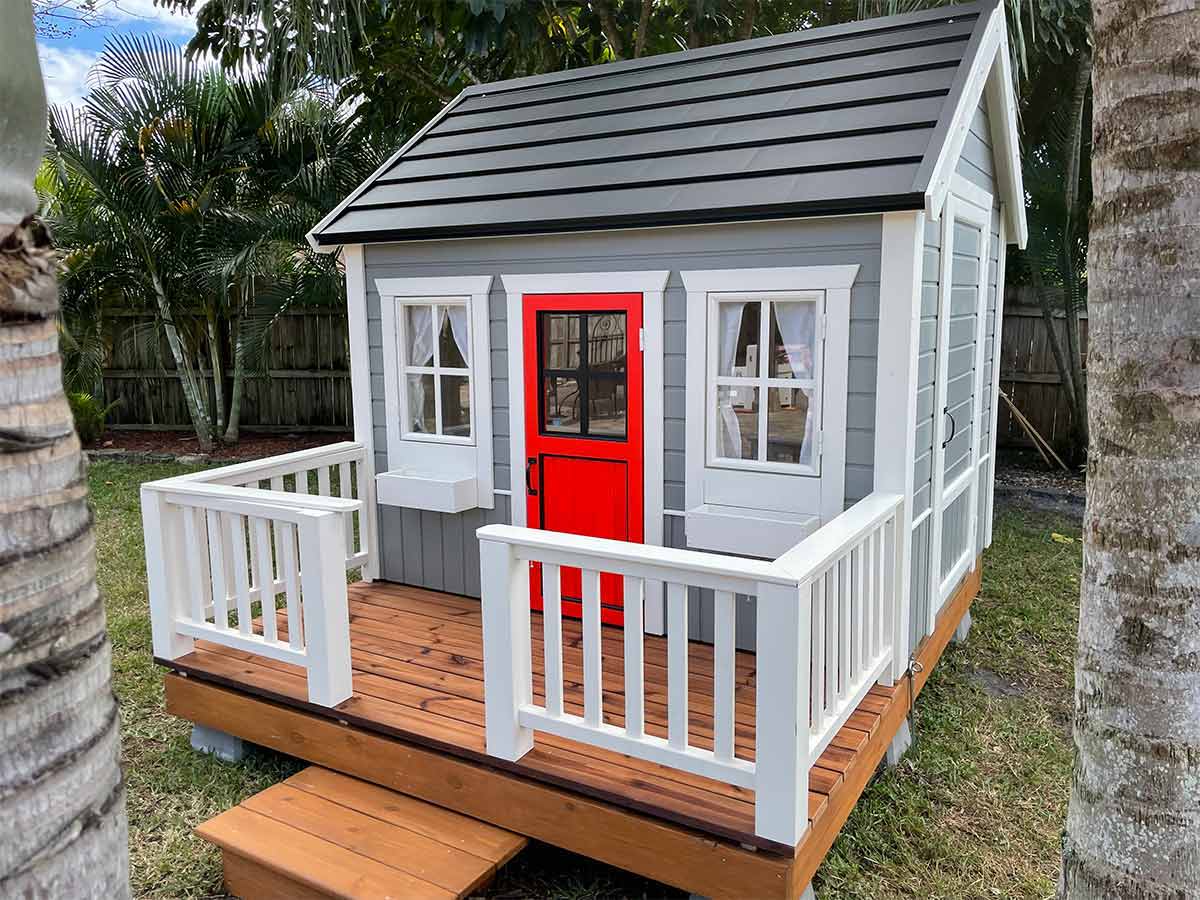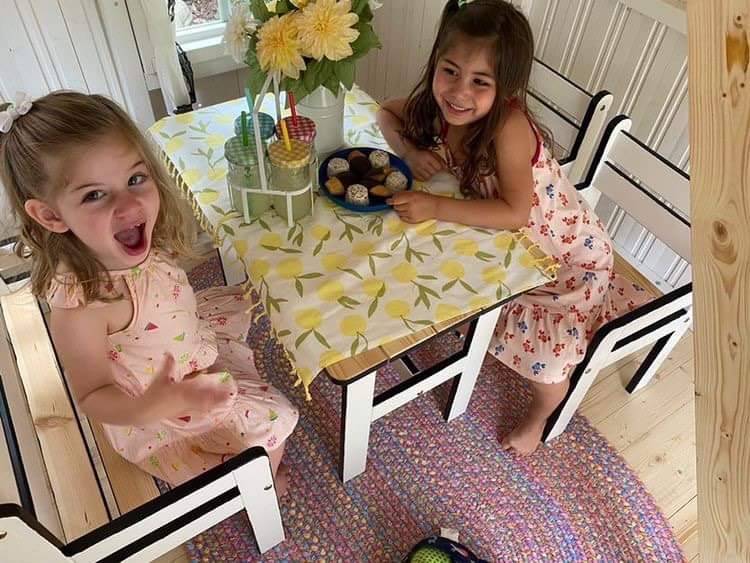 Here is another cool idea for a summer outdoor party house. Everyone loves bubbles! They are fun, easy to make, not too messy, and provide endless opportunities for fun games and outdoor activities.
Decorate your kids playhouse with transparent balloons, get bubble toys and guns for a fun and safe backyard battle. A soap slide will take the fun to another level. And don't forget to check out on the Internet how to make the best DIY bubble juice and use a badminton racket or a hula hoop for an epic yet effortless bubble performance.
If you have smaller kids visiting the party, take a kiddo swimming pool and fill it with transparent balls and balloons for safe bubbly fun.
Bubbly drinks will complete the picture and keep everyone hydrated during the outdoor playhouse party. As for the treats, kids can fish out round berries and grapes out of a big water ball or have a bubbly mousse case for dessert.
A Gardening Playhouse Party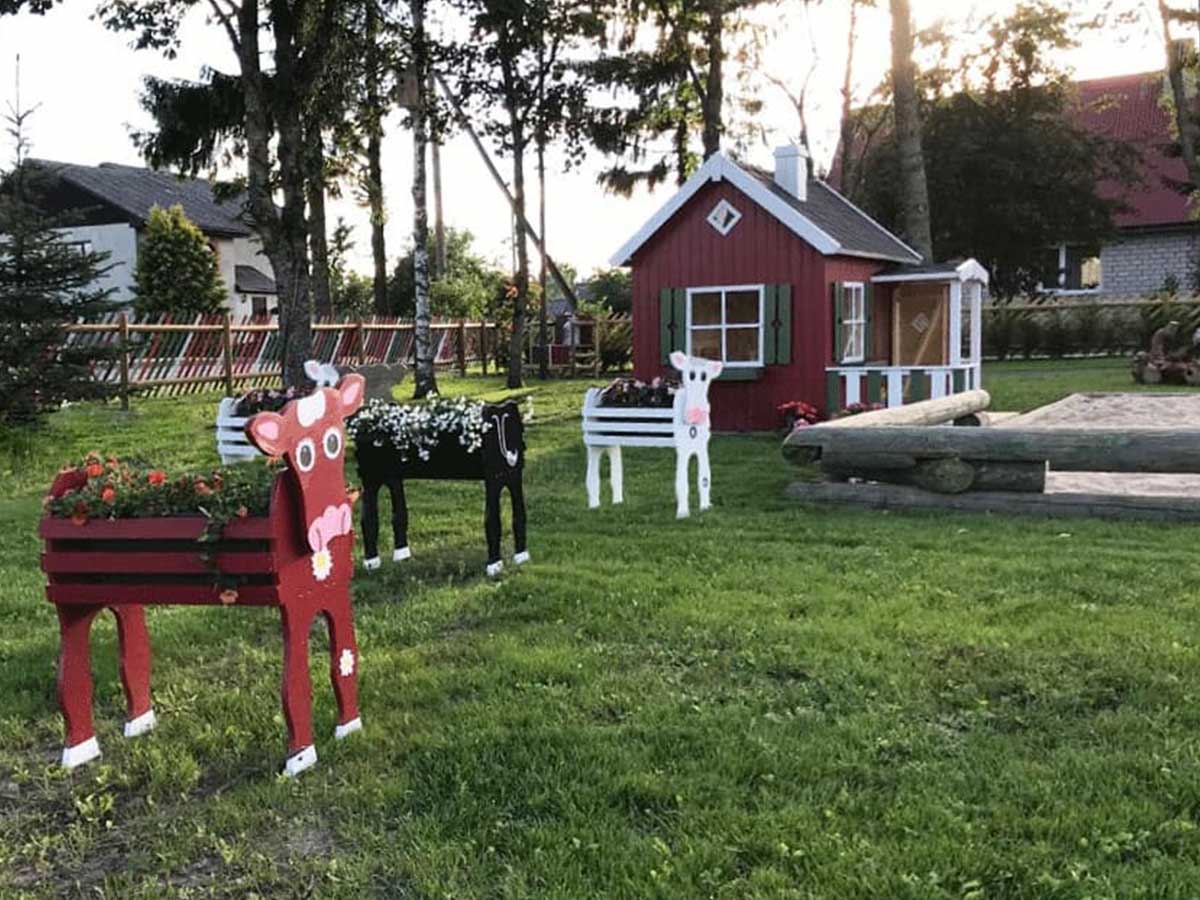 An outdoor playhouse garden party is a perfect opportunity to kill several birds with one stone (well, not literally, we hope):
Kids simply love playing with dirt, and at the same time, it is important for the development of their motor and cognitive skills;
Dealing with plants will teach them a lot about the environment, nature, and the origin of the food;
Nothing can give a kid a sense of satisfaction and fulfillment more than seeing how a seed they planted several days ago is growing into an actual plant.
Your outdoor playhouse can turn into an ultimate agriculture expo or a natural science museum for the gardening party. It is also a great opportunity to make a mess and learn to clean after yourself, organizing the wooden playhouse after the friends leave the place.
Gardening parties are also a way to explain to children the importance of water and staying hydrated, encourage them to save natural resources, and appreciate the gifts of Earth living in balance with the environment.
EXPLORE OUTDOOR WOODEN PLAYHOUSES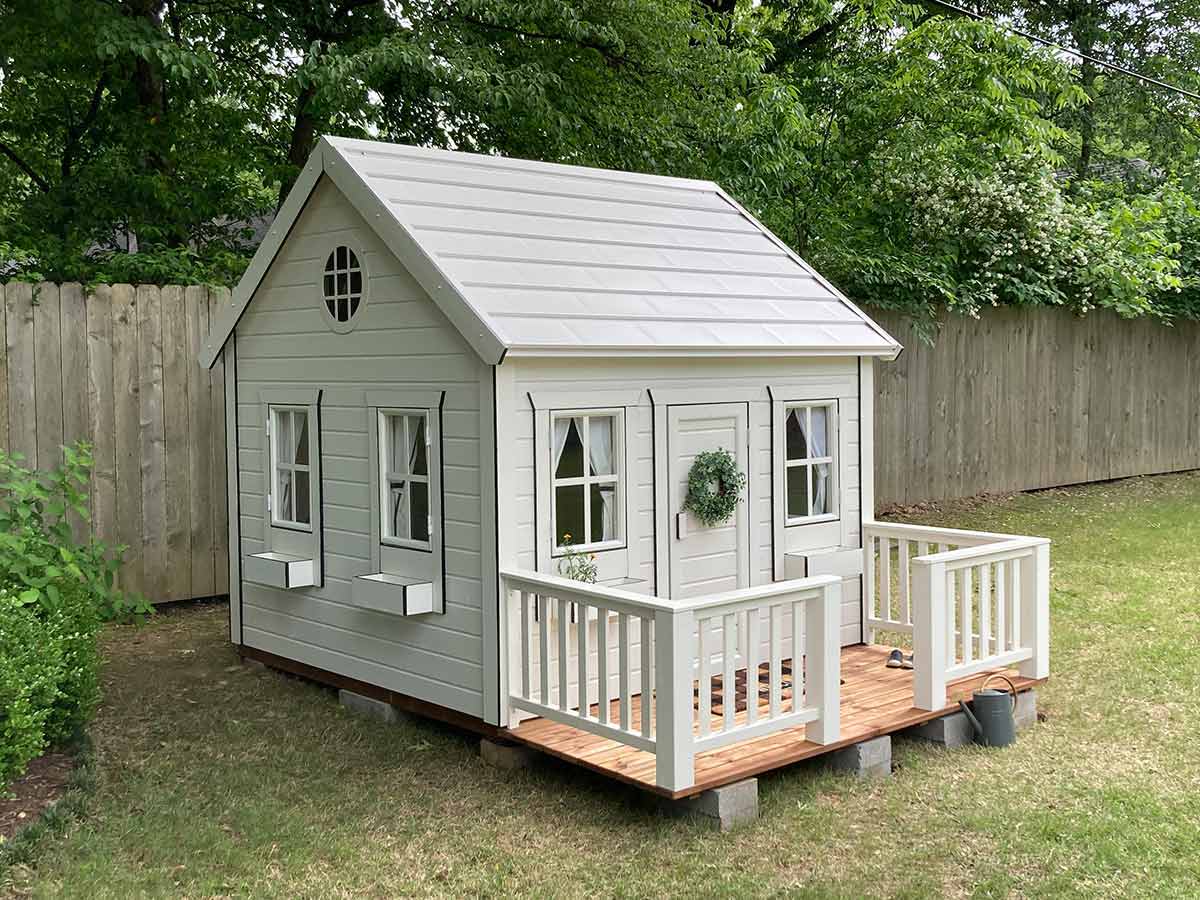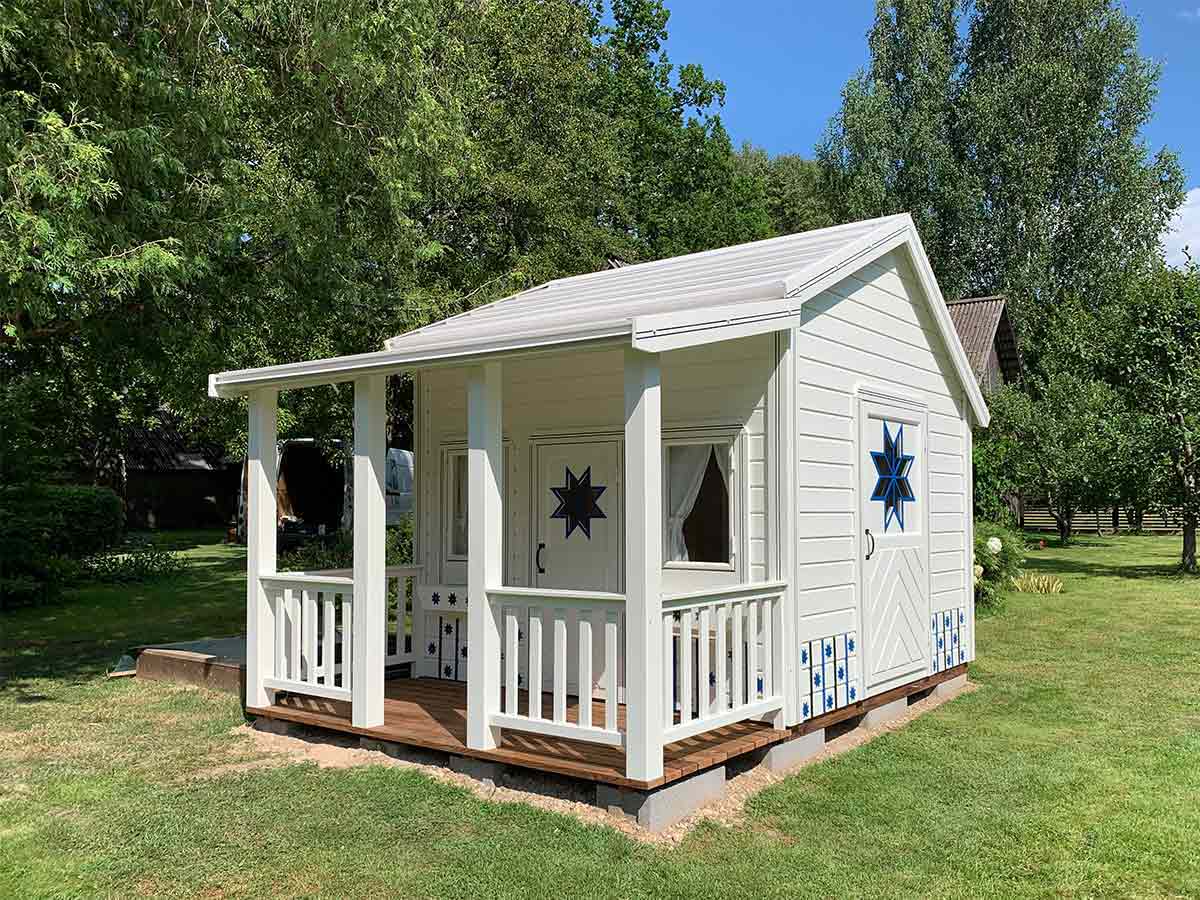 Rainbow is another hallmark theme of summer parties. It is also an endless source of ideas for fun outdoor activities and decorations for your kids playhouse.
Start with making DIY paper garlands, decorating the playhouse with rainbow-themed painting and accessories, and making invitations for all your kids friends.
When the guests arrive, entertain them with rainbow pinatas or games like "stick a cloud on a rainbow."
Older kids will enjoy fun science experiments with colored water, a fashion show with handcrafted rainbow-themed clothes and accessories, or a treasure hunt for a pot filled with golden chocolate coins, which, as we all know, is hidden on the other side of the rainbow.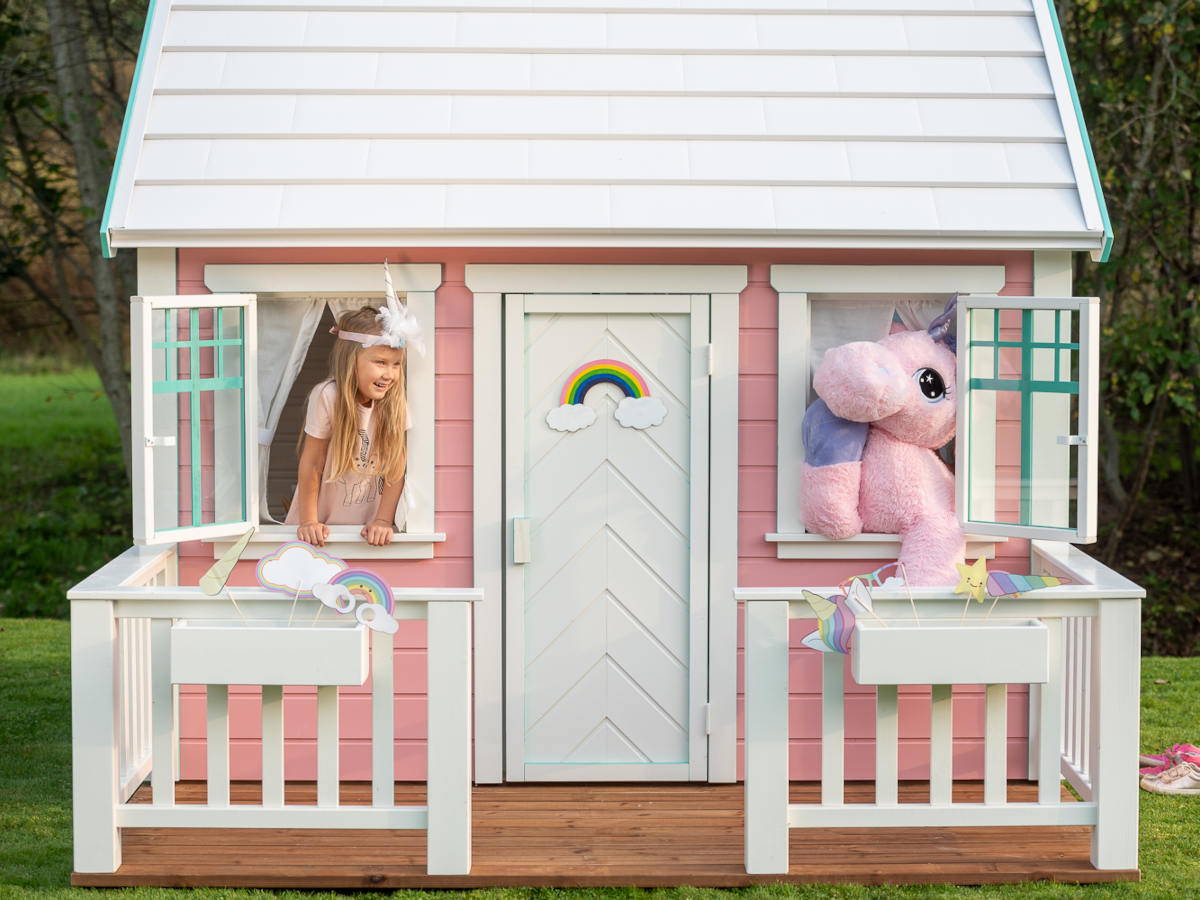 Rainbow theme can be adapted for kids of any age and interests. From creative and artistic natures who will happily spend the whole day in the outdoor playhouse painting and exhibiting their rainbow-themed masterpieces to science brainiacs who will be happy to learn about optics and other laws of physics that make such amazing things like rainbow possible.
And, of course, don't forget unicorns, glitters, pink tutu skirts, or sneaky Leprechaunes – the integral part of any rainbow-themed celebration.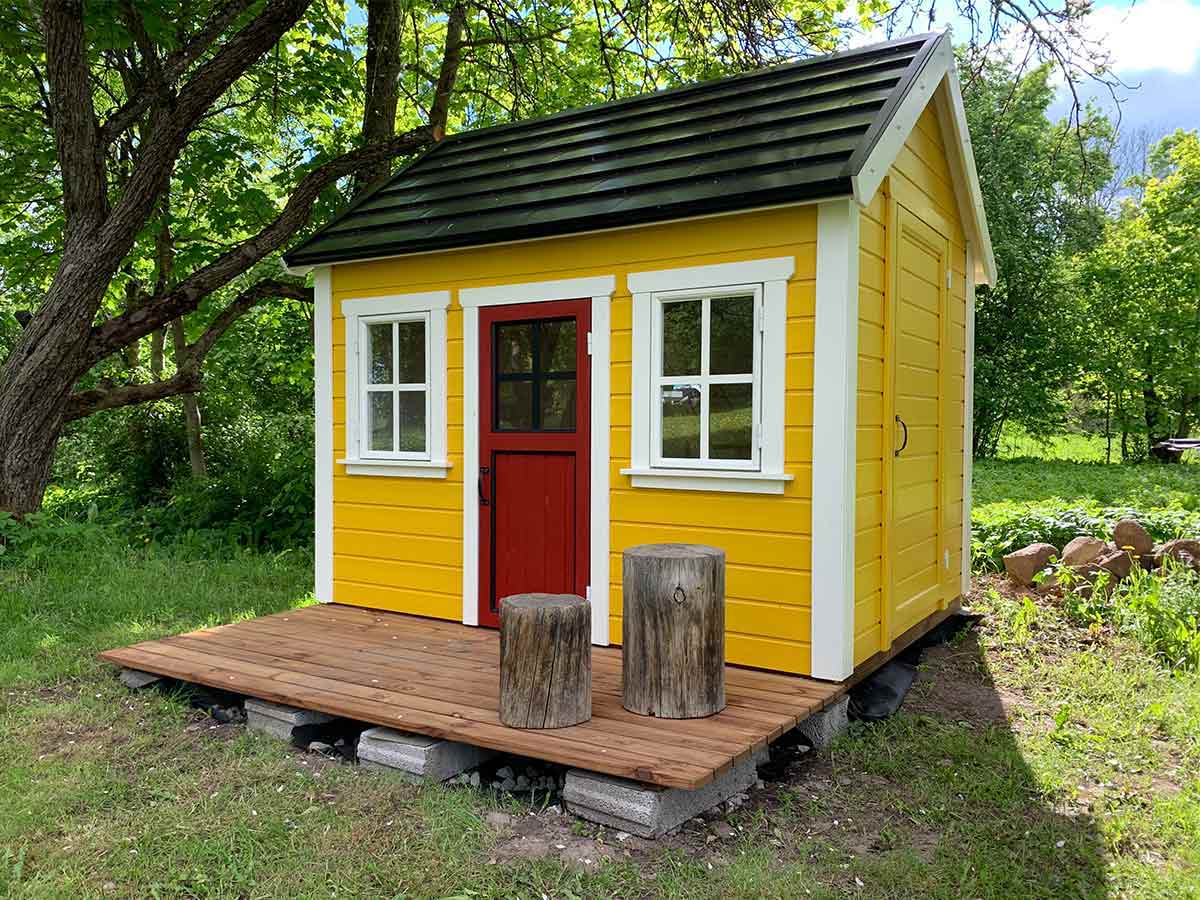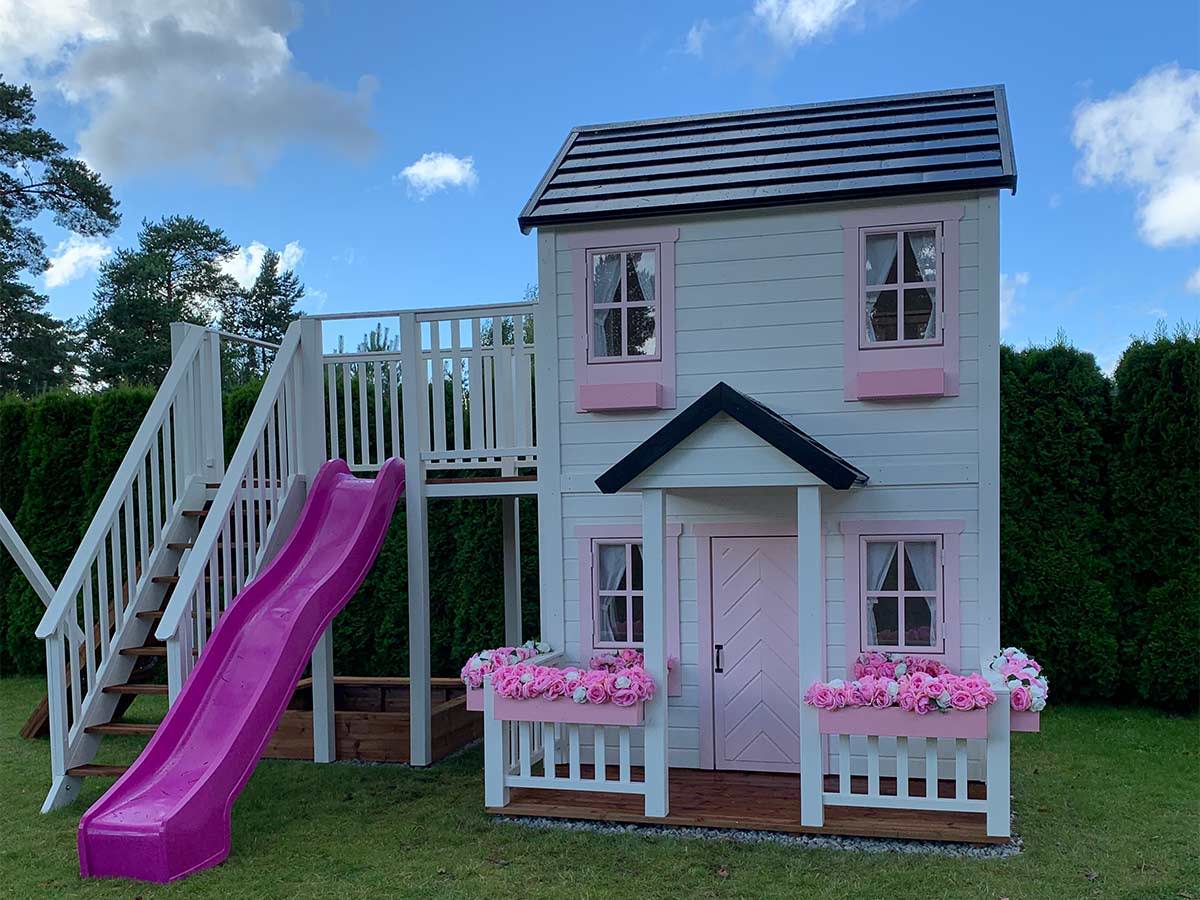 An outdoor playhouse party is always fun, exciting, and much less demanding than you may think. The best thing about kids playhouses is that they encourage kids to invent and explore their own imaginative worlds, set their own rules, and have loads of fun outdoors.
Every backyard activity that you can think of, from a simple water gunfight to a treasure hunt, can be tailored according to any theme that your kids choose. An outdoor playhouse will take the fun to a whole new level providing kids with the personal space where they can feel free, let their imagination and creativity go in their own little Neverland.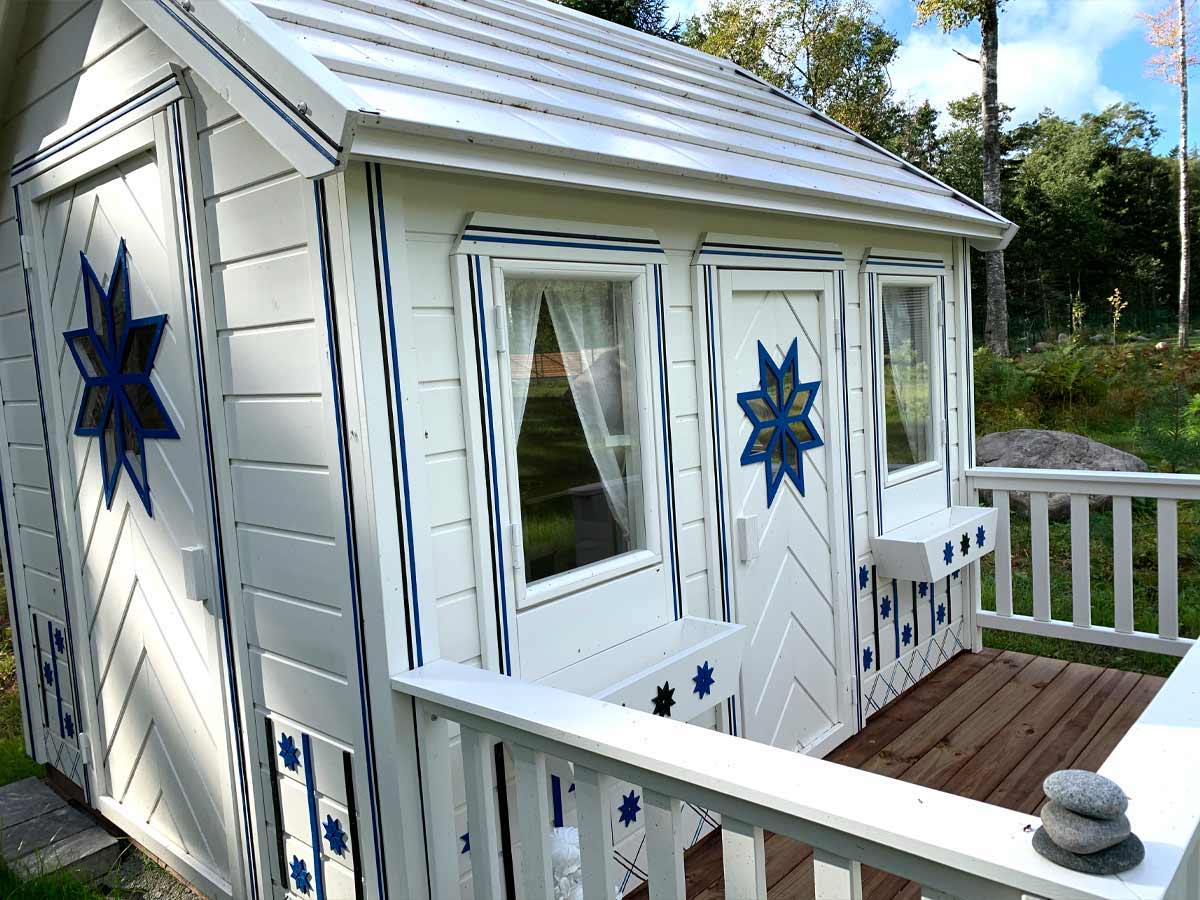 "The sun does not shine for a few trees and flowers, but for the wide world's joy."
Want to read more about Playhouses?
Written by WholeWoodPlayhouses
CHECK OUT OUR DIY PLAYHOUSE KITS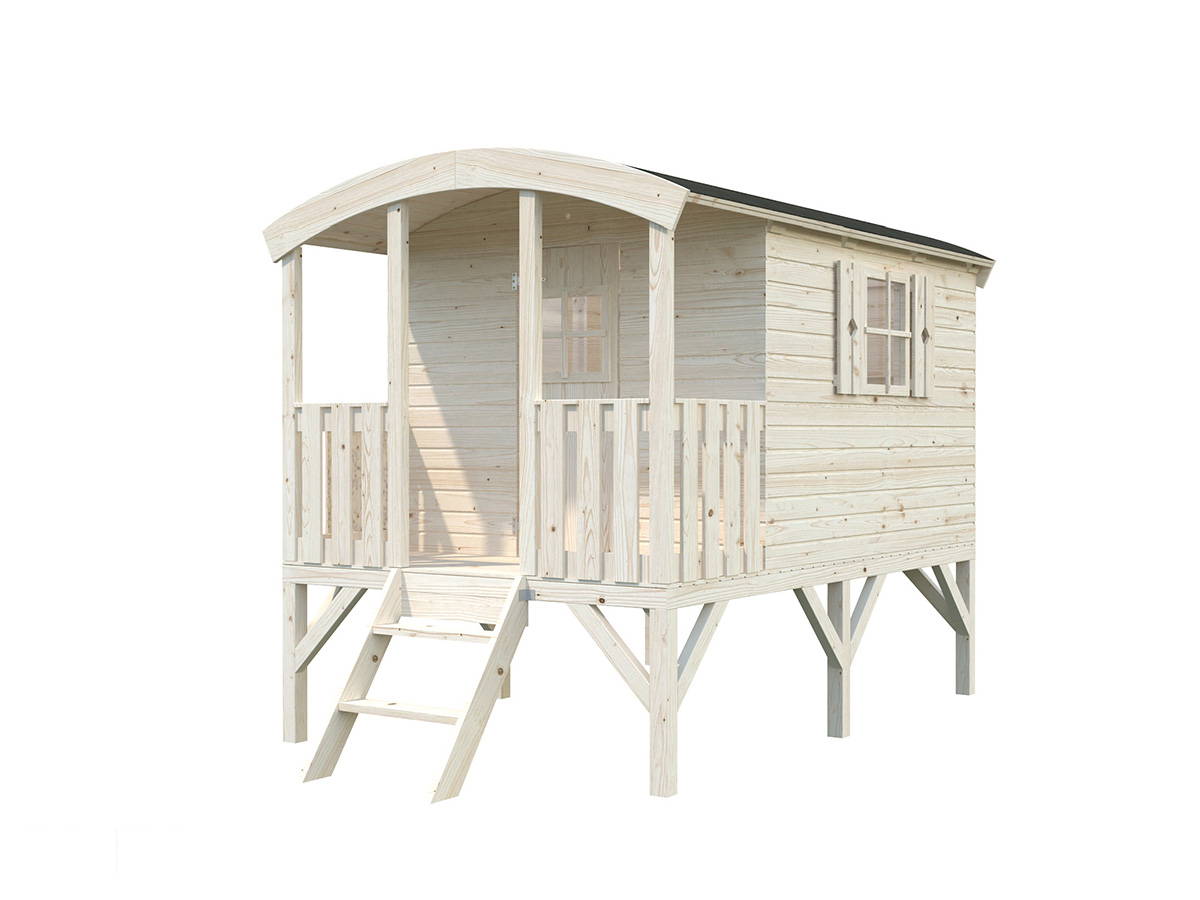 DIY Playhouse Kit Little Bungalow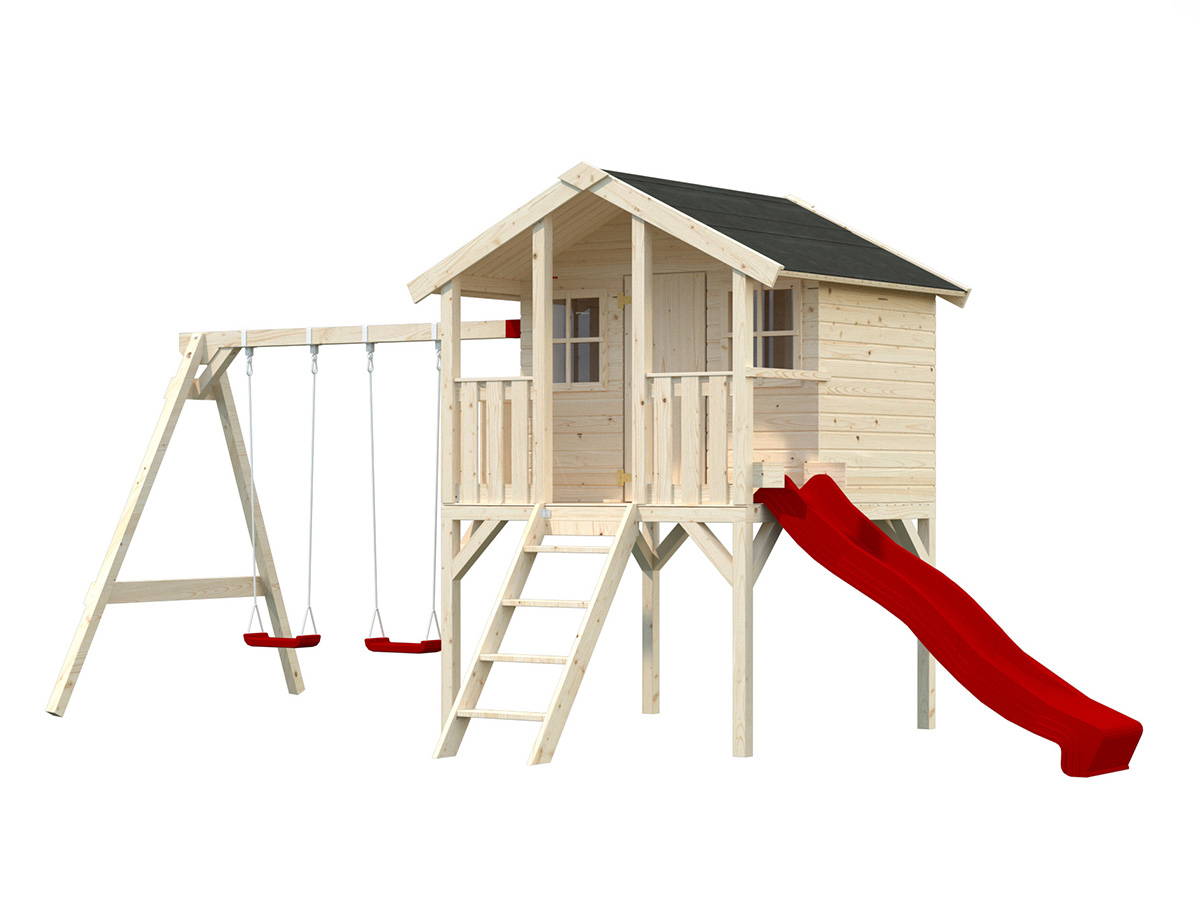 DIY Playhouse Kit Little Tower
DIY Playhouse Kit Little Cottage