Decorating Your Home and Wooden Playhouse for Christmas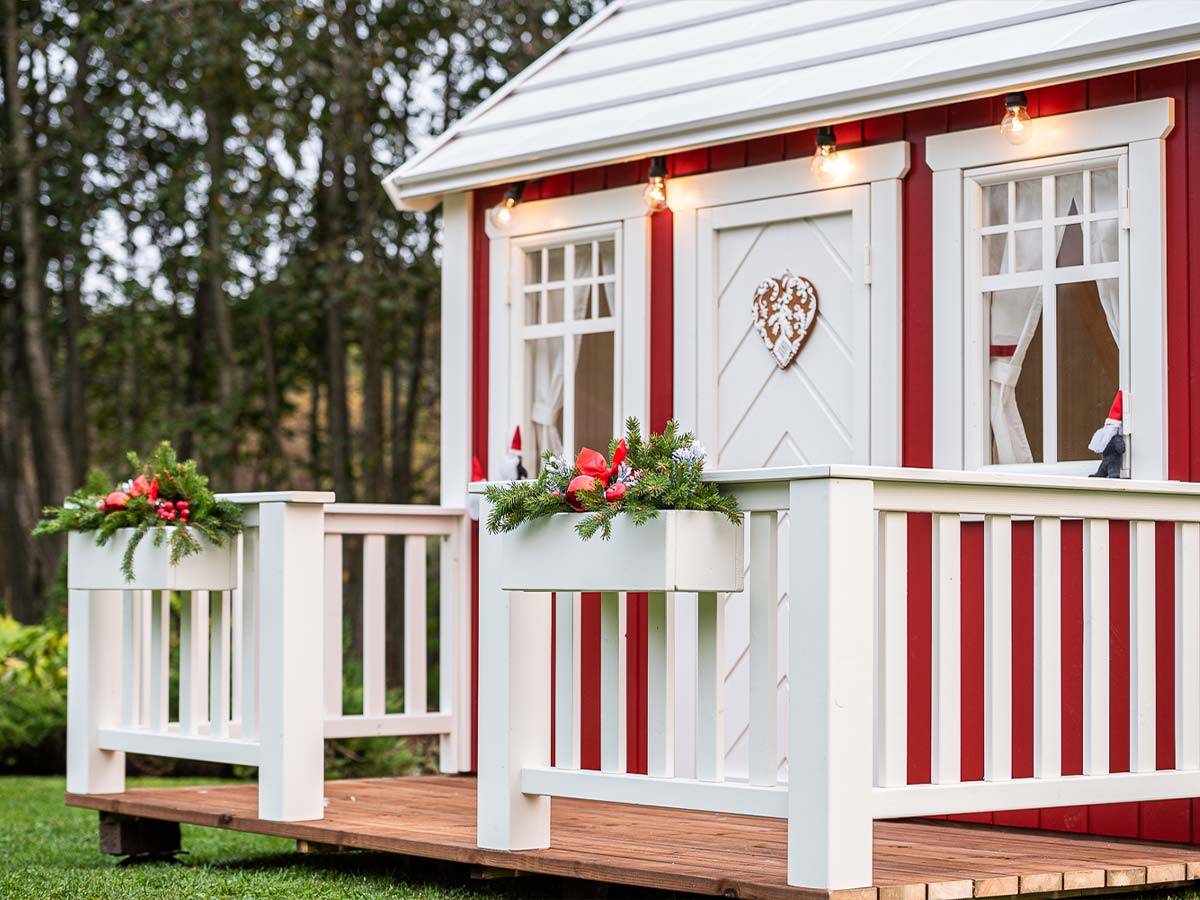 A Wooden Playhouse Is the Perfect Addition to Your Christmas Celebrations
For so many children, there is nothing more magical than Christmas. From the anticipation of Christmas morning to the winter weather and the possibility of snow, it truly is the most wonderful time of the year.
As a parent, you might be looking for ways to heighten their enjoyment and create a truly memorable experience throughout this season. If you're already the proud owner of a wooden playhouse or are currently considering adding a playhouse to your backyard, why not incorporate this incredibly special place into the holiday celebrations?
Throughout this article, we'll share a few of our favorite ways to incorporate an outdoor playhouse into your Christmas celebrations.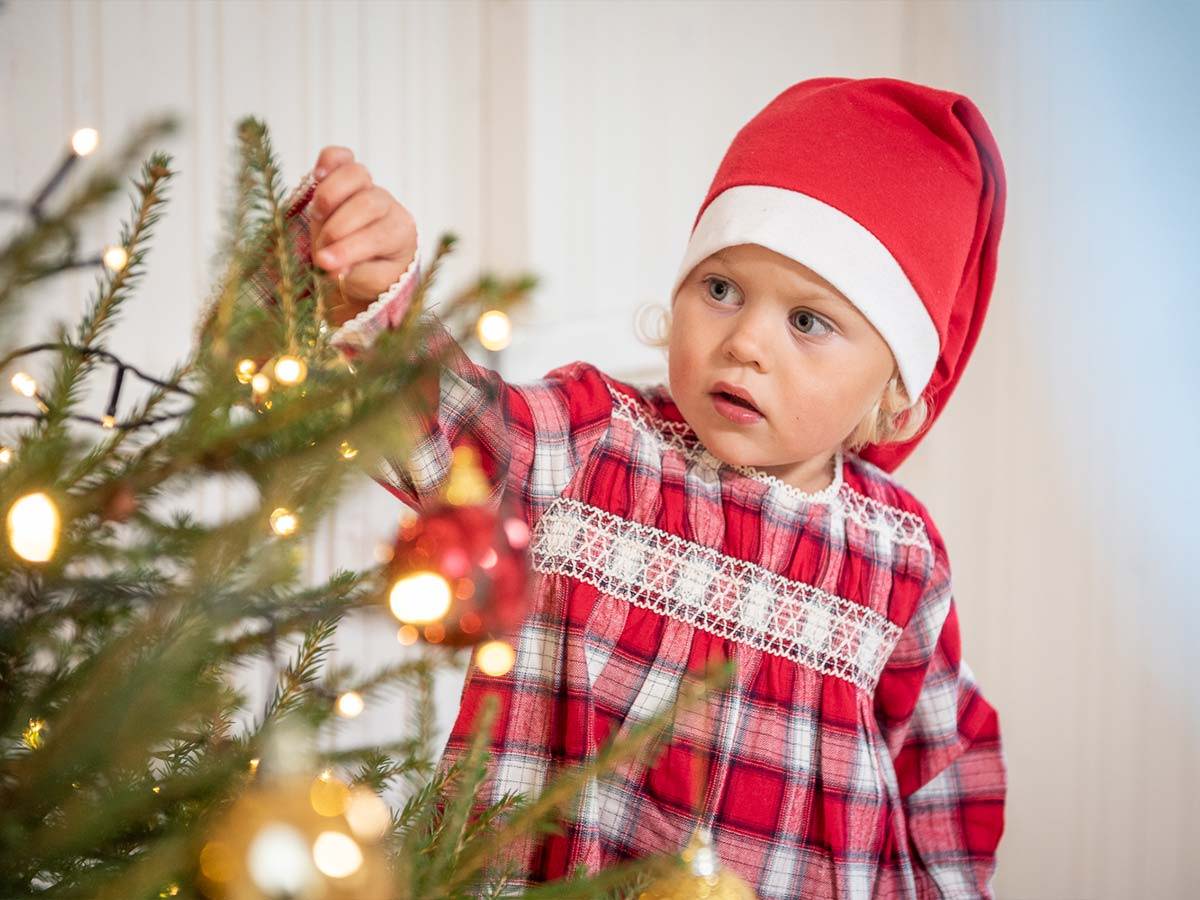 Decorate Your Wooden Playhouse as a Family
One of my fondest childhood memories is of the day each year when my family would get out all the Christmas decorations and spend the entire day transforming the inside and outside of our home. We'd hang garlands and lights and spread snowmen throughout the entire house.
"Christmas now surrounds us, Happiness is everywhere. Our hands are busy with many tasks as carols fill the air."
A wooden playhouse is a perfect addition to this day of festivities. You can decorate it in a similar style as the outside of your home, or even allow your child to decorate the playhouse however they want - especially if it's considered their own special place that they're in charge of maintaining. (Of course, we recommend overseeing the process, especially if Christmas lights are involved. And, always make sure that you're purchasing lights that are suitable for outdoor use.)
They could add their own Christmas tree inside the playhouse and create their very own winter wonderland, Santa's workshop, or a place to host their very own Christmas party in years to come while the adults are enjoying their own celebration indoors.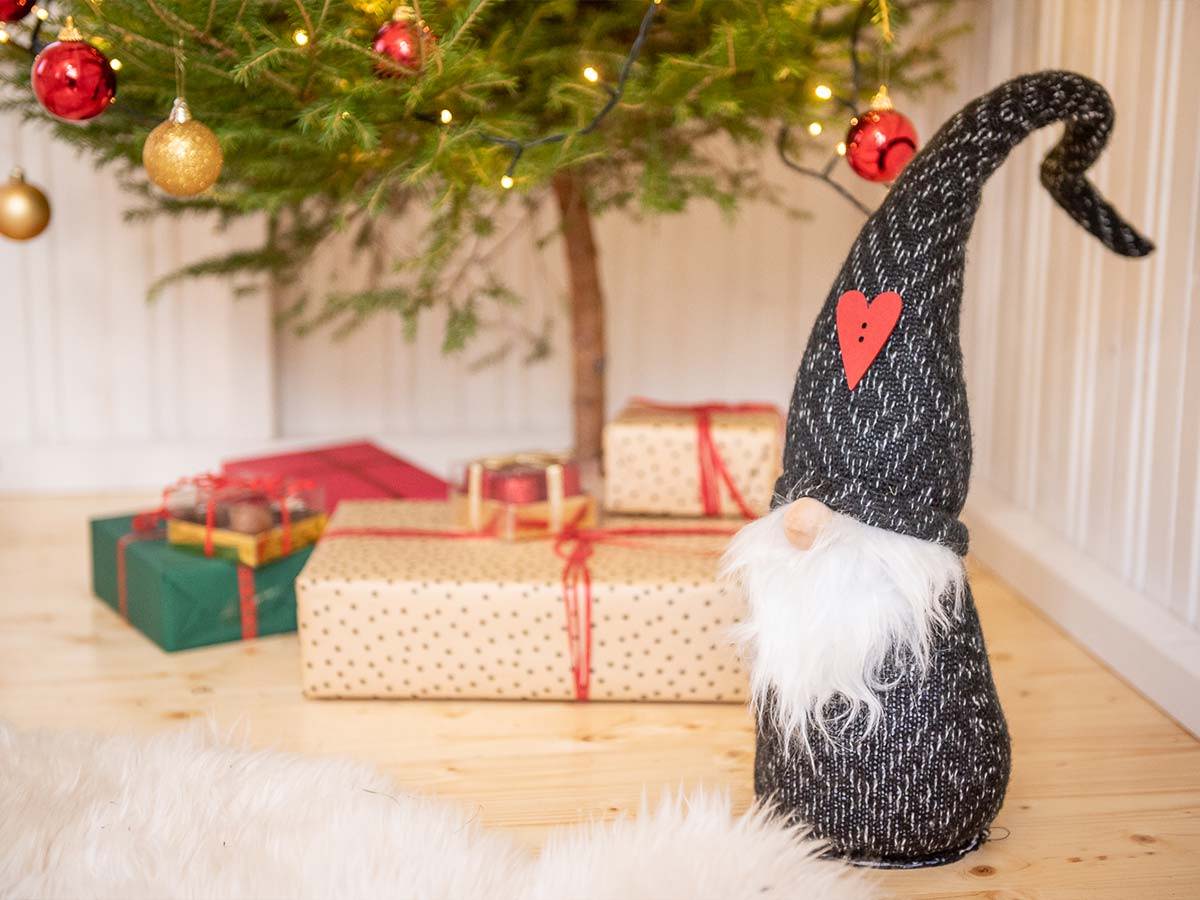 Use the Playhouse for Your Holiday Card Photo
A wooden playhouse is a beautiful addition to any Christmas photoshoot. If you send out seasonal greetings with photo Christmas cards, then having a seasonally decorated outdoor playhouse in the background, or even forefront, of your picture is a beautiful and enchanting addition.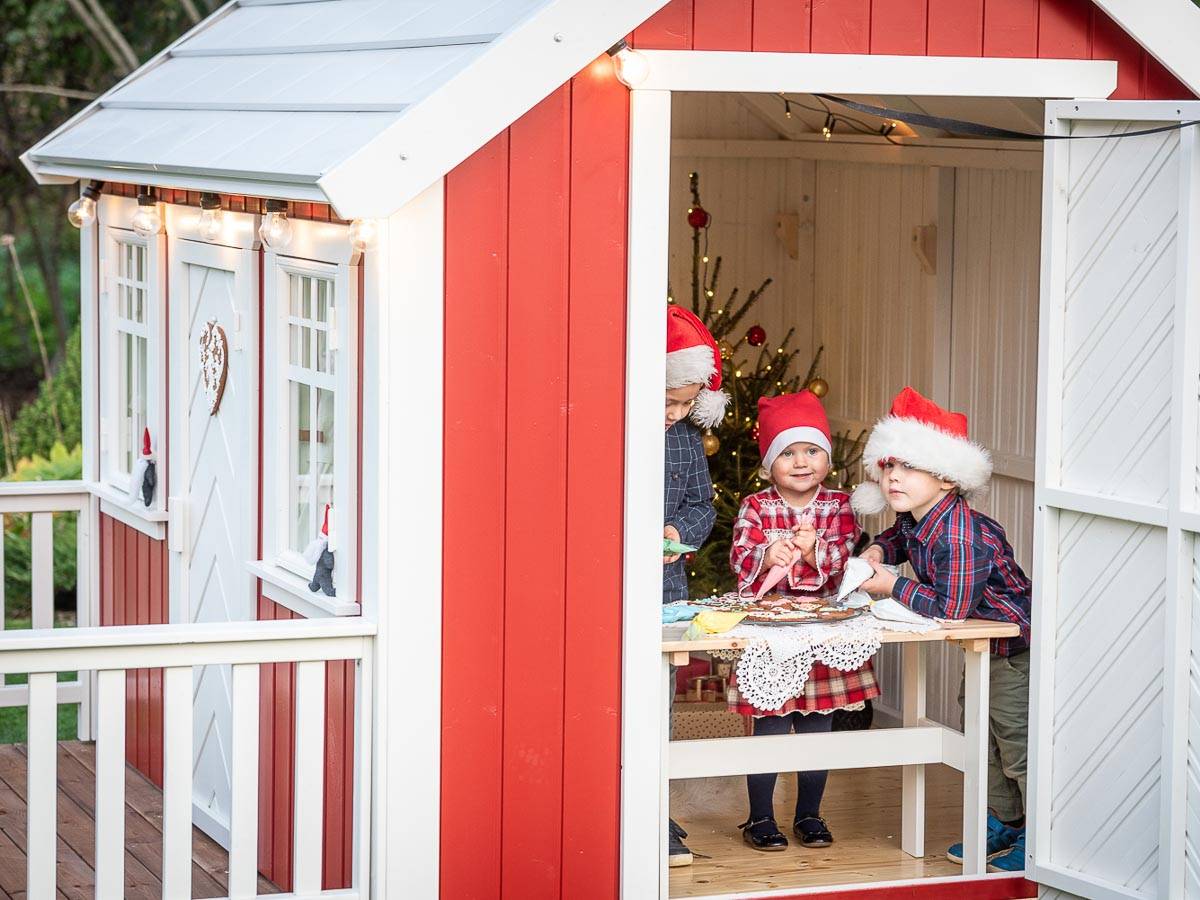 You can easily plan your pictures using the inside and outside of your playhouse, both for the entire family and for your children. Grandparents LOVE the gift of holiday photos of your children, so taking a few extra photos of your child in their playhouse might be the perfect addition to their Christmas gift list. Seeing kids organizing and decorating their wooden playhouse provides a precious glimpse of how grown-up your kids can be before they actually grow up – a true treasure for now and to look back to in years to come.
Incorporate the Outdoor Playhouse into Your Activity Planning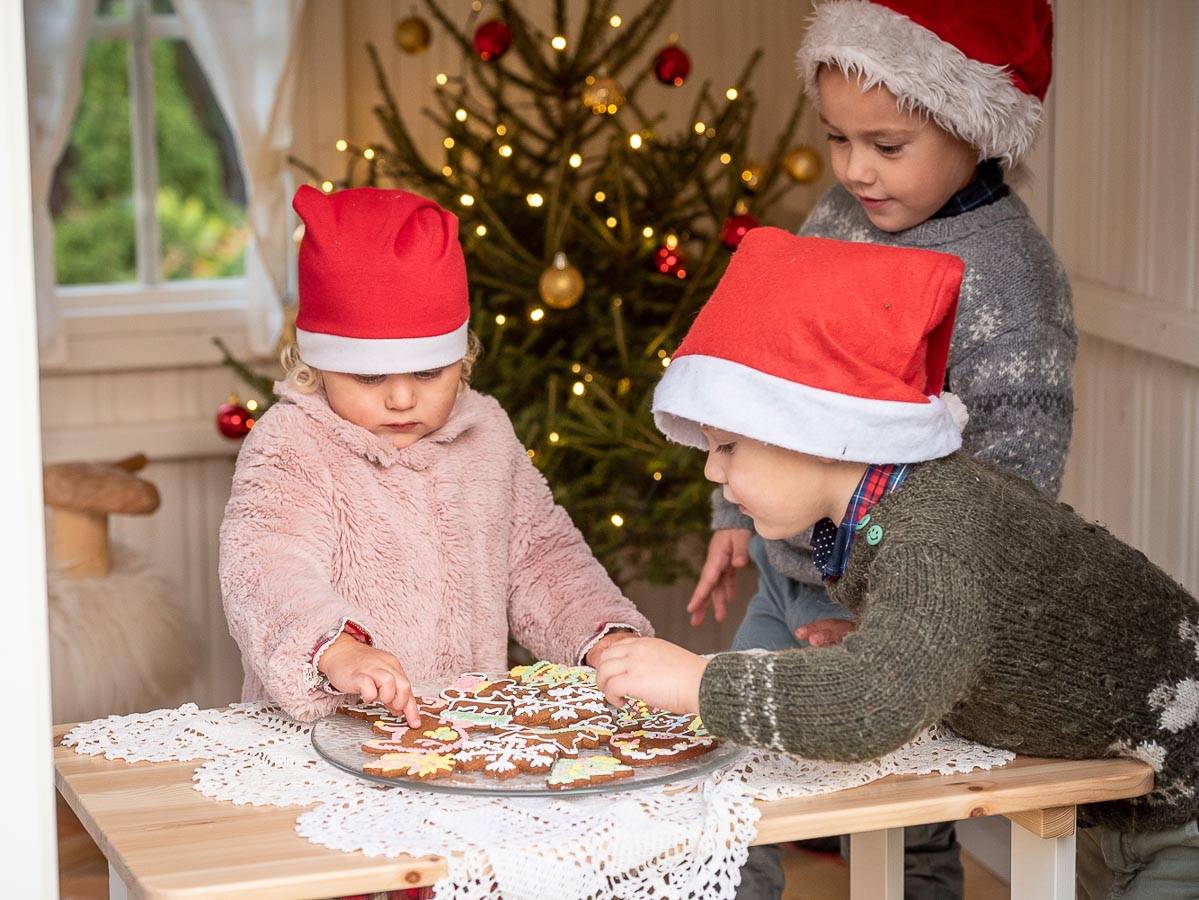 One of the best parts of an outdoor wooden playhouse is that your children can truly call it their own space. It's a place where they can be themselves, make their own rules, and truly let their imaginations shine. As a result, any activity they do within the playhouse takes on a whole new level of fun and excitement.
Consider encouraging your child to write their letter to Santa out there, giving them privacy to craft their list. The activity will take on new importance as they write their letter in their own space in a way that allows them to feel "grown-up" as they handle the entire process themselves.
If you enjoy holiday baking or candy-making traditions, consider allowing your child to transform their playhouse into a Christmas Cafe where they can decorate with gingerbread, hot cocoa, candy canes, etc. Encourage them to design their own menu where you and other friends or family can place a "to go" order from their door or window.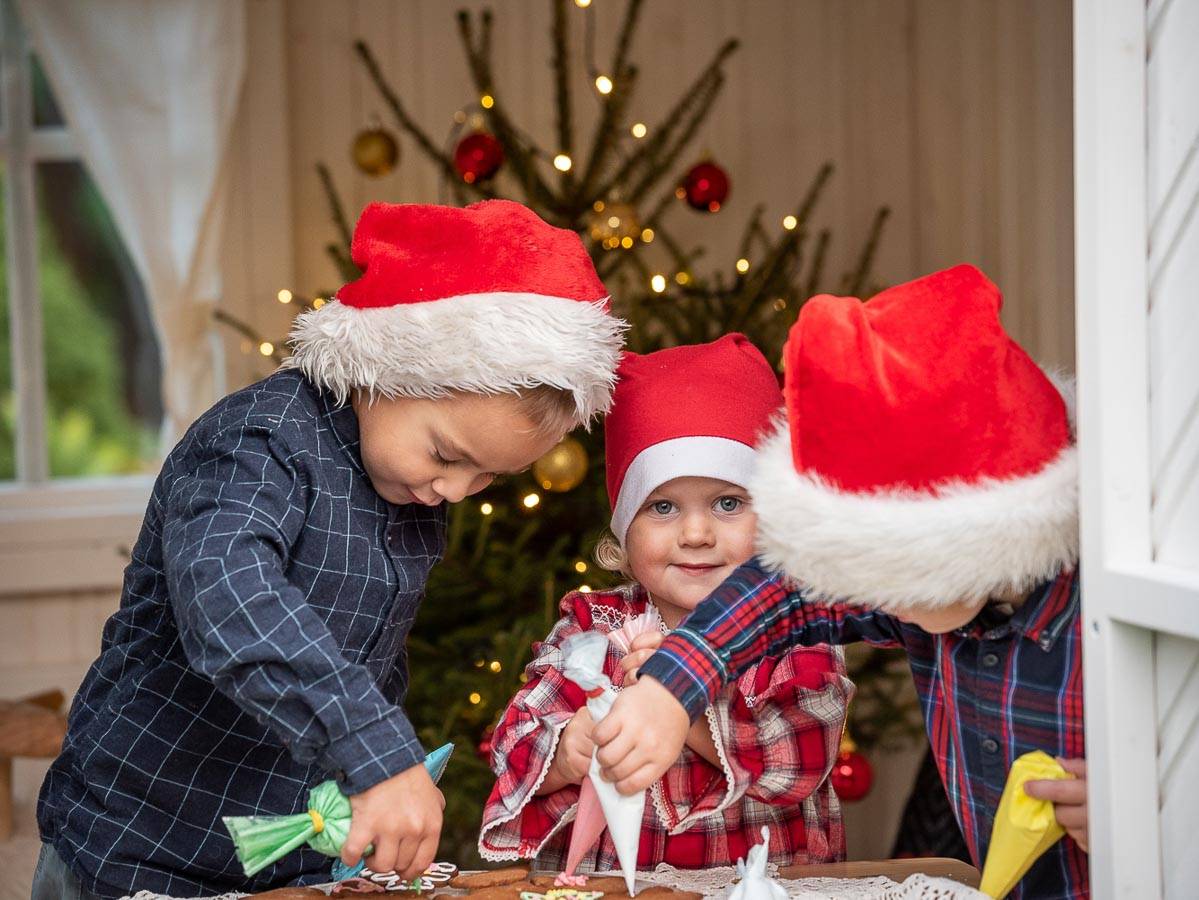 You can host a kids Christmas Craft Party in the outdoor playhouse, where children can enjoy some hands-on activities that can also be used as gifts for their siblings, parents, grandparents, or other loved ones! You can easily set up a small table within your kids playhouse in advance and have all the crafting materials laid out, with instructions, so that the children can manage it all on their own. Or, if your kid loves teaching, they can master the craft on their own and then teach their friends how to complete it. Either way, it's sure to be a fun-filled day in the playhouse! And your children's friends' parents will be grateful for the break so they can do their own holiday shopping or wrap some presents without eager eyes trying to sneak a peek!
Santa Comes to Visit Your Kids Playhouse!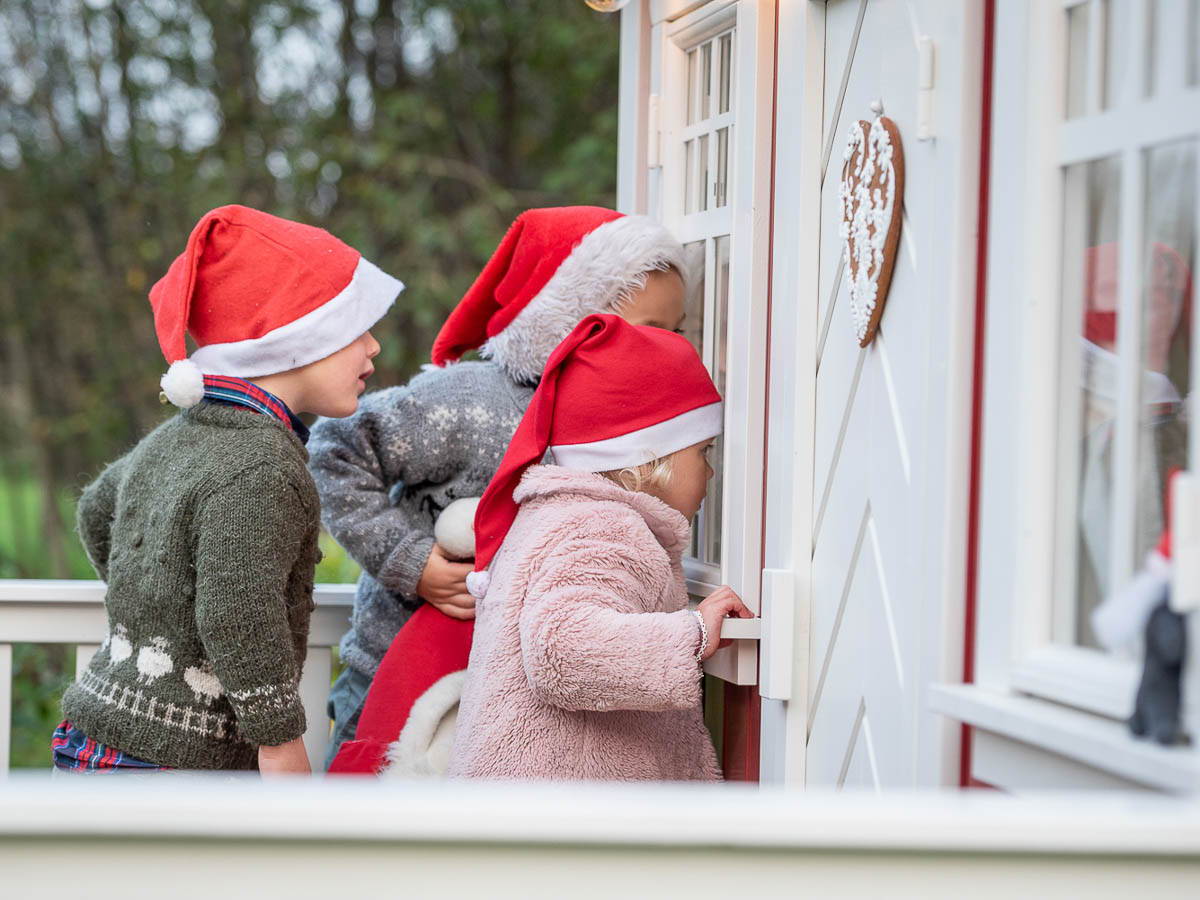 If you're a family that is visited by an elf on the shelf or even Santa on Christmas Day, then consider having your elf arrive within your childs playhouse along with an advent calendar. This is a great opportunity to bring a little extra magic into your holiday traditions, and your child will be so excited to see what else Santa has done to their playhouse.
CHECK OUT OUR DIY PLAYHOUSE KITS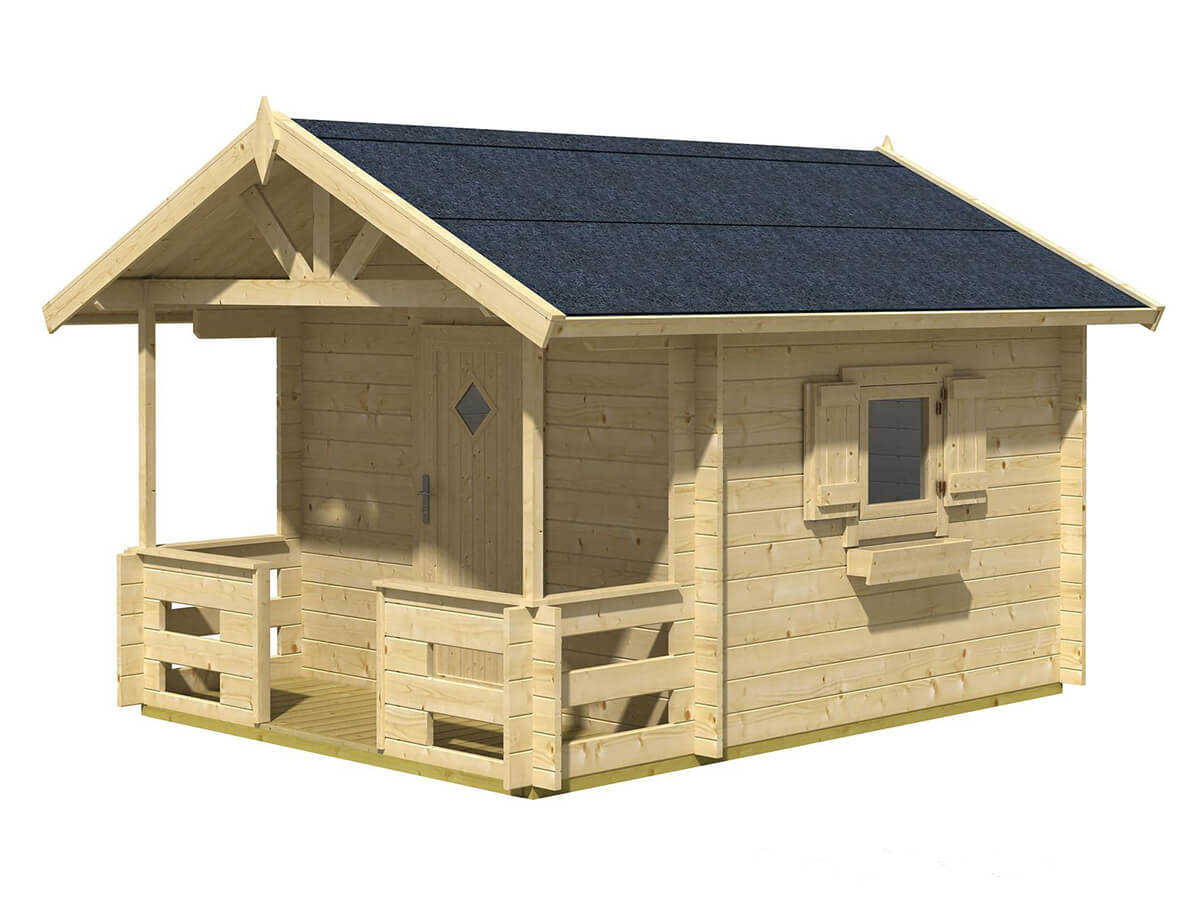 DIY Playhouse Kit Little Lodge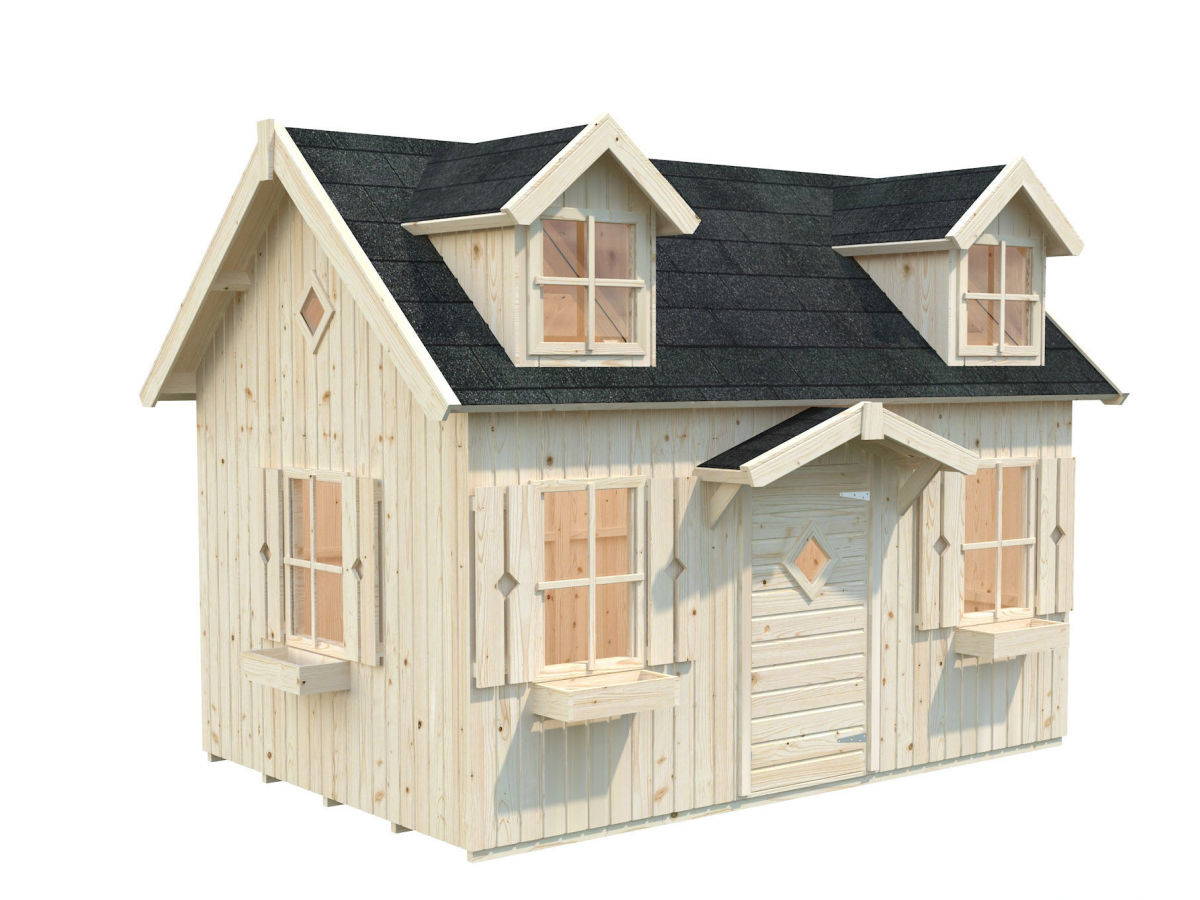 DIY Playhouse Kit Little Farmhouse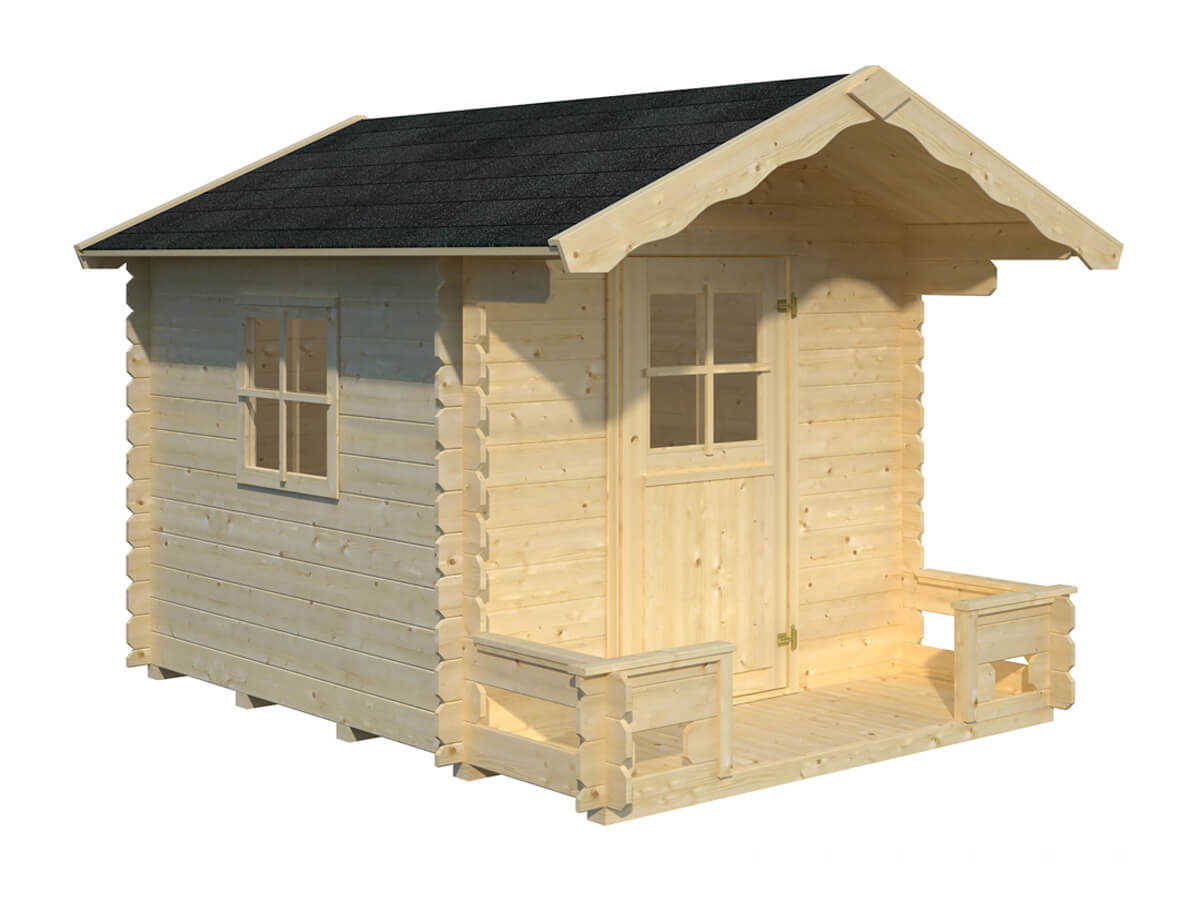 DIY Playhouse Kit Little Chalet
Warm Holiday Greetings from the WholeWoodPlayhouses Family!
If you've been on the fence about whether or not a wooden playhouse is a good addition to your family and whether or not your children will really interact with it, I hope this blog has shown you just how much potential it has to become an intricate part of your family traditions. I know of so many kids who can't wait to transform their outdoor playhouse into a festive environment - some even go as far as to wrap Christmas gifts for family members out there.
For those of you who already own an outdoor playhouse and are looking for new and creative ways to encourage your child's imagination and creativity this holiday season, then I hope you're feeling inspired!
And, from all of us, Happy Holidays and Merry Christmas!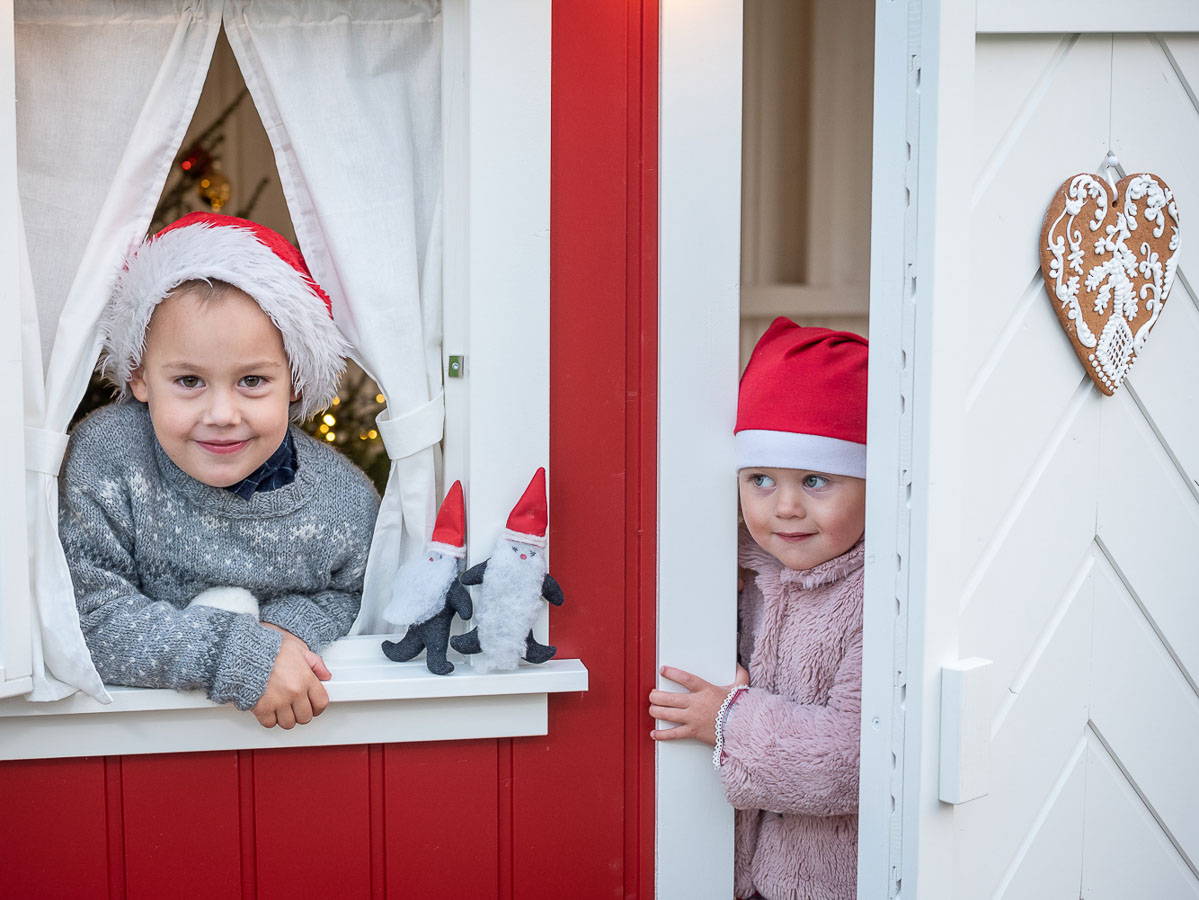 "Christmas is the season of joy, of gift-giving, and of families united."
Written by WholeWoodPlayhouses
CHECK OUT OUR WOODEN OUTDOOR PLAYHOUSES