Getting a kids playhouse for your children was a great idea! They will definitely spend much more time outdoors this summer decorating it, turning it into their private space, crafts workshop, and so forth. However, a wooden playhouse can become a place where you and your kids can hold legendary outdoor parties. Whether we are talking about a private family event, your kid's sports team celebration, or a birthday party, every party is much more fun for children once arranged in an outdoor playhouse.
In this article, we shall provide you a step-by-step guide to planning a playhouse party. You can pass those tips to your children and let them hold their own event-planning experience with friends or join them for an exciting and bonding adventure this summer.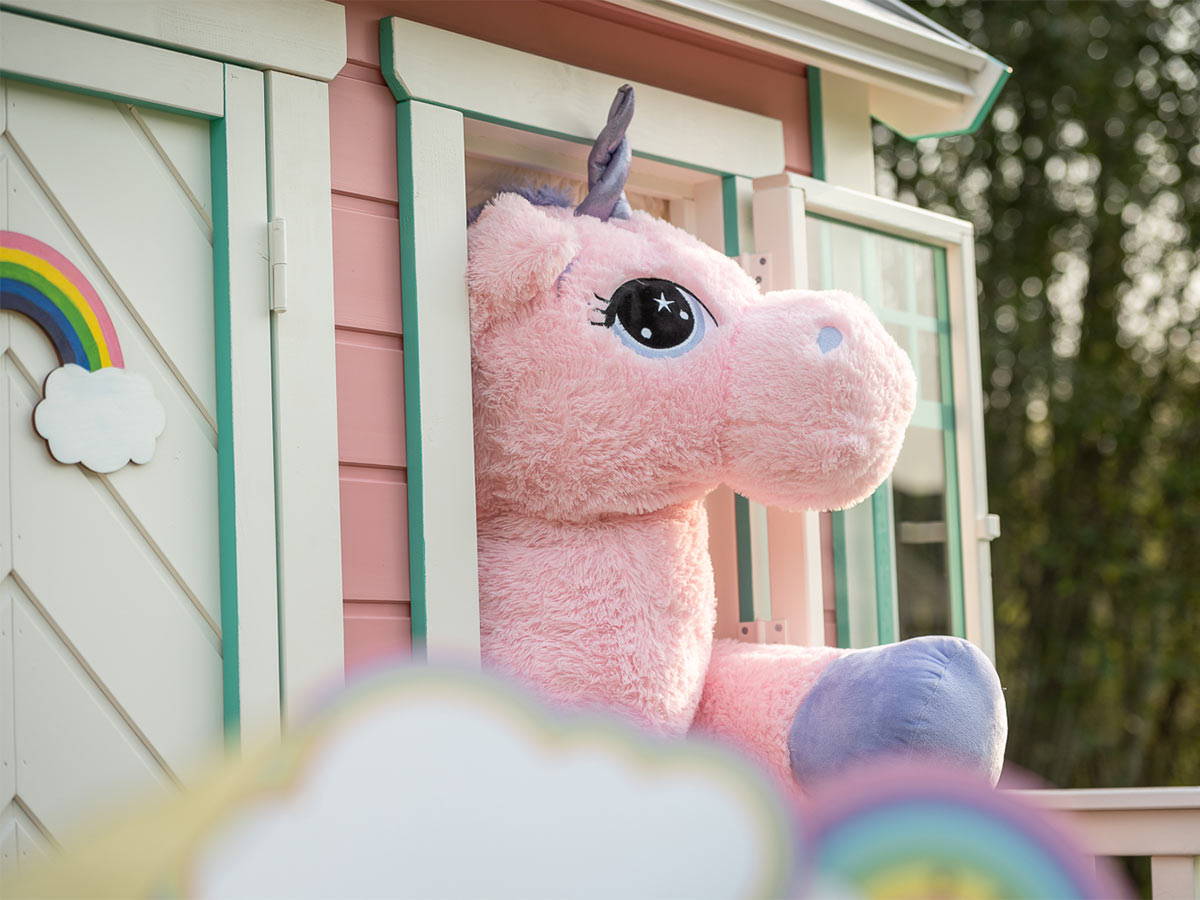 An event without a theme is just another fun sleepover in an outdoor playhouse. Yes, it is also an excellent idea for a kids playhouse activity this summer, but we aim at something more than just another family or friends gathering.
Choosing a theme is a crucial step as it will generally determine the overall mood of the whole event. While some think that a theme is something mainly associated with a birthday, you can always come up with ideas for themed pool parties, sleepovers, or dolls` weddings.
No matter how excited you might be, it is crucial to let your children pick a theme. So even if you are all about Monster Trucks and Sports, you will have to arrange a princess unicorn party if it is what your children decided. Remember, it is their event! Your role in this party is to help your kids make their concepts come true and turn into a legendary playhouse party.
However, depending on your family's size, age, and interests vary, there can always be an argument on the event's theme. In fact, it is a perfect opportunity for the whole family to practice diplomacy and compromise. After all, pirate princesses or unicorn rock stars are even more thrilling and original party themes.
Initiate family brainstorming or vote, encourage your children to present their concepts, and teach them to find agreement based on mutual respect, reason, and social skills. After all, with the right approach and your management skills, kids playhouse party planning can turn into an incredibly educational and bonding experience.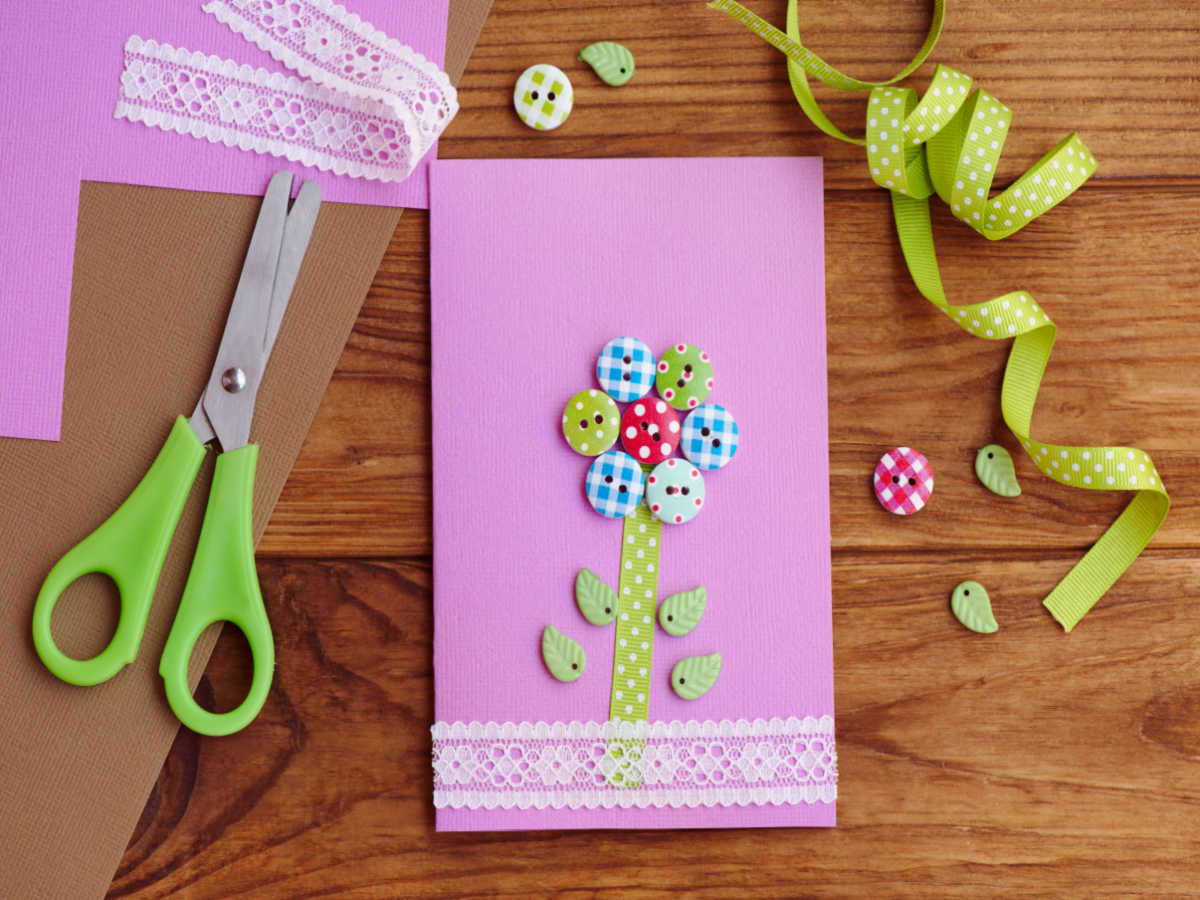 Step #2 – Guests and Invitations
It may seem like the easiest step at first sight, but determining the guest list is often pretty hard. Of course, once it is your kids` party, it is up to them who they want to see at the event. However, sometimes grown-ups have to set some limitations due to the budget, available space, and numerous other features.
To help your children create a guest list for their playhouse party, you should consider the following:
Is it an entirely kids` party or a mixed event?
How much space do you have in your backyard, and whether you need to consider any sleeping arrangements?
What is your budget?
Is it a private family event or a friend's party?
"Every child is an artist, the problem is staying an artist when you grow up."
Answering those questions will allow you to narrow down the guest list to an optimal amount of invitations. You may also consider a "reserve" list if some of the guests won't manage to come, or you will notice that you have some space for maneuvering.
Once you finalize the guest list, you may get down to invitations. Yes, you can send messages to other kids` parents and get over with this step, but let's be fair, there is something magically classy in those formal invitations.
There are several ways you can invite people to your kids playhouse party:
Custom-made invitations. Numerous websites offer custom-designed invitations for any event. You can choose different themes, color patterns, or even paper quality if you are going for a truly classy experience;
Store-bough. The easiest and maybe the most reasonable solution. Today you may find various ready-made invitation sets for any party theme;
DIY Invitations. In this case, party invitations will instantly turn the event planning into an exciting and fun creative project for your children and the whole family. Also, DIY invitations provide that personal touch and limitless field for imagination and creativity you may not find with store-bought or even professional custom-made postcards;
Digital invitations. Moving with the times, you can send custom digital party invitations to friends and family through messengers and social media. Hype and modern, such invitations save a great deal of time and money for parents.
CHECK OUT OUR OUTDOOR PLAYHOUSES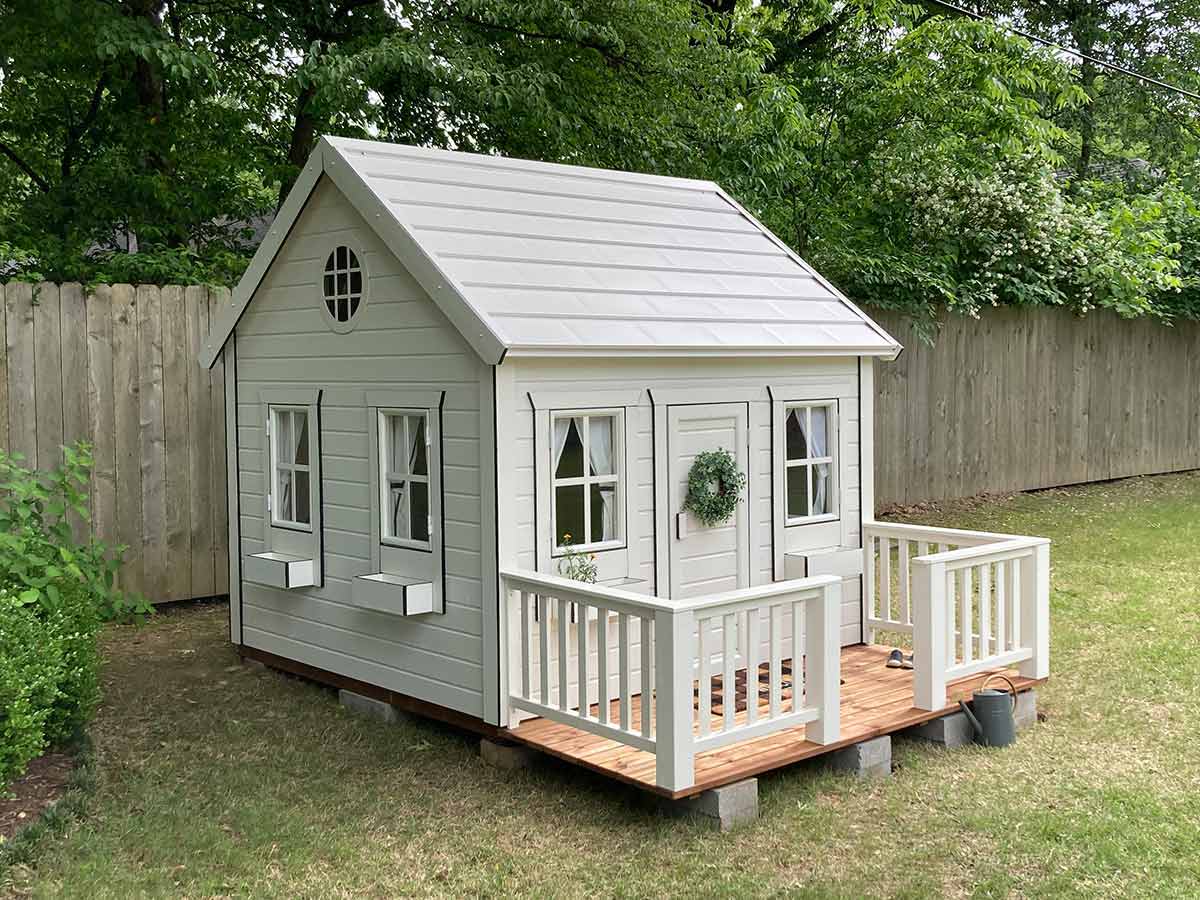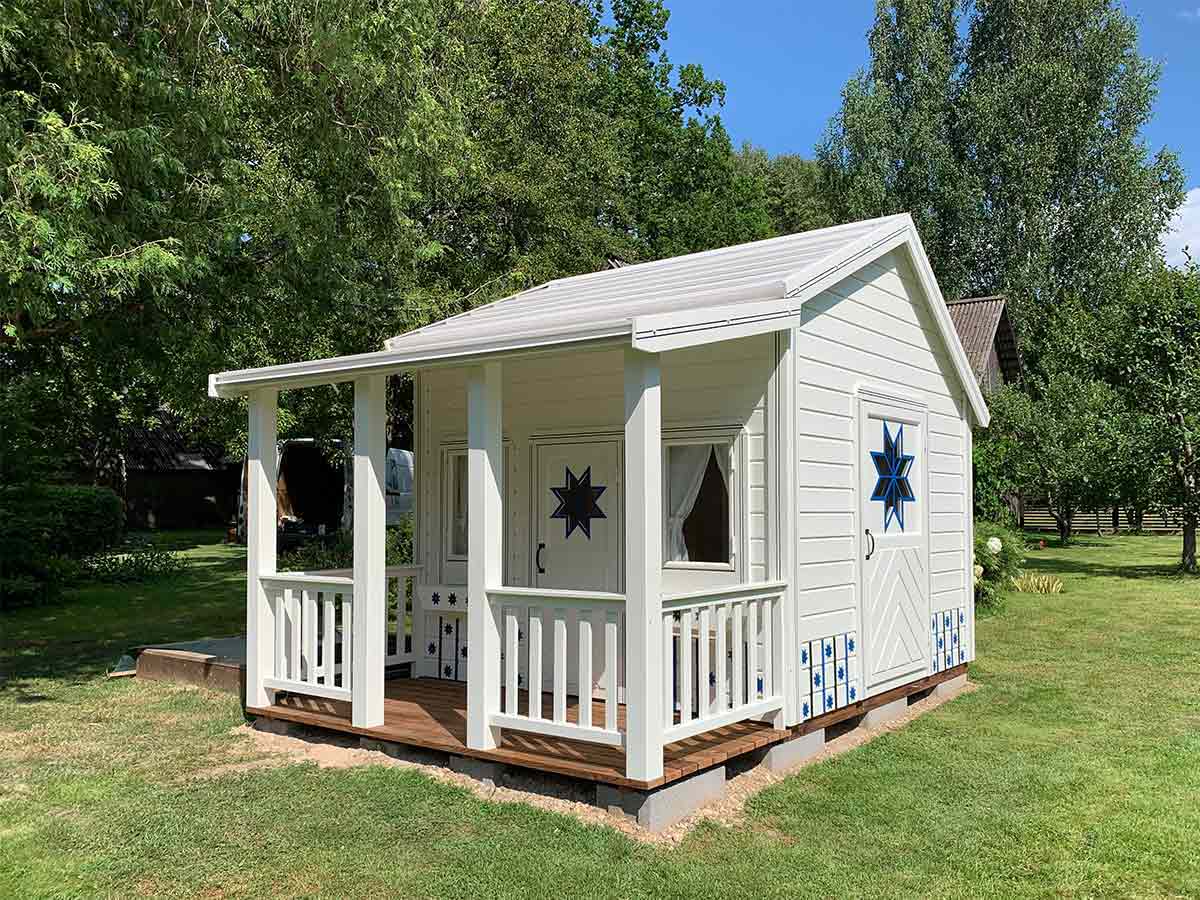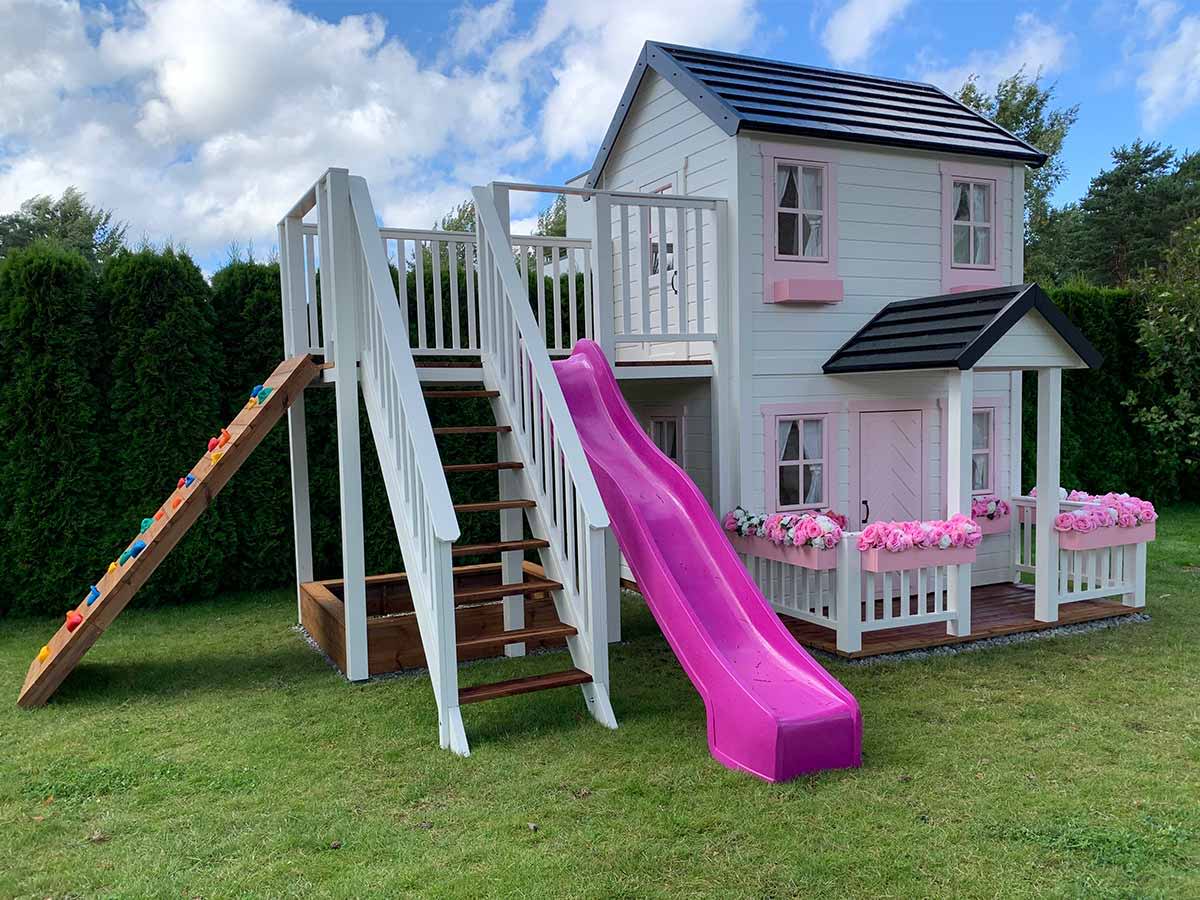 Step #3 – Decorate the Playhouse for the Party
Once you have determined the party's theme, you and your kids can get down to the most exciting part – decorations. At this stage, you have several options:
Address professional assistance. Numerous event planning agencies specialize in kids` parties precisely. They usually provide the decoration of the wooden playhouse and the whole outdoors areas according to the theme and entertainment during the event. Sometimes such businesses even offer afterward cleaning services. This solution may come up pretty costly, but it will save you a great deal of time and energy on the party planning and management;
Buying decorations from the party shops. You can find numerous party kits, mix and match between various decorations according to your taste, theme, and budget and arrange a Pinterest-worthy playhouse party decoration easily and on a dime;
DIY decorations. If you decided to go creative with your playhouse party and maybe have already sent custom DIY invitations, why not decorate the whole event yourself. You may find numerous ideas and tutorials online, helps your kids reveal their creativity during the decoration process, and even master some new artistry on the way.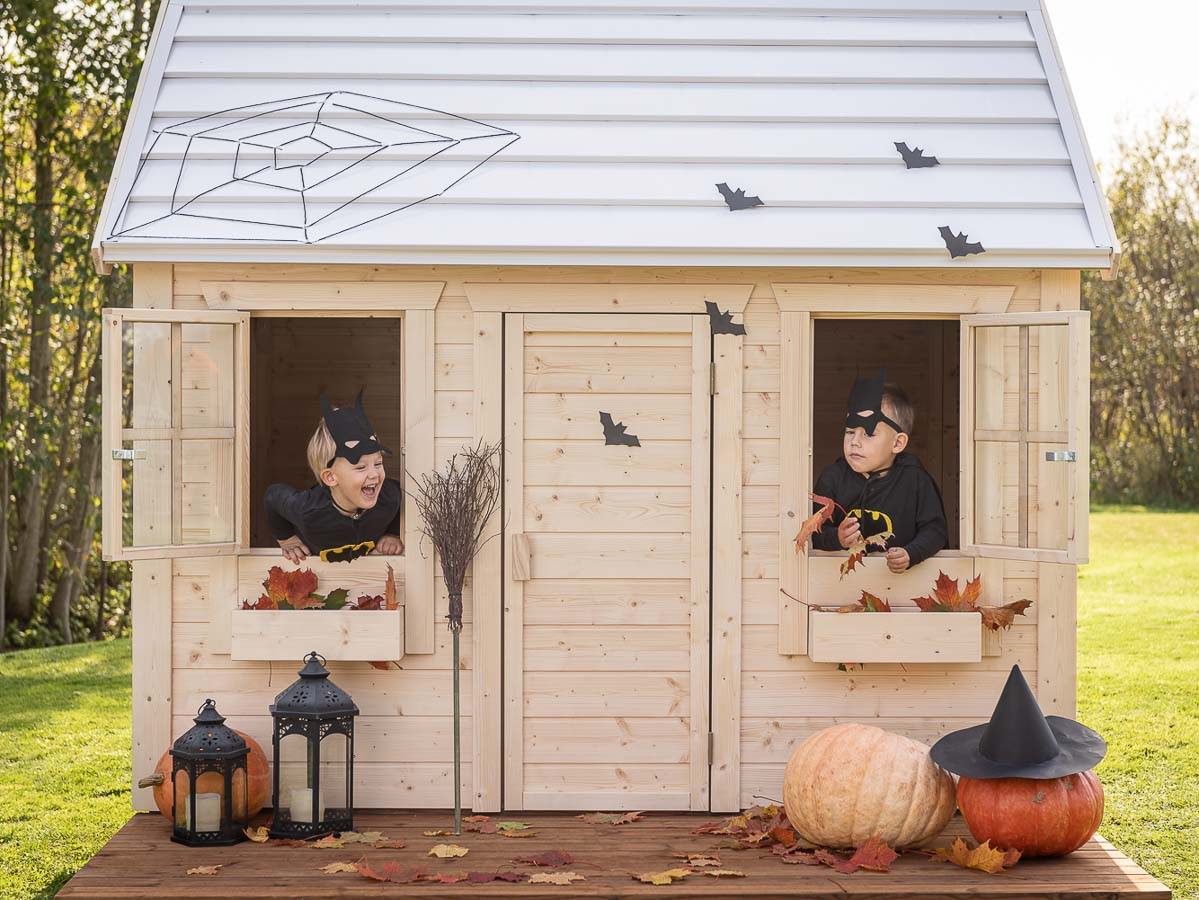 Whichever way you decide to go in your kids playhouse party decorations, here is the list of essentials you may want to consider:
Balloons;
Garlands;
Streamers;
Party banners;
Tablecloth;
Safe disposable tableware;
Party hats, ribbons, beds, etc.;
Giftboxes for guests.
You can easily find all those elements in your local party shop or any website. They come in various colors, shapes, and sizes, so you can mix and match them, adapting to your theme and event.
It might be the trickiest step in the overall process. Children may have various allergies and sensitivities to different foods. Unlike grown-ups, they may not be aware of the issue and grab a snack that can make them once they find it on the party table. That is why it is crucial to think through the playhouse party catering and make sure to avoid such unfortunate complications.
Here are the main things you should consider:
Are there any kids that have specific food allergies on the guest list? (it is always better to specifically ask each parent about their kid's sensitivities once they RSVP the invitation);
Are there any children from families with a specific diet? (Those may be vegan foods, kosher etc.);
When and how much food you will need (there is nothing worse than a bunch of hungry kids at a party. At the same time, you don't want to be stuck with tons of leftovers and extras).
You may order the catering or take care of it yourself, buy a fancy birthday cake or create DIY "Nailed IT!" cupcakes together with your children. The key to a victorious outdoor playhouse party is that everybody is safe, well-fed, and has fun.
It may seem that once you gather a bunch of kids, provide them with snacks and release them in a festively decorated wooden playhouse, they will have fun on their own. However, children often have a lot of energy, which grows exponentially if you provide them with sweets and party snacks. As well all remember from high school, energy is a vector value, and once it does not have a direction, it becomes destructive. In other words, once you leave a bunch of kids without any manageable entertainment in an outdoor playhouse, soon enough, they risk destroying it along with your whole backyard.
There are numerous games to choose from. However, there are specific criteria you may want to observe:
The games should correspond to the event and its theme (hardly your kid's soccer team would be into table games celebrating the latest win);
The activity should be age-appropriate (if you have children of different ages at the playhouse party, make sure that you chose games that would be equally fun and safe for all kids);
Games should be inclusive (there is nothing worse at a party than leaving some kids out of the fun because they cannot participate in the game).
Planning activities for your kids playhouse party, you don't only help them to get the most out of the event without getting bored but also get a chance to observe and manage the children, keeping them safe without wrecking the fun.
Planning a playhouse party for your children can be a fun, exciting, and bonding experience for your whole family. It gives you a chance to learn more about your kids, their interests, and their friends. At the same time, it teaches children to make decisions, follow their instincts, and make the most of their outdoor playhouse experience, holding the most legendary outdoors parties for their friends.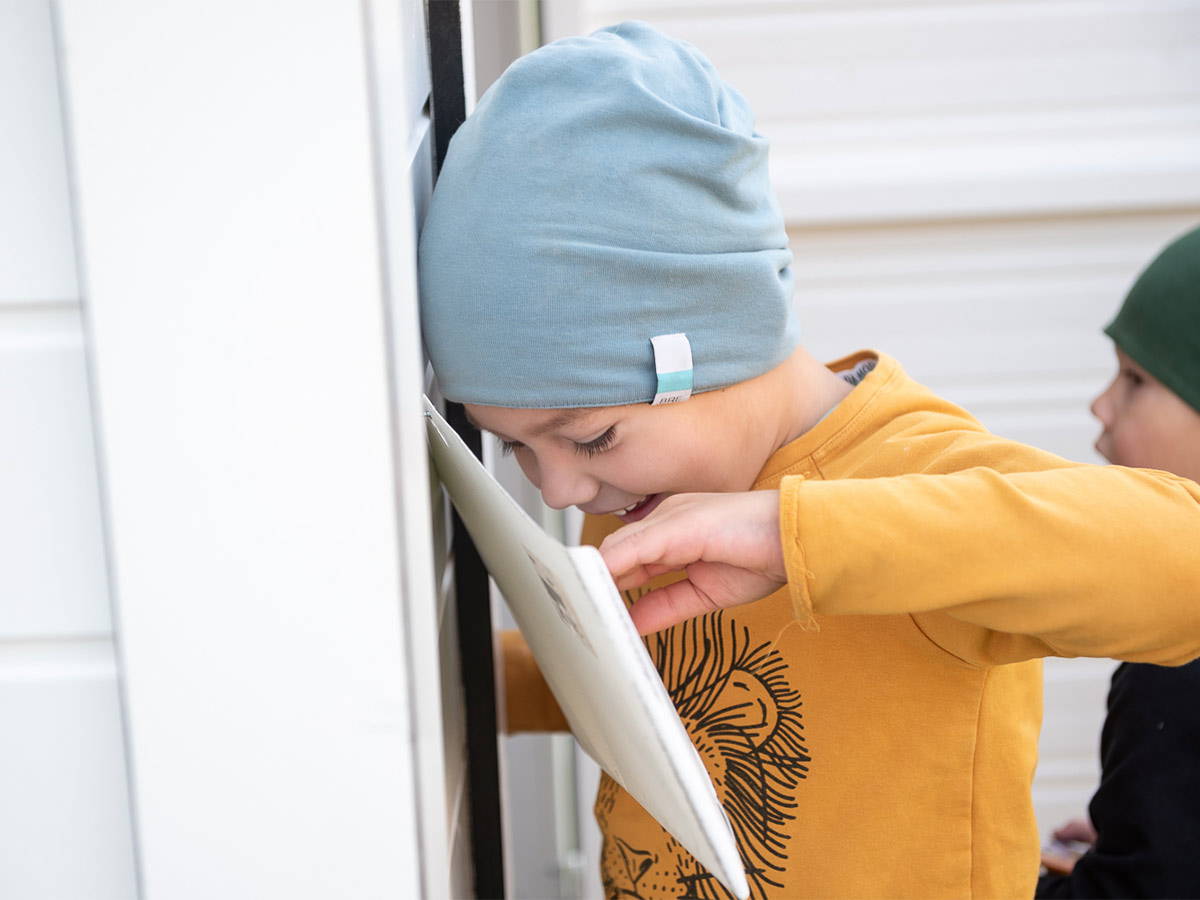 "Time flies when you are having fun."
Written by WholeWoodPlayhouses
CHECK OUT OUR OUTDOOR PLAYHOUSES