3 Best Christmas Presents That Will Make This Holiday Season Truly Magical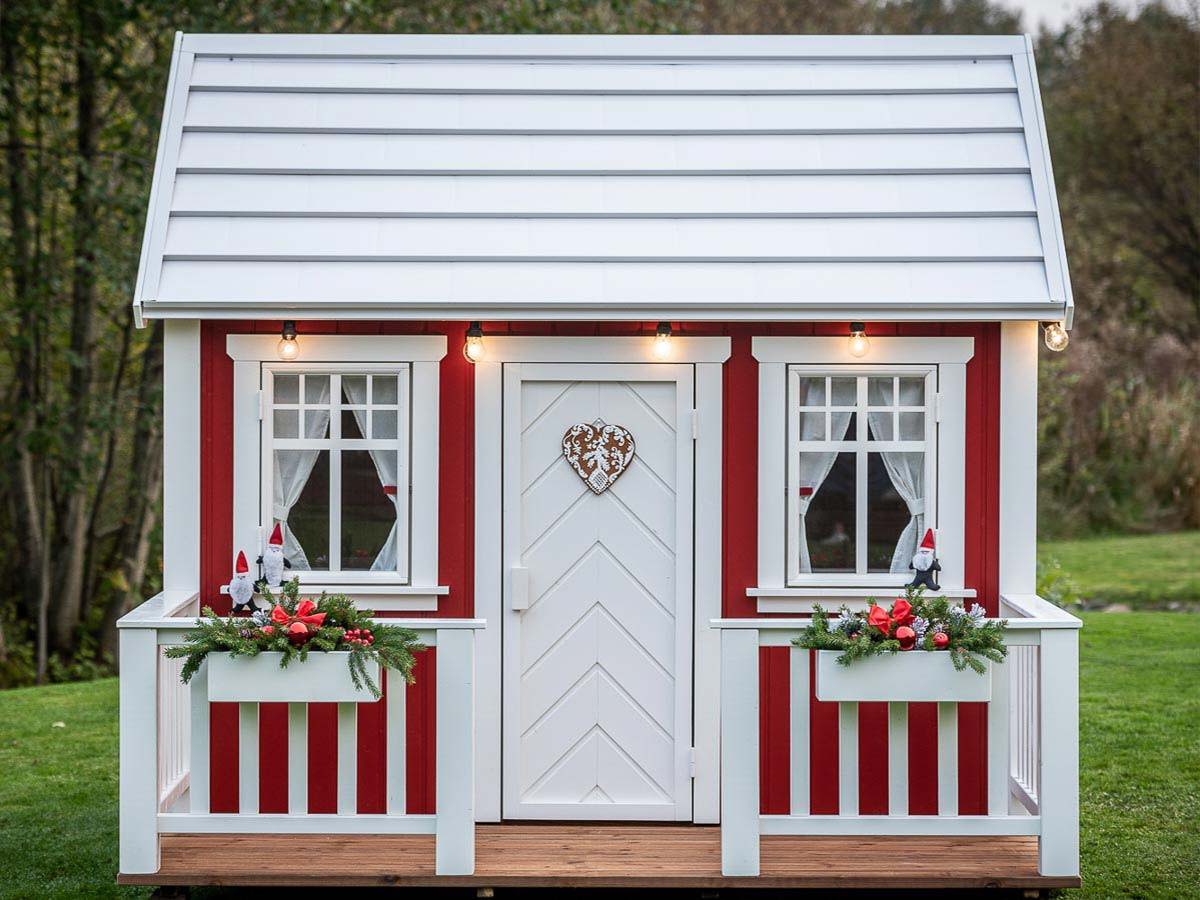 Is there anything more inspiring and thrilling than the sense of the Holiday Season approaching again? However, once you have kids in your family, Christmas preparations may get more and more stressful and confusing every year.
What are you planning to get your kids this Christmas? This seemingly simple question is, in fact, pretty confusing for most parents. On the one hand, local toy stores are full of pretty exciting toys. But at the same time, we all know that even the most desired doll, action figure, or robot will entertain you, kids, for several hours, and then it will join its numerous predecessors and collect dust in the corner.
Does it mean that modern kids are simply spoilt and overwhelmed with the abundance of the modern toy market and, therefore, cannot focus on one item for too long? In a way. But it is not the main point.
Ironically, those are parents who actually get overwhelmed and sometimes tend to overthink their kids wishes and expectations from the upcoming Holiday Season.
In fact, modern kids are not that much different from us or our parents at the same age. No matter how many toys and gadgets surround us, how advanced are available technologies, and how high is the TV resolution, childhood is the time for creativity, playfulness, and imagination. Moreover, it is also a time when the human body shapes, builds the skeleton and muscles, develops the immunity system and cognitive function.
In this article, we will tell you about three presents that will be perfect for your kids this holiday season and will remain relevant and entertaining for a very long time stimulating your kids imagination and creativity, encouraging them to spend more time outdoors and developing their social skills.
Indoor and Outdoor Playhouses
Every kid needs a place of their own, their castle, a secret lair, a safe, happy place that belongs to them entirely. From this point, an indoor or outdoor playhouse is more than just another toy. It is a whole experience that provides your kids a place where they can develop their imagination, relax after an exciting day at school or have legendary slumber parties with their friends.
Here are a few reasons why you should get your kids an indoor or outdoor playhouse this Christmas:
A Place for creativity and imagination – nothing encourages imaginative play better than a playhouse. It is a perfect scenery for make-believe games with friends, siblings, or alone. A wooden playhouse can be anything your kid wants: a theatre, an art gallery, a superhero lair, or a small-scale model of their perfect dream house they will definitely have in the future;
Encouragement of unstructured play – unstructured play is a psychological term that means giving your kid an opportunity to go with the flow of their imagination and see where it leads them. It is different from imaginative play, as in this case, you don't even provide your kids a plot of the game. Instead, you only give them the place – their wooden playhouse, and let them do whatever they feel like with it. You may be surprised with the creativity and inventiveness of your own children once they get a whole outdoor playhouse to build their dreamland;
Development of social skills – a kids playhouse will instantly become a perfect place to hold slumber parties, birthday celebrations, summer picnics, or science club meetings. It will help your kids develop their social skills, make new friends and build their shared childhood memories together that will last a lifetime;
More time outdoors – Once you wish your kids spent more time outdoor, it is essential to give them a reason to do so while keeping them safe and "under the radar." An outdoor playhouse is a perfect solution in this case.
Those are only a few reasons why an indoor or outdoor playhouse would be a perfect present this Christmas. Moreover, those kids playhouses come in various styles, designs, and colors; they are perfectly suitable for different ages and can easily customize according to your kids taste and needs.
"Christmas is the day that holds all time together."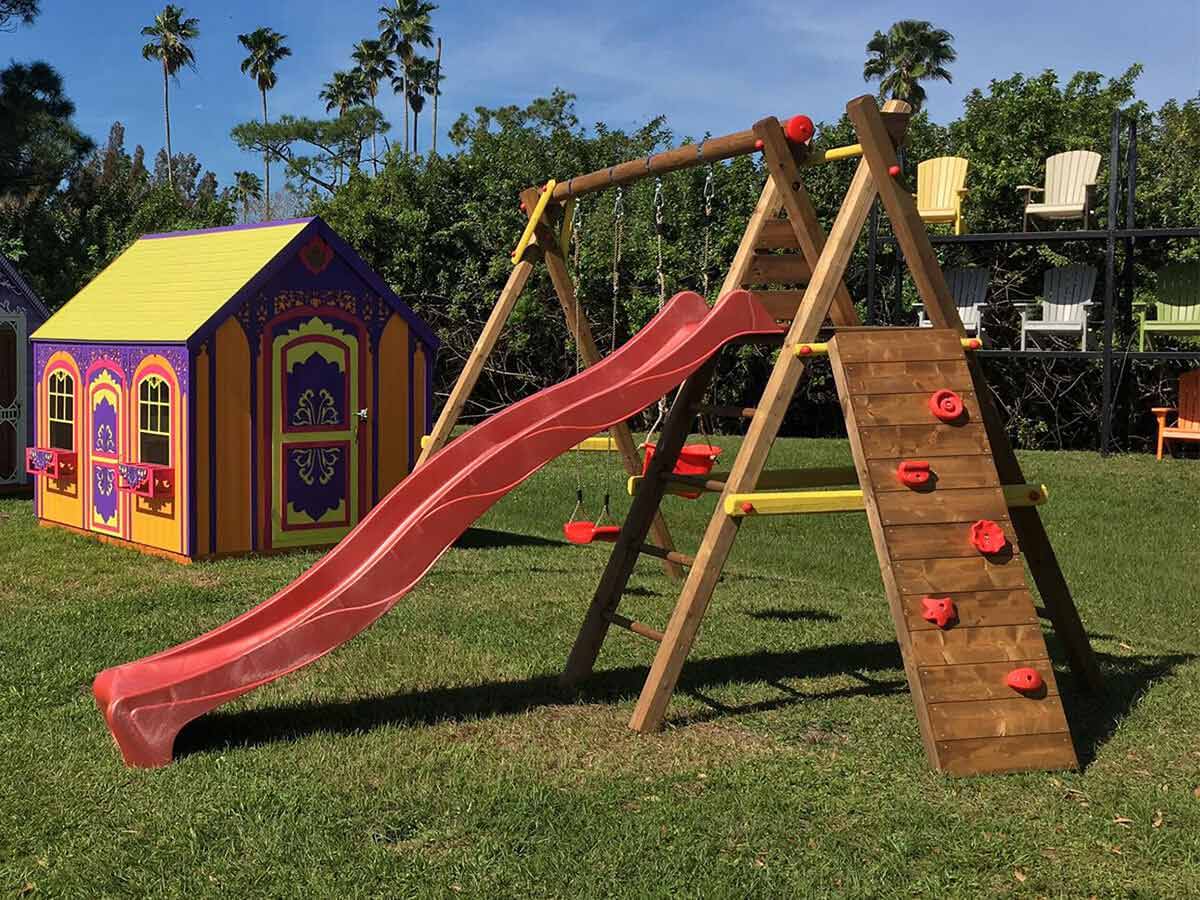 Are you a proud parent of a particularly active kid, a future athlete who is constantly looking for a new exciting adventure? In this case, a Swing Set or a Play Set would be a perfect gift for the whole family this Christmas.
Those sets come in different variations, which make them appropriate for all ages and backyards. You can choose between models that have swings, ladders, slides, climbing frames, monkey walls, and even small watchtowers. Altogether, they will stimulate your kid's imagination, turning them into pirate ships, castles, or jungle.
Made out of high-quality materials and according to the highest standards, they are perfectly safe and appropriate for children of different ages.
Those play sets will encourage your kids to spend more time outdoors, become a center of magnetism for all their friends and help them develop harmoniously, keeping kids fit and healthy.
Here are only some benefits of having a swing set in your backyard:
Keep kids fit and active – having a swing set in your backyard; you won't have to worry anymore that your kids will spend all day long on the couch in front of the TV;
Swinging is a full-body workout for kids – it stimulates the exact muscle groups that develop and need particular attention at a young age;
Better sleep – burning extra energy on the backyard swing set, your kids will sleep better and therefore be more productive and pay more attention at school the next day;
Enhance coordination and motor skills;
Establish a stronger immune system and a healthier cardiovascular system.
Once completed with a sandbox, crawl tubes, or trampoline, a swing set can become a complete home gym for your children or a place for a limitless imaginative game that will encourage them to spend more time outdoors, meet with their friends, bond with siblings and burn all extra energy or work out stress after a long day at school.
CHECK OUT OUR PLAYSETS & SWINGS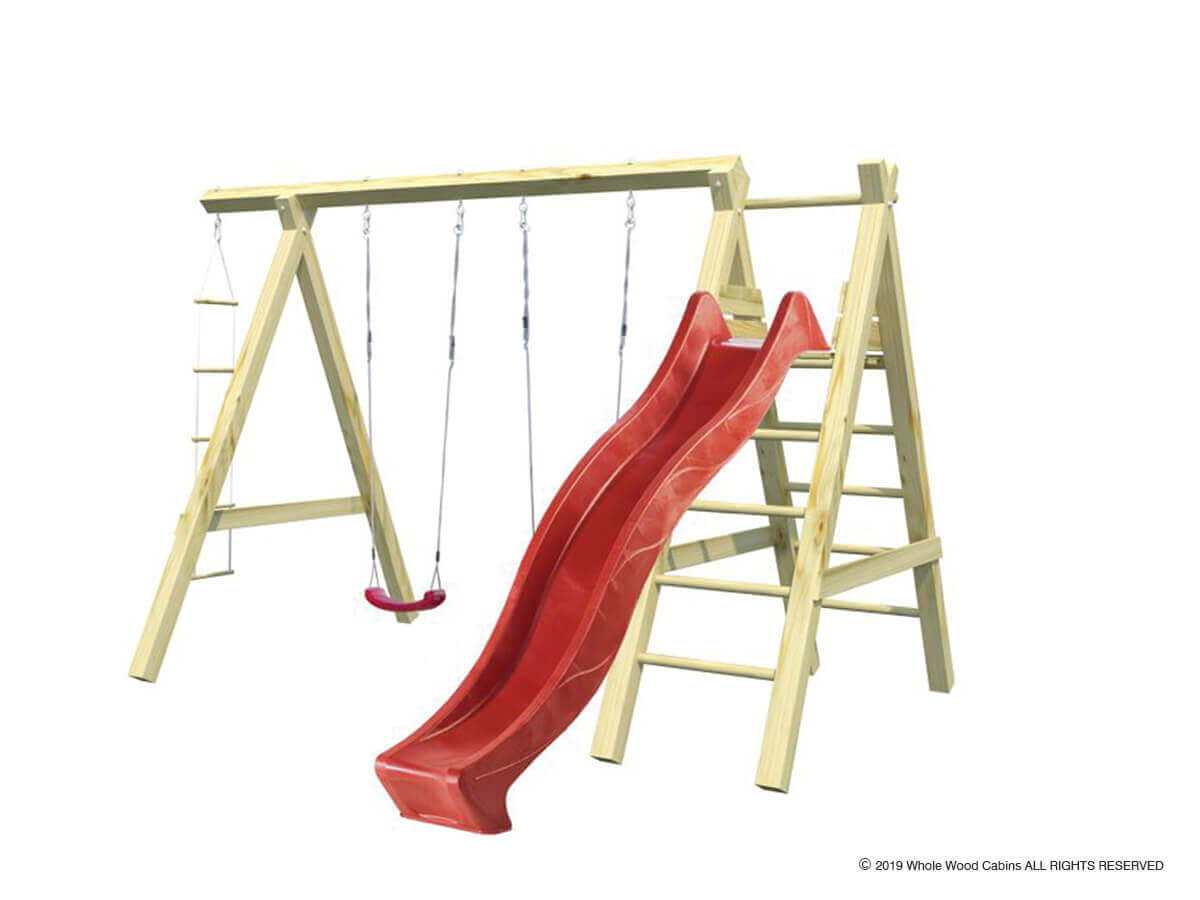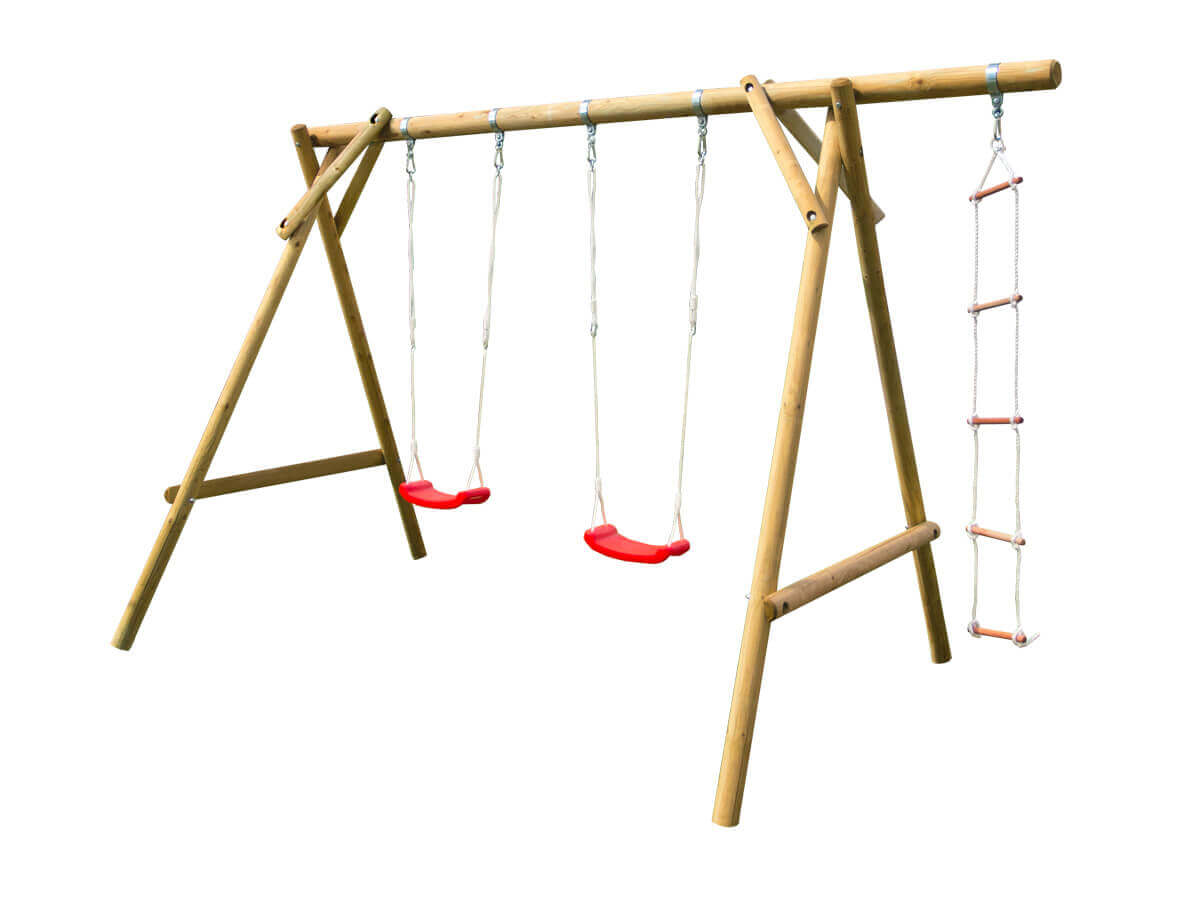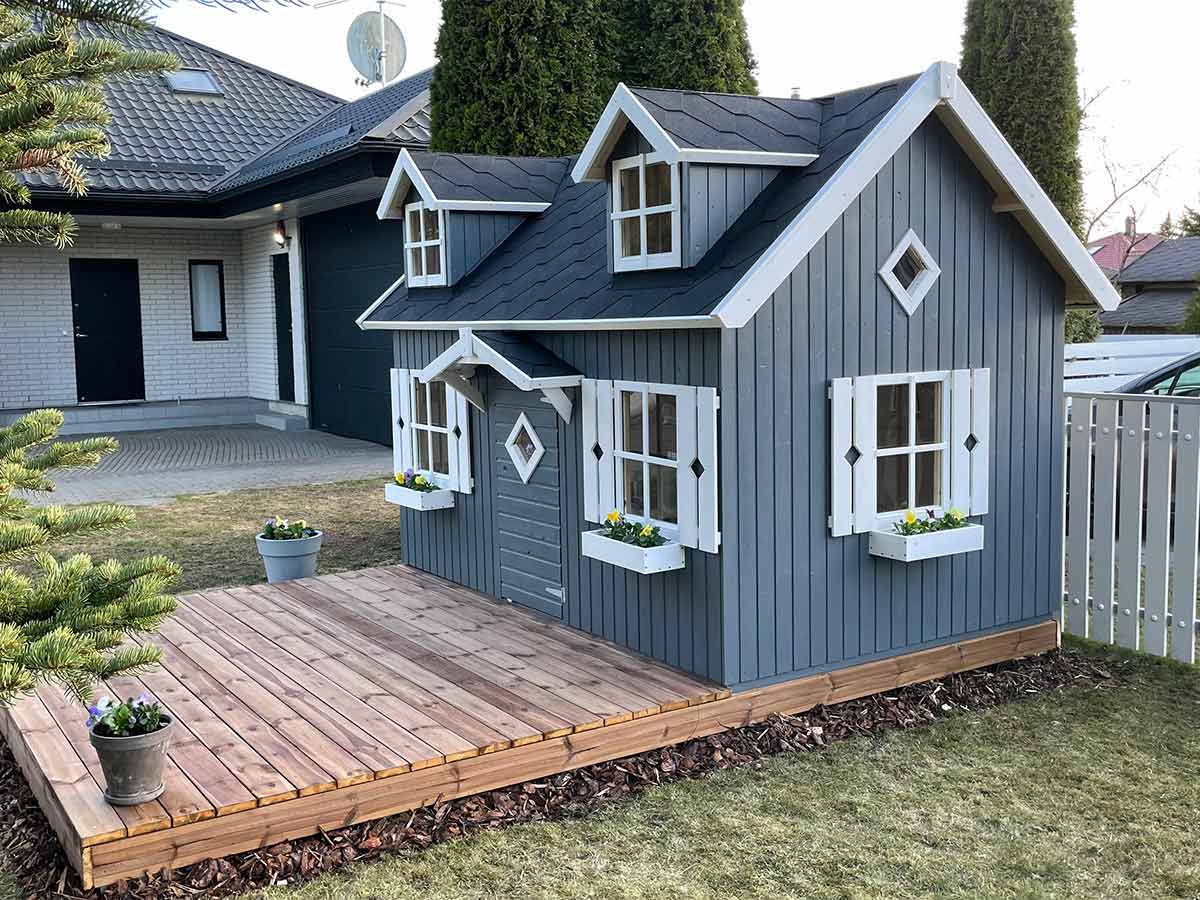 Are you looking for an exciting and bonding experience for the whole family? Why not get a DIY Playhouse set this Christmas?
Coming in various shapes and models, those kits combine all the benefits of Kids playhouses and Swing Sets we have described before with the thrill of bonding end educational experience.
They allow you genuinely build the playhouse together with your kids and customize it the way they want.
Those DIY Playhouse Kits come with clear and easy-to-follow assembly guides and all the necessary details, including every screw and bolt that you may need to build your own kids playhouse in the backyard. Depending on the complexity of the model you choose and, of course, your experience, the average assembly takes 6-7 hours, which will be a perfect day project with the whole family.
But the fun does not stop as soon as you have assembled and established your kids playhouse. Their raw basic design provides you and your kids' limitless field for imagination and creativity; You can paint and decorate it the way that you want, add any details, customize the floor plan and furniture, turning those wooden playhouses into something truly unique and personal and creating lifetime memories for the whole family.
It is an educational experience, your chance to teach your children, pass them your wisdom, teach them how to deal with various tools, and build something together. In other words, a DIY playhouse kit is a gift for the whole family and an exciting opportunity to come together and bond on a whole new level.
CHECK OUT OUR DIY PLAYHOUSE KITS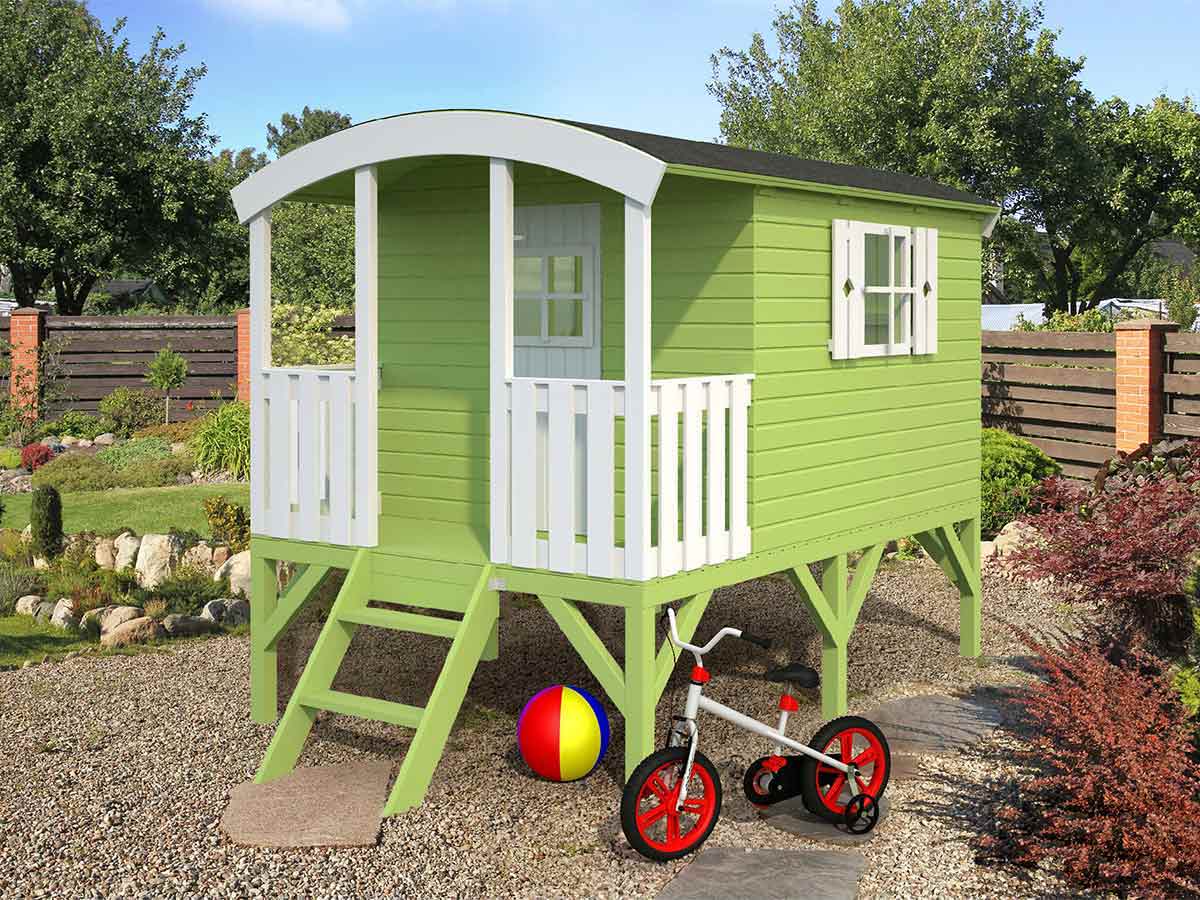 DIY Playhouse Kit Little Bungalow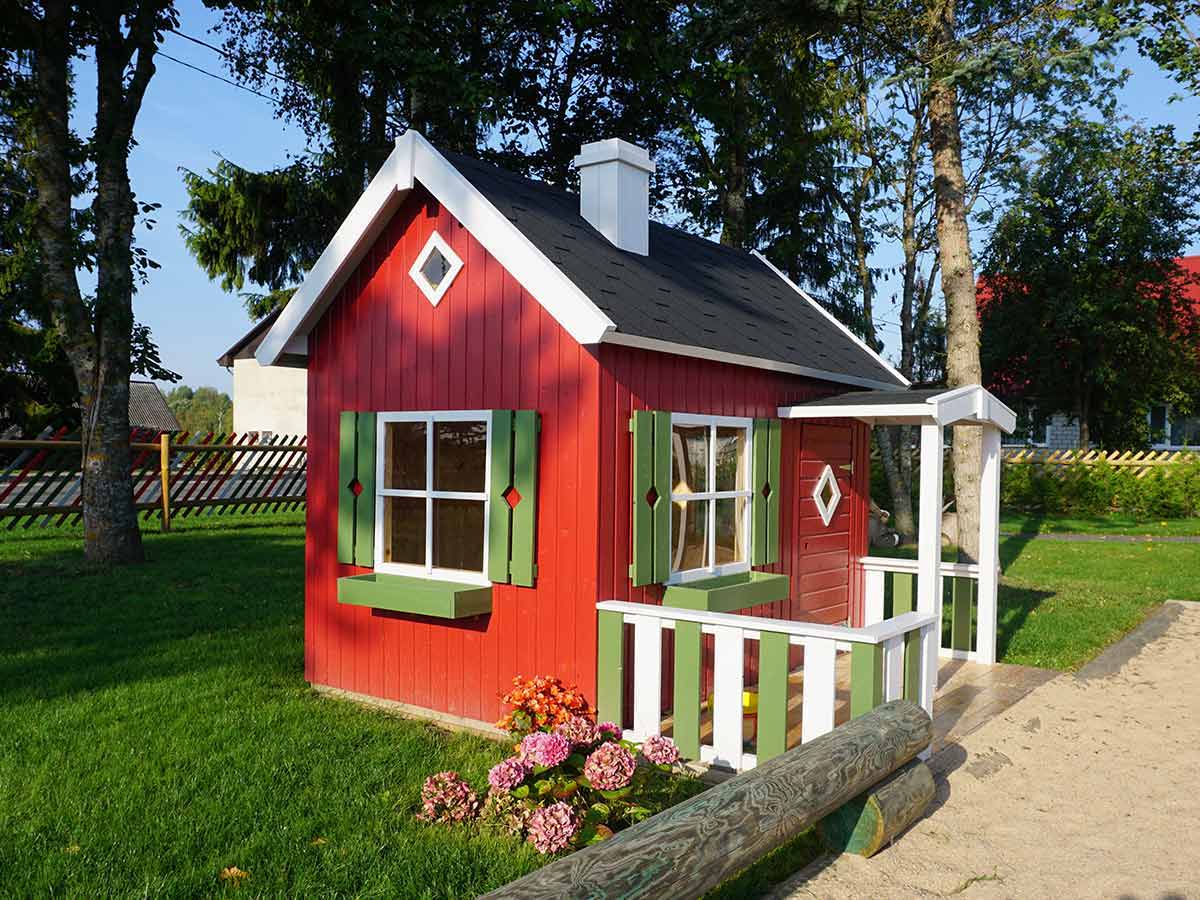 DIY Playhouse Kit Little Cottage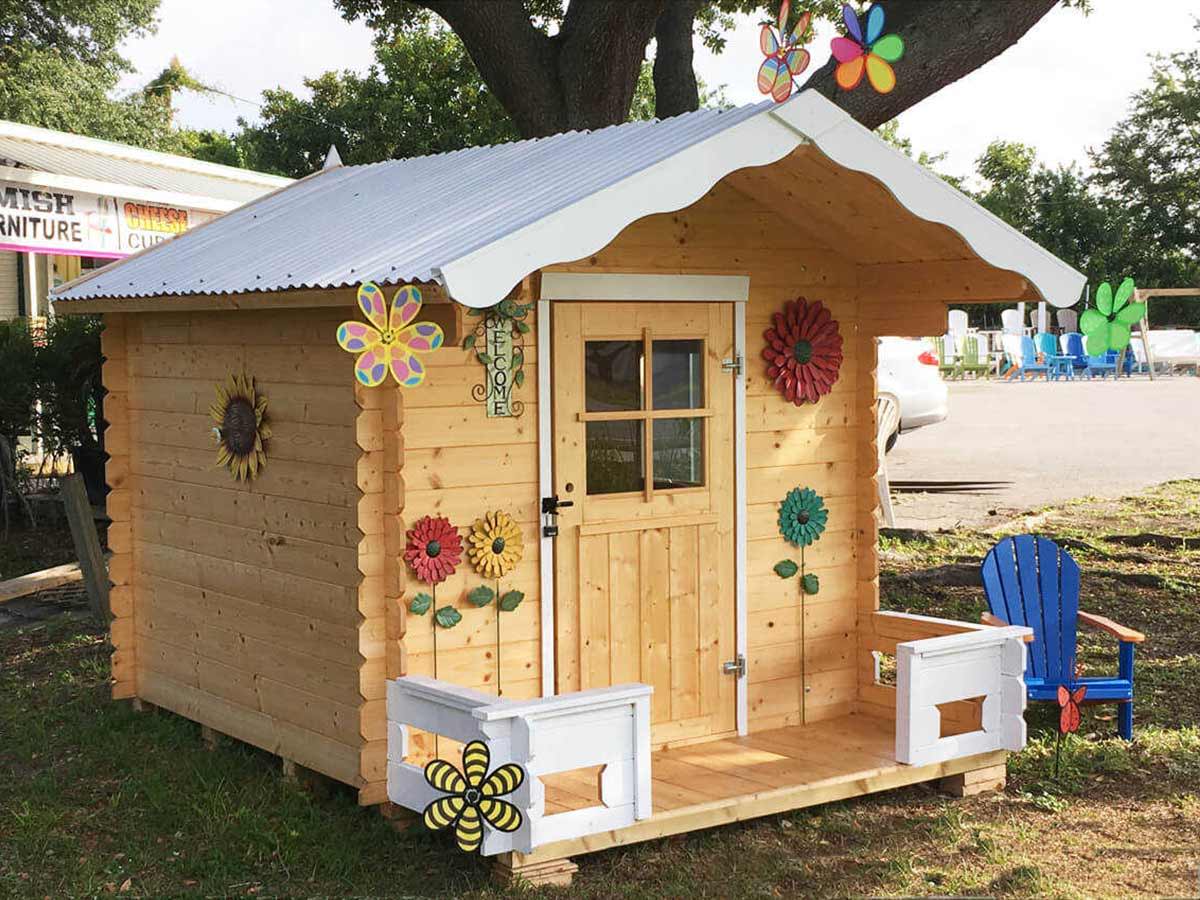 DIY Playhouse Kit Little Chalet
Toys become boring after a while, and gadgets and video games fall into oblivion while trends change each other faster than the speed of light.
Joyful memories, an opportunity to play, make new friends, bond with siblings and parents are the eternal values that will always be relevant and appreciated. Getting your kids an indoor or outdoor playhouse, a swing set, or a DIY playhouse kit this Christmas is an opportunity to present them with those exciting emotions and lifetime memories.
Made out of high-quality and eco-friendly materials, our wooden playhouses and swing sets are safe and durable. They will serve your family for many years. They withstand any climate, don't require any costly and complicated maintenance, and will grant you and your whole family many years of joy, safe outdoor activities, and thrilling, imaginative play.
In other words, kids playhouses, swing sets, and DIY playhouse kits are those Christmas gifts that simply keep giving!
"Christmas is sights, especially the sights of Christmas reflected in the eyes of a child."
Written by WholeWoodPlayhouses
CHECK OUT OUR WOODEN OUTDOOR PLAYHOUSES