Valentines Day Makeover for Your Outdoor Playhouse
Winter starts leaning back, the sun shines differently, and birds seem to chirp much more cheerfully in the morning. February is the month when we notice that Spring and Love are in the air. It is the month of Valentines Day – one of the sweetest, most romantic holidays of the year.
The magic of Valentines Day is the idea that Love is an extremely wide and inclusive matter. It brings people together and gives everyone the biggest joy of life, hope, and happiness. Having an outdoor playhouse in your backyard, you get a chance to demonstrate to your kids the true meaning of Valentines Day, create a unique festive atmosphere, and through crafty ideas, DIY projects, and creative self-expression teach them to embrace their feelings and discover the many facets of Love.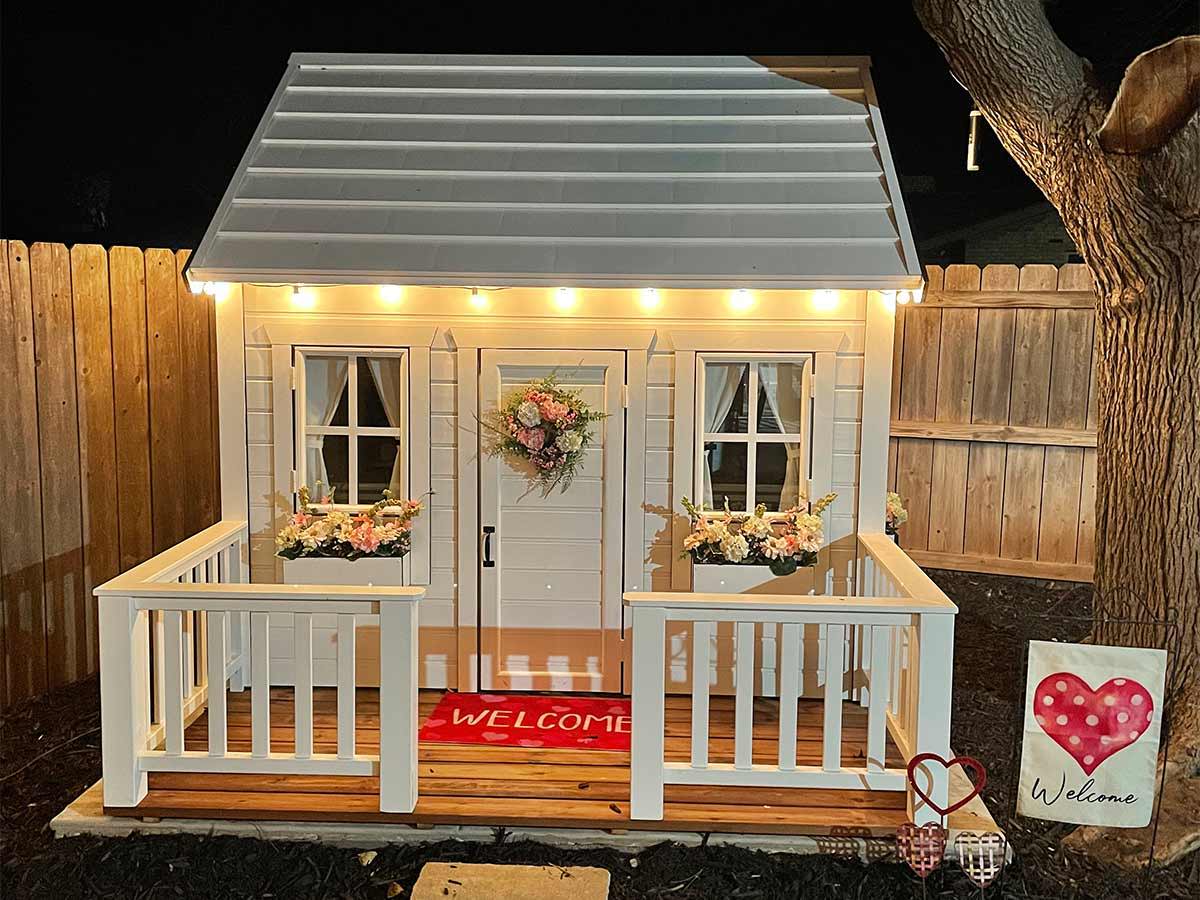 Why Decorate a Kids Playhouse for Valentines Day?
Before we get down to the décor ideas for Valentines Day outdoor playhouse, let's try to understand and why you would want to do it at all.
Indeed. Today, many people associate Valentines Day with more "grownup" things and don't think that the concepts of love and romance are really digestible for young kids.
However, both kids psychologists, behavior, and education experts agree that celebrating such holidays as Valentines Day in the family can significantly affect kids personality development and self-awareness.
Beloved kids become loving adults. Love takes many shapes, and family is usually the first time we are introduced to this concept. The love between parents and their children, siblings, and of course, love and respect between parents themselves shape our first ideas of the concept that usually follow us throughout our lives and influence how we build our own relationships.
Celebrating Valentines Day in the family is an opportunity to introduce your kids to the concept of love in the most fun manner, encourage them to express themselves and their feelings while decorating their wooden playhouse for a holiday, exchanging meaningful hand-made gifts, and just getting another chance to tell each other "I Love You!"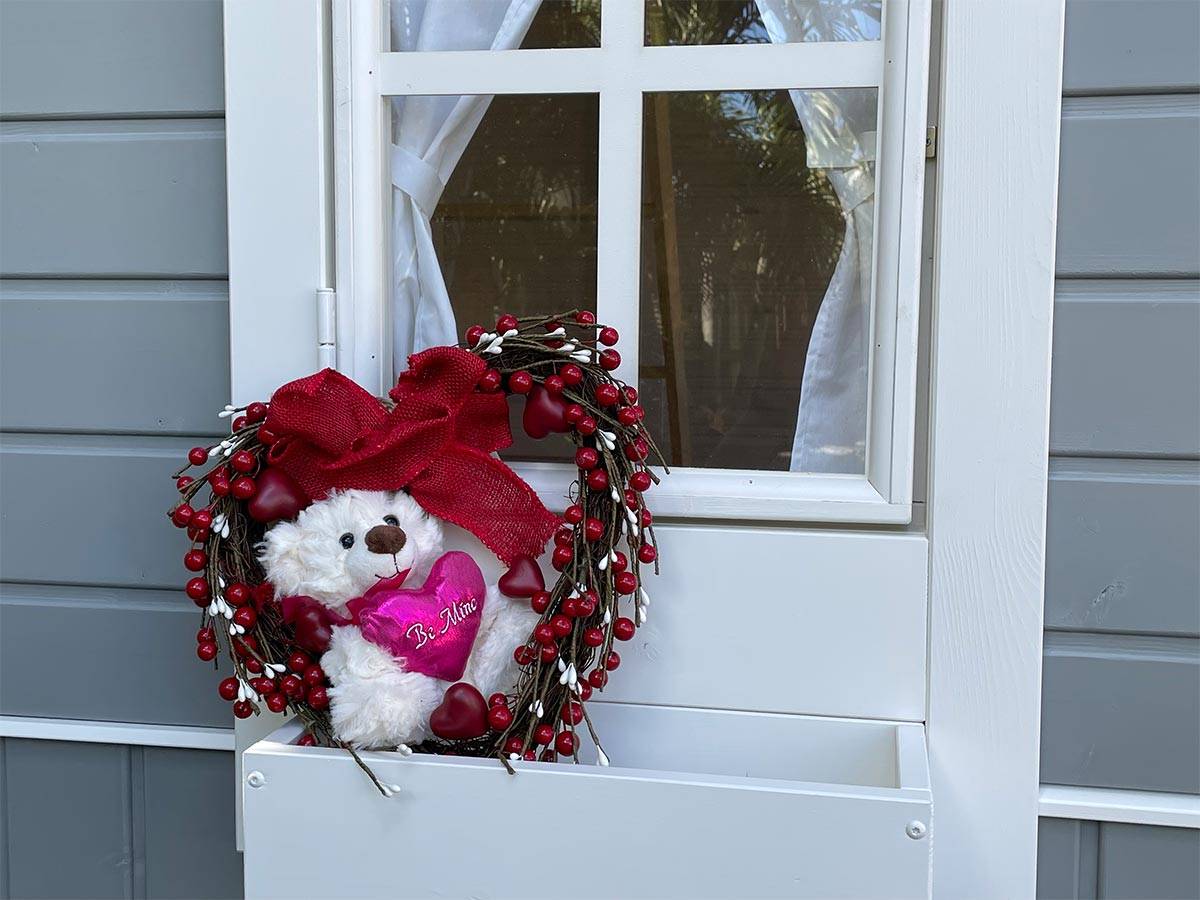 There is another reason it is so important to celebrate Valentines Day in the family and mainly set a tradition of decorating kids playhouses, starting crafty DIY projects, etc. Unfortunately, Valentines Day has recently become an extremely commercialized event, just like many other beloved holidays.
Helping your kids decorate their wooden playhouse for a holiday with DIY ornaments and encouraging them to express themselves through such projects teaches them that such holidays are not about merchandise and meaningless symbols. You teach them to open up to the world, set their imagination and creativity free, and make every day truly special and full of meaning.
In other words, decorating your outdoor playhouse for Valentines Day is your chance to introduce the kids to the true meaning of the holiday and set family traditions that will be cherished and passed through generations.
"How do you spell 'love'? – Piglet
"You don't spell it you feel it." – Pooh"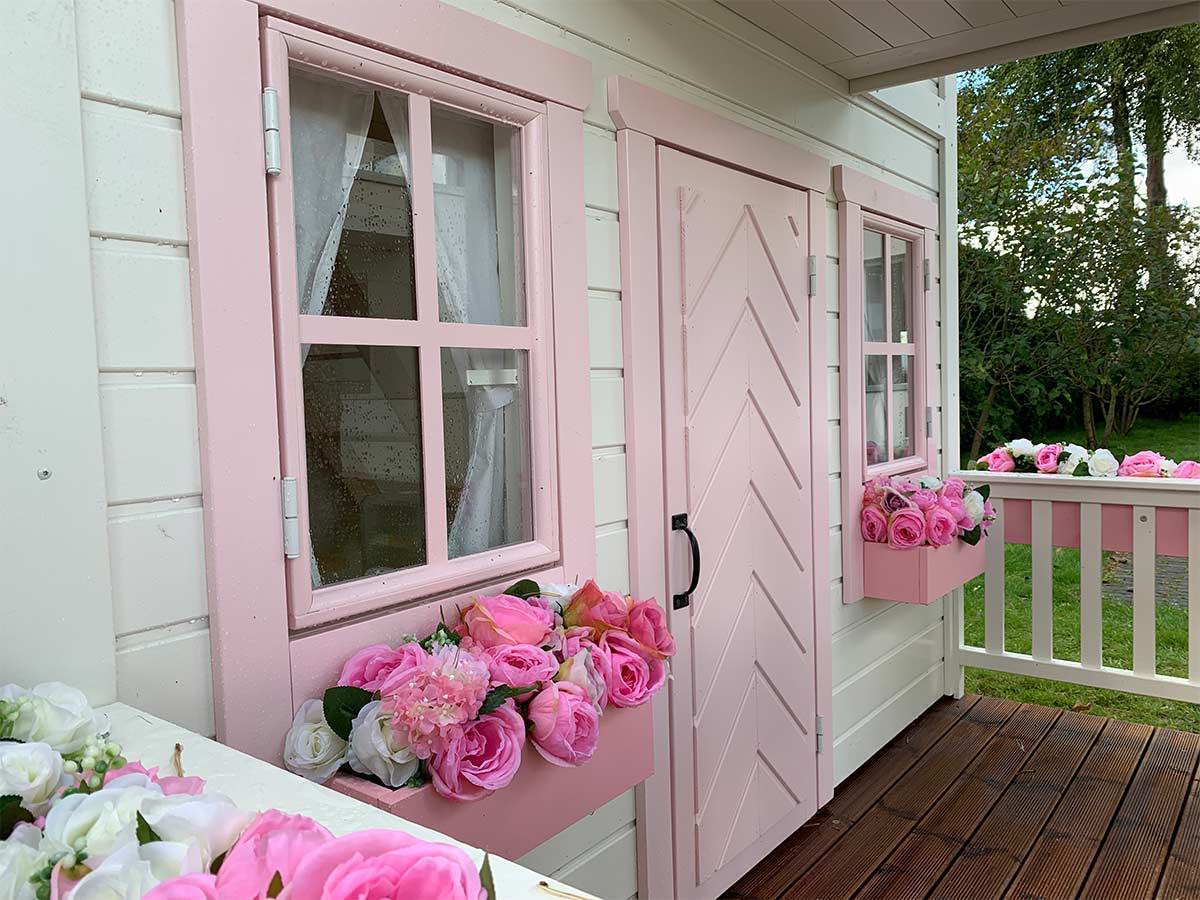 All the most beloved holidays have unique color palettes that instantly set the proper mood. Christmas is all about red, white, green, and gold; Easter has gentle pastels; Halloween got itself orange and black.
Thinking about Valentines Day, most of us imagine red and pink. In fact, nothing says "Valentines Day" more than red and pink décor elements. Especially if those are hearts that may come in all shapes and sizes.
Red and pink are the colors that look best on a contrasting background. The best way to start Valentines Day Makeover for your kids playhouse is to introduce bright red and pink heart-shaped details and decorations.
Take the pictures, garlands, lights, and accessories that your kids already have in their wooden playhouse down, and encourage them to replace them with valentines-themed analogs.
Cut lots of hearts out of red and pink paper and hang them all over the outdoor playhouse. Replace their fairy lights with a heart-shaped garland. Draw a family portrait together or hand-made Valentines cards, frame them and hang them all over the wooden playhouse.
With just several splashes of color and themed elements, you will easily create the atmosphere of Valentines Day in the kids playhouse.
CHECK OUT OUR OUTDOOR PLAYHOUSES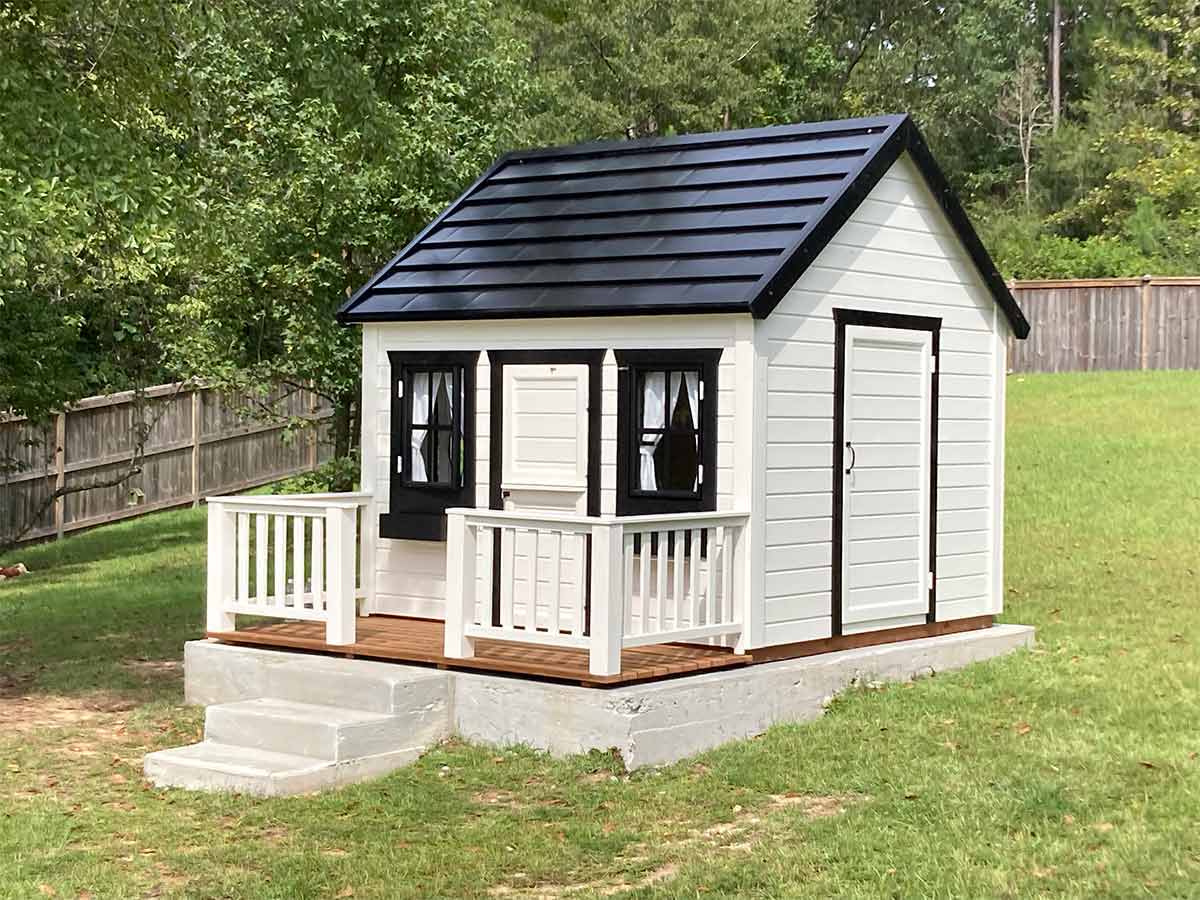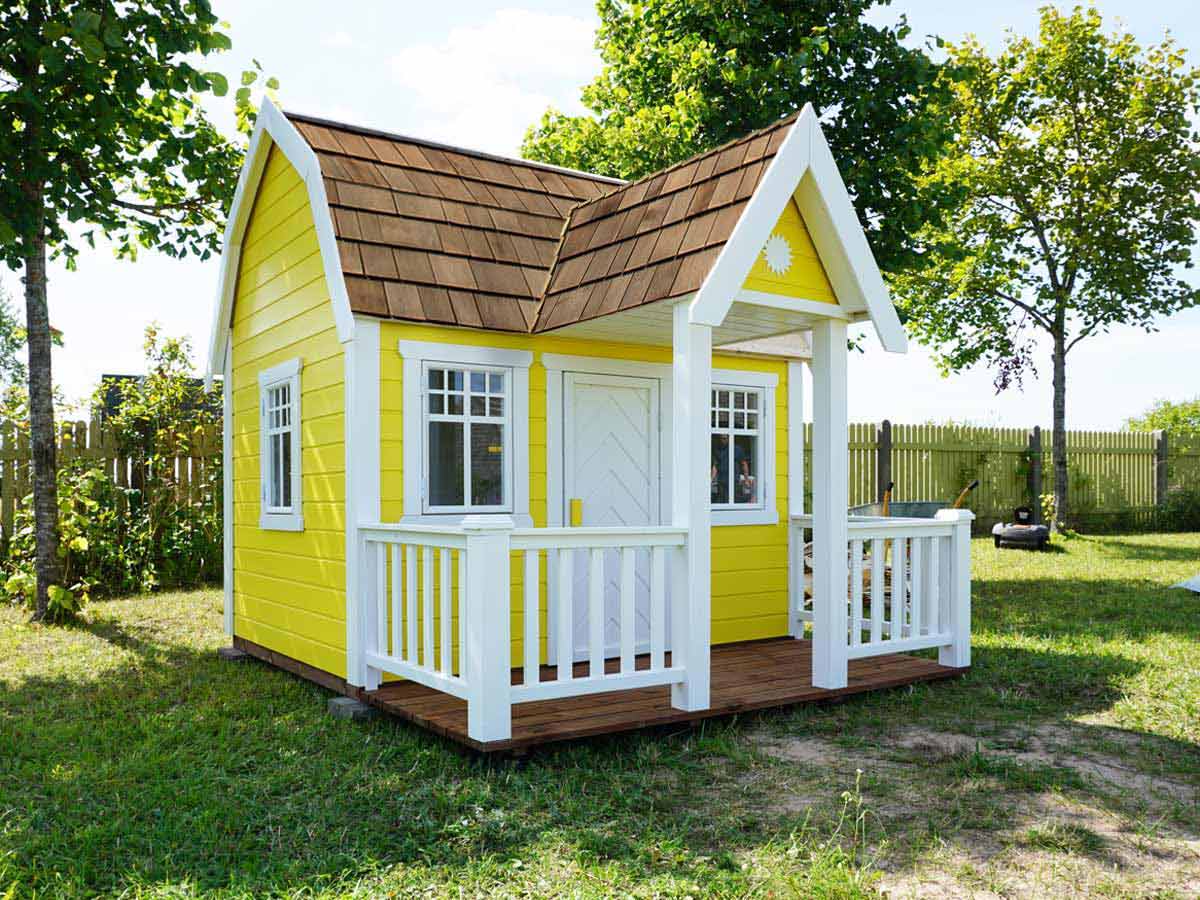 Valentines Candles in the Outdoor Playhouse
Of course, nothing says "romance" more than candles. Especially if they are heart-shaped or placed into themed candle holders.
However, when we talk about kids playhouse decoration, real candles may not be the best solution, especially if you have a wooden playhouse. Nevertheless, you can easily create the Valentines Day atmosphere while keeping your kids and their outdoor playhouse safe.
Use electric candle-shaped lights that work from batteries. You can easily move them all over the playhouse without being afraid that some of the decoration or the wooden playhouse itself will be caught on fire even if the kids will forget about them.
It is also a great way to encourage kids creativity. You can create clay or Fimo candle holders for such candles themed for every holiday, including Valentines Day. Changing those DIY candle holders, you will instantly set the proper mood.
Don't forget to use pink and red glitters for your Valentines Day wooden playhouse decorations. They look particularly magical in the glimmering candlelight.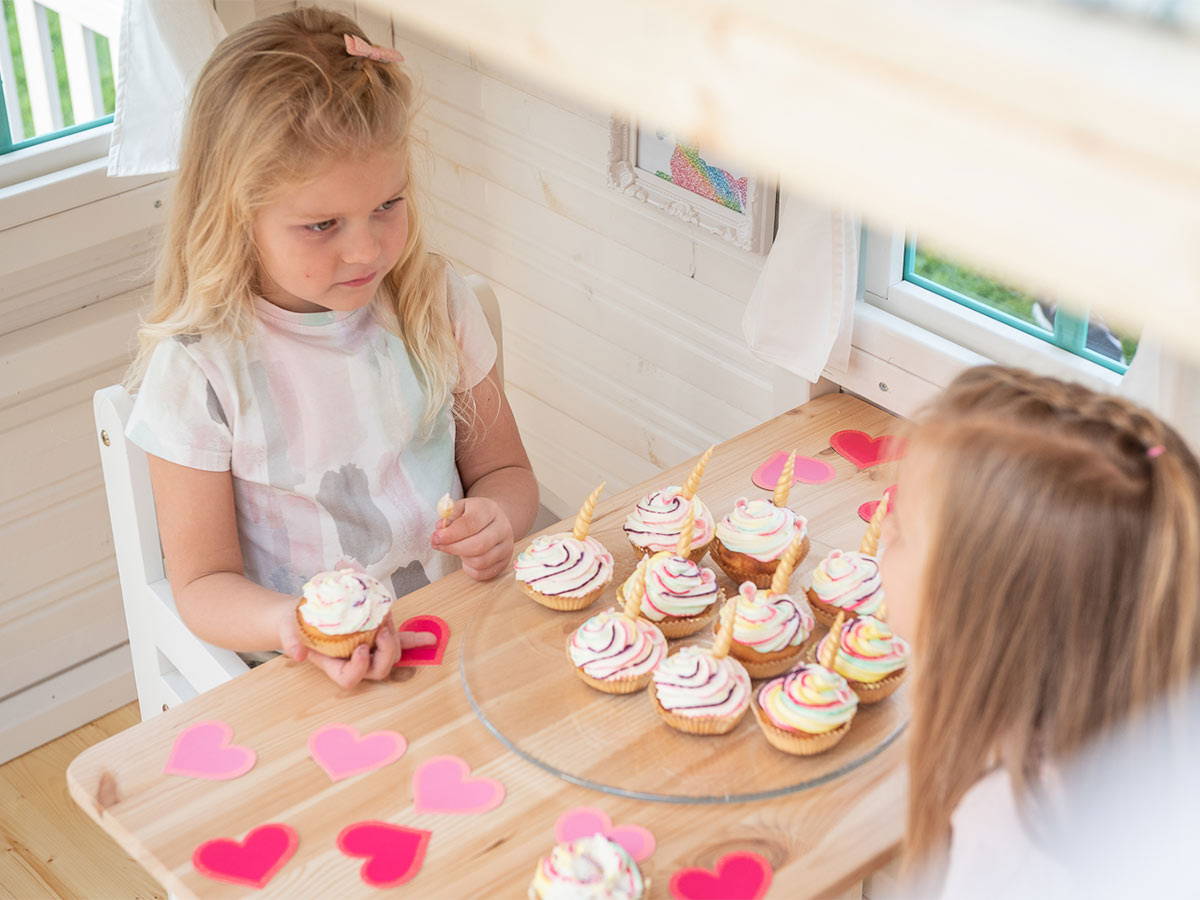 Hide Valentine Chocolates All Over the Kids Playhouse
Tiny heart-shaped chocolates in another traditional symbol of Valentines Day. Use them as decorative elements all over the kids playhouse or hide them in every nook and initiate an Easter-like hunting game.
Valentines chocolate and candy often come on canes, which makes them the perfect edible decoration for the wooden playhouse interior as well as the outside terrace. Put them into the flower boxes, place them all over the perimeter of the outdoor playhouse's terrace or along the path from the main house to the kids playhouse.
These traditional Valentines Day candies are a great zero-waste decoration for a kids playhouse. It will help you do the holiday makeover easily and won't leave too much mess behind to clean afterward.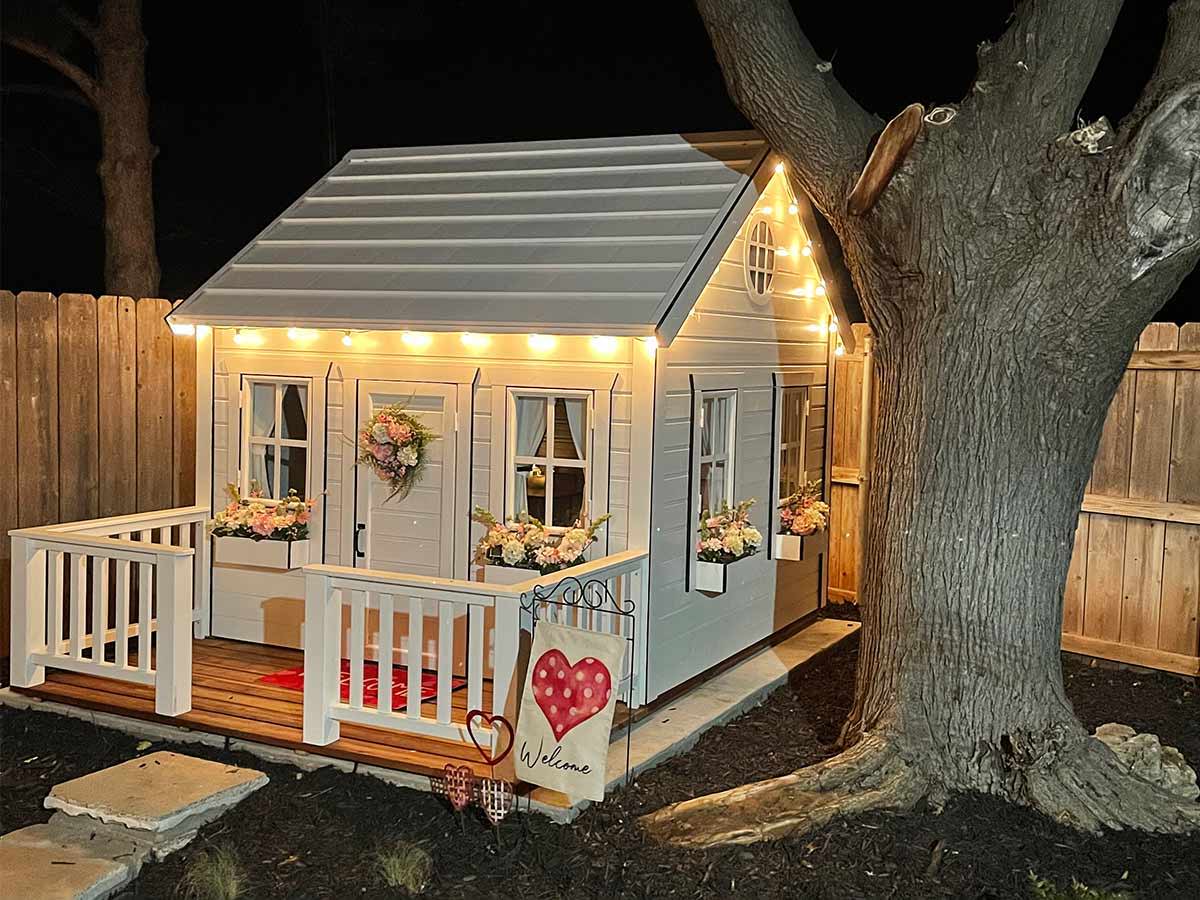 Announce Valentines Day Design Contest
No one will come with better Valentines Day makeover ideas for a kids playhouse than your kids themselves.
Announcing a friendly design competition or encouraging your kids to hold a themed valentines day art show is a great way to inspire them, set their imagination free, and help them embrace the holiday spirit of decorating their outdoor playhouse for Valentines Day exactly the way they feel about the holiday.
Not only is it yet another chance to draw kids away from their gadgets and inspire their creativity, but it is also a chance for you as parents to learn a lot about their vision of the holiday and their first impressions about such complicated concepts as love.
Younger kids will be happy to create easy heart-shaped ornaments out of paper, play with glitters, feathers, and other traditional Valentines Day decore symbols. At the same time, it is a chance for their older siblings to create DIY cards for someone special or even have their first open conversations with you about love; ask your advice and guidance.
Any way you look at this, encouraging your kids creativity, you get to glimpse behind the doors of their souls that are less achievable as they grow becoming independent.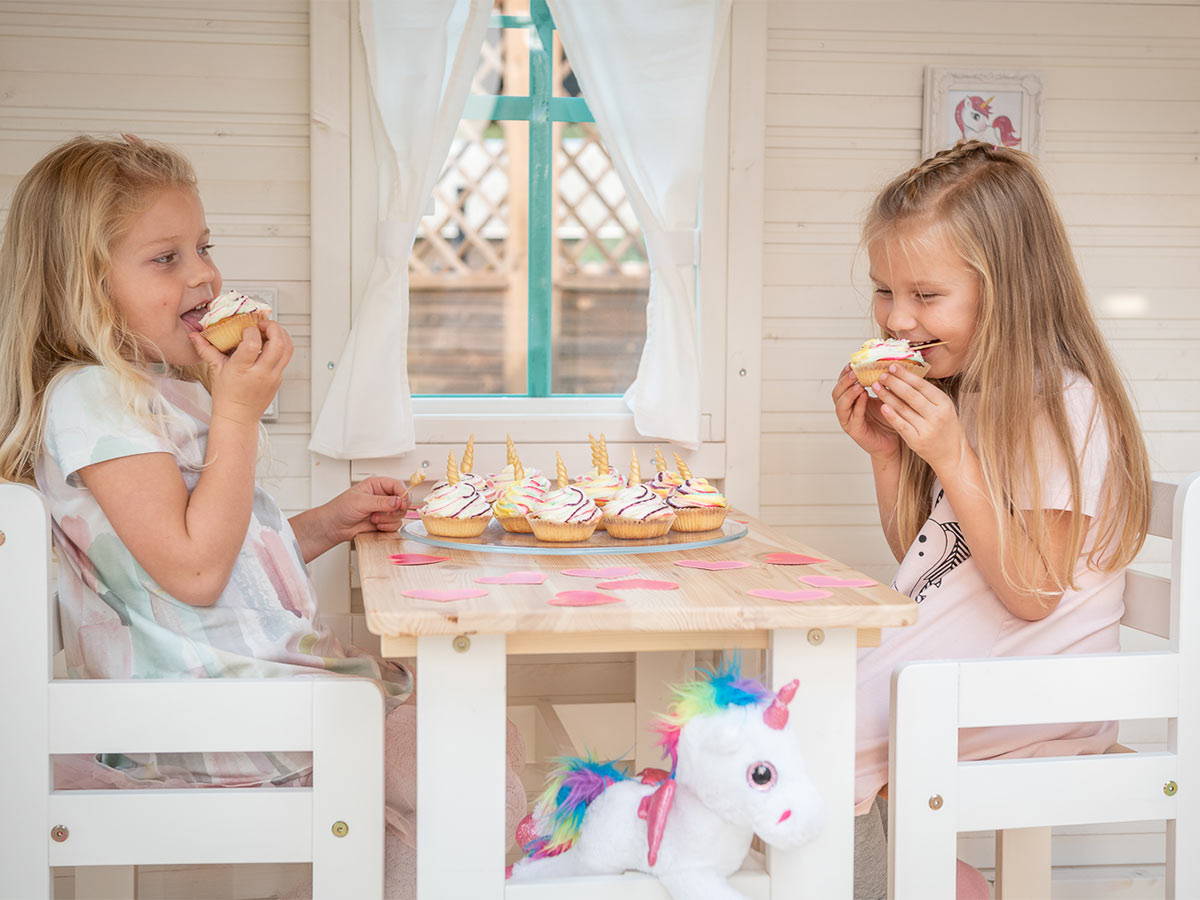 Valentines Day Party at an Outdoor Playhouse
Now that you have your wooden playhouse decorated for the holiday, your kids have created their themed artwork, and you have spread heart-shaped pillows, candies, and lights all over the house, it is time to do the final touch and hold an epic Valentines Day party in your outdoor playhouse.
Strawberry milkshakes, cupcakes decorated with heart-shaped sprinkles, and themed table covers will finalize Valentines Day makeover for your kids playhouse and turn it into an ultimate celebration of love and joy.
If the weather allows, take the party outside of the wooden playhouse, place the table on the terrace, decorate it with heart-shaped garlands or hang fairy lights and let your kids hold an ultimate Valentines dance party under the stars.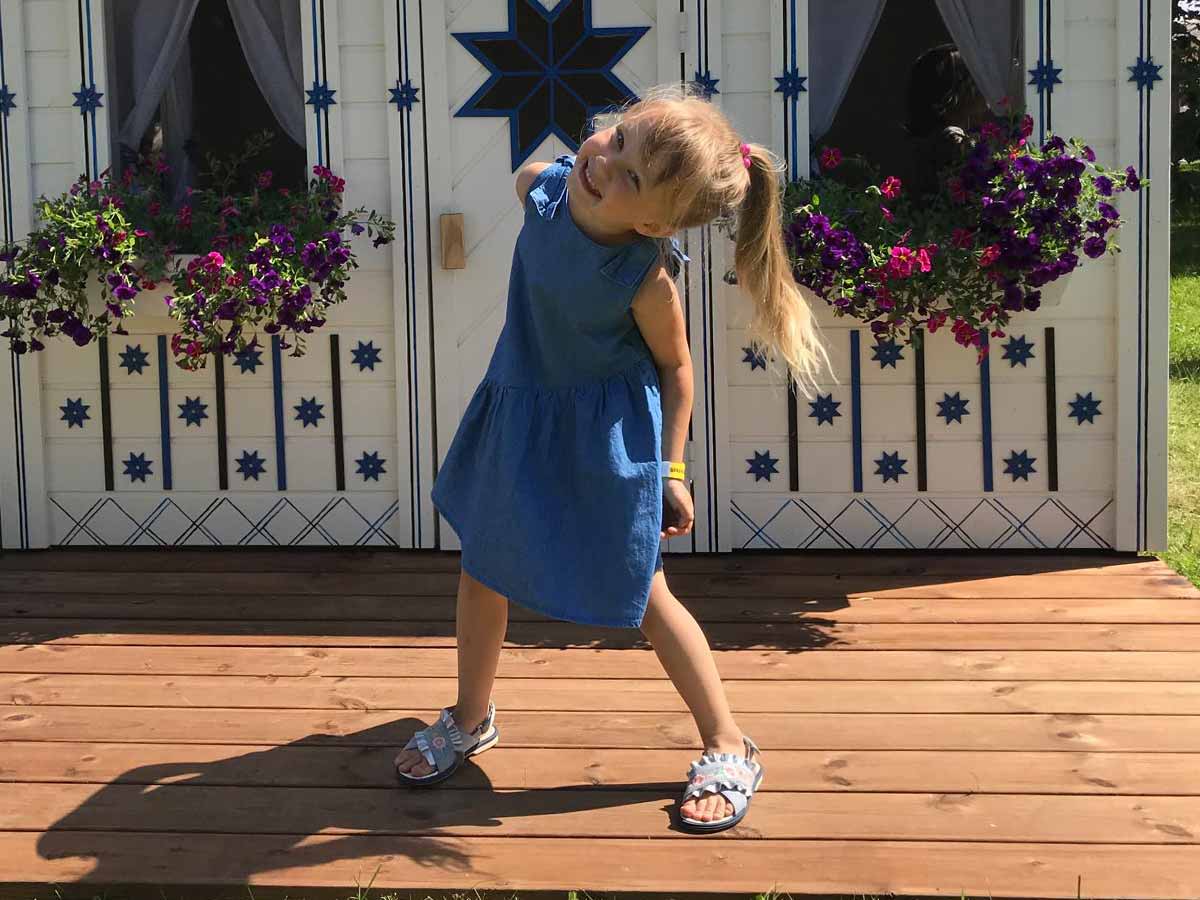 Valentines Day is one of the most beloved holidays of the year. For many of us, it serves as a vital sign, encouragement to step forward, speak up about our feelings and embrace them. However, it is also a chance to carefully introduce kids to such complicated concepts as love, encourage them to open up and share their feelings.
Decorating an outdoor playhouse together for Valentines Day party or encouraging kids to create hand-made decorations and souvenirs for the playhouse makeover is a great bonding opportunity for the whole family and a chance to introduce kids to the accurate idea of Valentines Day and everything it stands for.
"I love my children beyond all reason. They're my joy, even when they're wild with kid energy."
Want to read more about Playhouses?
Written by WholeWoodPlayhouses
CHECK OUT OUR OUTDOOR PLAYHOUSES